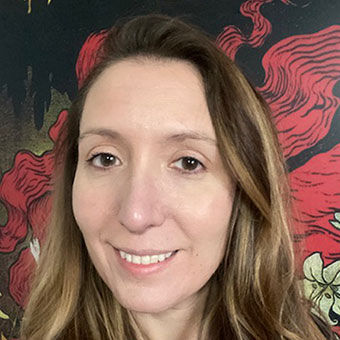 I once wandered into a bar in Texas to find out it was hosting a holiday party for members of the Austin Tall Club. 
Yes, there is a club for celebrating statuesque Austinites, including ladies who at the time needed to measure least 5 foot, 9 inches and men at 6 foot, 3 inches or taller.
I sat at the bar, a solid 5 foot, 4 inches tall on a good day, and marveled at the group of people who were gathering to celebrate sharing something so personal and interesting in common.
I think about that when I hear about themed cruises and the hundreds, if not thousands, of people who come together to celebrate, enjoy and geek out on a mutual passion.
For instance, Princess Cruises just announced it will sail a seven-day cruise in the fall to bring magic-loving guests up close with magicians from the Magic Castle, headquarters of the Academy of Magical Arts, in Hollywood, Calif.
Princess' first Magic Castle Conjurer's Cruise will feature magicians from the members-only private club, performances from top magicians, magic workshops, lectures and artifacts from the Magic Castle's collection. The cruise will also include themed cocktail parties, dinners and brunches. 
The cruise will sail roundtrip out of Los Angeles Oct. 7 on the Discovery Princess, with calls that include San Francisco, San Diego and Ensenada, Mexico. 
Other cruise lines host intriguing theme cruises, like the High Seas Rally on Royal Caribbean'sRadiance of the Seas on Oct. 28 out of Tampa that will connect motorcyclists with custom builders and industry insiders and a week of geeking out about bikes and enjoying concerts. Another upcoming theme cruise from Royal is a seven-day Star Trek sailing on Feb. 22 out of Port Canaveral.  
I've found travel advisors who organize their own specialty cruises, like one for people who love cats called the Meow Meow Cruise. And on a dietary note, I've also found entirely gluten-free cruises called Celiac Cruises.
Norwegian Cruise Line Holdings was so serious about themed cruises that it folded its subsidiary, Sixthman Festivals at Sea, into its charters, meetings and incentives department, creating the Experiences at Sea division. From now until the end of 2024, Norwegian Cruise Line is sailing no less than 27 themed voyages, including the sold-out Headbanger's Boat sailing out of Miami on Halloween and the Chris Jericho rock and wrestling cruise on Jan. 26 from Miami to Cozumel, Mexico.
My inner mall rat snickered that there is a Jay and Silent Bob present Cruise Askew cruise on Feb. 23 out of Miami on the Norwegian Pearl. I might not be a member of the tall club, but it's nice to know I can find my people on the right themed cruise.
Source: Read Full Article