Themed river cruise itineraries are proving to be a popular product for river cruise companies, especially when those sailings have a touch of star power.
Celebrity-hosted river cruises seem to be more widely available, with a number of different river cruise companies seeking to give guests a rare chance to mix and mingle with their favorite stars from television, music and even the culinary and literary worlds.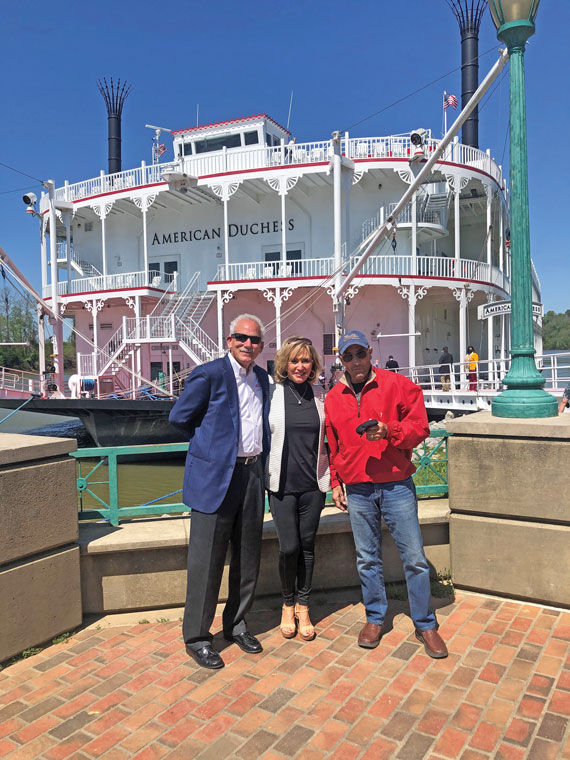 American Queen Voyages hit parade
Lee Greenwood, a country music star best known for his hit "God Bless the USA," will return to American Queen Voyages this year for three sailings in June and July on the company's themed Star-Spangled cruises.
"This will be our second season with Lee Greenwood performing, which has proven to be very popular with our guests," said American Queen's marketing director, Michael Hicks. "Greenwood is incredibly gracious and generous with his time, and guests enjoy seeing him perform in such an intimate and unique venue."
Greenwood will perform on the June 28 cruise onboard the American Countess and on the July 3 and July 10 sailings onboard the American Queen.
The itineraries sail from Louisville, Ky., to Nashville (June 28) and from Memphis to Nashville (July 3 and 10).
Scenic adds 'Top Chef' to the menu
Scenic will sail its first celebrity-hosted culinary-themed sailing in the south of France with "Top Chef" star Bryan Voltaggio. Starting in October, the Spectacular South of France sailing with the celebrity chef will take guests on an 11-day gastronomic journey that includes cooking classes, lectures and chances to meet Voltaggio.
"We believe that river cruising is an ideal match for foodies and wine lovers, and partnering with a talented chef like Bryan Voltaggio allows us to expand our programming and amplify our message amongst culinary travelers," said Maggie Carbonell, Scenic USA's vice president of marketing.
By using an existing and already critically acclaimed itinerary, Scenic said they are able to give guests a fresh take on a familiar sailing route.
"We saw an opportunity to offer an intimate and unique itinerary in the south of France with chef Voltaggio," Carbonell added. "Our south of France sailing is already quite popular with foodies, and adding him to our lineup allows our guests to take a deeper dive into the culinary traditions and food history of this region."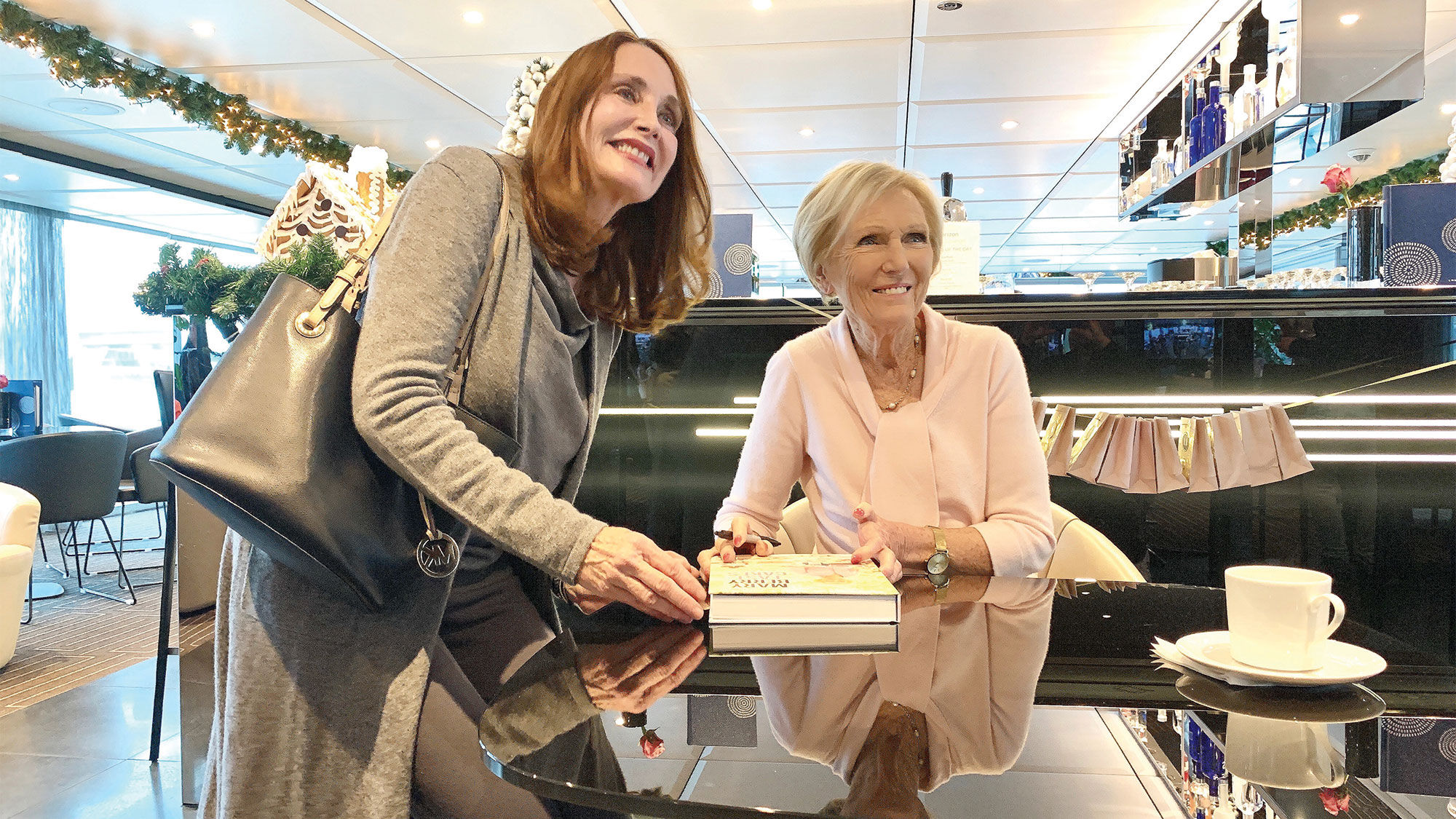 Emerald cooking with 'Bake Off' star
Emerald Cruises, which also is part of the Scenic group, has hosted several of its own culinary sailings.
The luxury line partnered with Mary Berry of "The Great British Bake Off" in 2018 for her first river cruise sailing to host a Christmas markets itinerary along the Danube. 
The sailing was so popular that Emerald had Berry return for a second sailing in 2019 in Portugal along the Douro River, where she hosted afternoon teas, Q&A discussions and a book signing. And later this year, Emerald will be hosting another celebrity-themed cruise, this time with Canadian television chef and restaurateur Michael Bonacini, also on the Douro. 
"Our focus on guest satisfaction and innovative product offerings is what drives us to build new and exciting itineraries," Carbonell said. For Scenic USA, Carbonell said going the celebrity route is a path they hope to continue traveling down.
Related: Cruise lines put culinary sailings back on the menu
Avalon brings authors aboard
Avalon Waterways is also betting big on celebrity-hosted river cruises as the company unveiled its first Storyteller Series cruises, featuring a number of literary authors and musicians that will set sail in May.
From authors Candace Bushnell ("Sex and the City"), Gillian Flynn ("Gone Girl") and Cheryl Strayed ("Wild") to singer-songwriter Edwin McCain and alternative rock band Sister Hazel, guests aboard Avalon's Storyteller cruises will be treated to a variety of book signings, Q&A discussions, dinners with the celebrity hosts and live musical performances.
"We're so happy and grateful to partner with our 2022 hosts, knowing the popularity of their books, shows, movies and music," said Pam Hoffee, Avalon's managing director.
What started as a one-off sailing with "Outlander" author Diana Gabaldon in 2018 transformed into a full-blown themed-sailing lineup for Avalon's guests. Despite being aboard an already luxurious cruise on Europe's most famous waterways in high-end settings, Avalon said there is a certain element that celebrity hosts bring to the table that make the experience an especially unforgettable one.
"In the case of our Storyteller Series, fans have an affinity for the stories these celebrity hosts have created — in books, on TV, in movies and on the radio," Hoffee said. "These celebrity storytellers have had a real impact on the lives of their fans. And, as a result, their fans feel a real kinship and connection with their favorite storytellers.
Source: Read Full Article