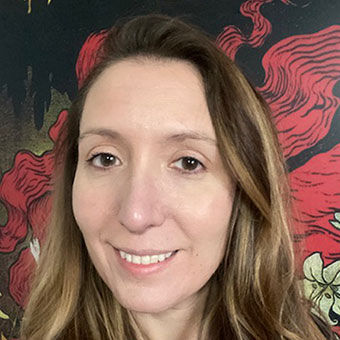 Everything is bigger in Texas, and that includes Royal Caribbean International's appetite for a "zero energy" cruise terminal in Galveston.
The $125 million terminal is slated to open on Nov. 9, strengthening Royal Caribbean's presence in the Lone Star State's cruise market with a larger building and increased capacity for bigger ships. The Allure of the Seas, a 225,000 gross-ton Oasis Class ship, will take up residence there for the winter and summer 2022-2023 seasons before returning to Florida.
But one important feature of the terminal is that it will have zero reliance on the state's energy grid. Royal Caribbean says this terminal will be the first to generate all of its energy through 30,000 square feet of onsite solar panels.
That's an important feature, and not just for the company's sustainability goals. Texas' electrical grid is a source of tension after coming within four minutes and 37 seconds from complete collapse during a punishing cold snap in February 2021, according to the Electric Reliability Council of Texas, which manages the grid. Millions of energy customers were left without power and heat for days, causing consternation throughout the state and serious questions about the grid's stability.
Energy issues in Texas are not limited to unusually volatile winters: at least 11 times this summer the electrical grid hit new power demand records as blazing temperatures lingered in the triple digits, according to grid operator. To keep the grid stable, the state's power operator paid more to keep higher reserves and incentivized industrial customers to cut their power usage, adding up to more than $1 billion in power fees.
Royal Caribbean's ability to operate the 161,000-square-foot terminal without having to worry about the state's power grid or energy fees might not have been the motivation when construction on the port began, but it's a bonus. In addition, the terminal will be able to put excess power back onto the energy grid.
The cruise line says the terminal will become the first LEED Zero Energy facility in Texas, with an official certification expected by the end of the second quarter next year. Once that happens, this terminal will be the company's fourth LEED certified facility, which include Terminal A at PortMiami and the Innovation Lab at Royal Caribbean Group's corporate headquarters in Miami.
While the terminal can power itself, Royal Caribbean added that it will still have to purchase carbon credits to offset carbon emissions. However, construction included prioritizing materials that produce less carbon, based on the energy used and the transportation process. The construction also diverted 75% of its waste from landfills.
Source: Read Full Article