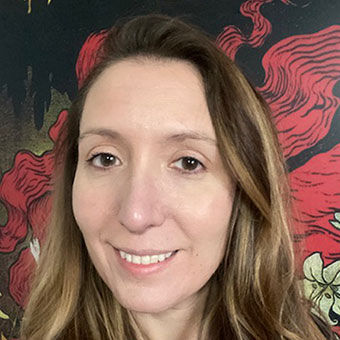 The end of the year is naturally a time for reflection for us as individuals, but also for the cruise industry. What happened this year, and what did we learn from it? How did we navigate the historic times that we're in? And how has that shaped the perspective we have going into 2023?
As part of that exercise, I revisited the most popular cruise stories published to our website this year. To no surprise, many of them concerned Crystal Cruises — both the line that buckled after parent company Genting Hong Kong filed to wind down in January and the reborn version that's being led by the Abercrombie and Kent Travel Group.
Other stories focused on the effects of the pandemic and Russia-Ukraine war on the business. And our best-read story was perhaps more meta: It considered the identify of cruise lines and whether the words they use to describe themselves matter.
Here is a look back Travel Weekly's most-read cruise stories of 2022, as measured by page views from our analytics program.
10. Silversea sues the new Crystal Cruises over sales hire 
Shortly after A&K Travel Group announced in June it would resurrect Crystal, it hired a former Silversea executive, Matias Andres Lira, to become the senior vice president of global sales. For Silversea and parent company Royal Caribbean Group, it was a problem: The company sued, accusing Lira of breaching his contract and sending a Silversea spreadsheet of incentive formulas and a key contact list to his personal email. Silversea also accused Crystal of interfering with Lira's contract. The case, filed in August, has yet to be resolved in court. 
9. Cruise lines cancel Ukraine and Russia calls
Cruise lines scrambled to cancel some stops in the Baltic region as tensions escalated between Russia and Ukraine. The loss of St. Petersburg as a marquee port call in that region continues to affect the health of a cruise industry itching for a full return. 
8. Denied in Aruba, Crystal Serenity sets a course for the Bahamas 
As the wheels were falling off Crystal Cruises following word that Genting Hong Kong was filing to wind up, the Crystal Serenity, sailing its world cruise, was turned away from Aruba. The ship joined its sister ship in the Bahamas, where Regent Seven Seas offered to arrange for many of Crystal's passengers to join their sailings.
7. Group managed by Silversea founder made an offer for Crystal: report
Manfredi Lefebvre d'Ovidio, the former founder of Silversea and now manager of private equity firm Heritage Group — which is the majority owner of A&K Travel Group — made it clear early on he wanted to buy the Crystal Cruises brand, and according to reports Heritage made an offer for the line in February. In the end, Crystal came to Lefebvre in a piecemeal fashion: A&K Travel Group bought two of its ships, its brand name and its guest lists. But the bid for the line's new expedition ship, the Crystal Endeavor, went to Silversea, and a smaller, yacht-like vessel went to Lindblad Expeditions.
6. MSC saves the day after pre-cruise Covid testing falls short
In this report, news editor Johanna Jainchill recounted how she was caught in a common situation during the height of the return-to-cruising era: Racing to get a pre-cruise PCR test in the correct timeframe in order to board — only for something to go wrong.  
5. Crystal Cruises is reportedly shutting down
Readers were eagerly following the Crystal Cruises saga, and in early February, with its ships under arrest and parent company filing to wind up operations, word came that the line would shut down, leaving open questions about whether commissions and deposits would be paid back – and we still don't have solid answers. 
4. Royal Caribbean cancels sailings on four ships based in Florida
Remember when the omicron variant wrecked January sailings and tore through Wave season, causing some agencies to handle more cancellations than bookings? It seems so long ago.
3. Crystal Cruises goes to the Bahamas after U.S. court orders seizure
The most-read story about Crystal Cruises wasn't when the line shut down but when the Crystal Symphony bolted for the Bahamas after a federal district court in Miami issued a warrant for the ship's arrest, due to $2 million in unpaid fuel bills.
2. No Sail Order issued for Margaritaville at Sea's ship
Just two months after the Margaritaville at Sea debuted its first and only ship, the U.S. Coast Guard identified several issues on the vessel and ordered it to stop sailing. The order was lifted two days later.
And the most-read story of 2022….
1. Why Viking is forgoing the word 'cruise' in its brand.
Viking Cruises quietly dropped the word "cruise" from its name to shed the image of noisy, giant ships teeming with kids and umbrella drinks, said Torstein Hagen, Viking's chairman. But Viking hasn't been the only brand to disassociate from the word "cruise." Either in subtle or overt ways, from Azamara to Virgin Voyages, lines have been rebranding or downplaying traditional cruise associations. 
Source: Read Full Article