A&K Travel Group put the 20-year-old Crystal Serenity through a $150 million renovation ahead of its relaunch, with much of that work focused on gutting many pre-existing staterooms and combining them into larger suites. 
The work was so extensive that Cristina Levis, CEO of A&K Travel Group, said she could stand on Deck 8 midship and "see through the whole length of the ship, the 250 meters, because we went down to the steel" removing walls and rebuilding the cabins.
In addition to larger Sapphire Veranda suites that include a living room, small dining area, walk-in closet and large two-sink bathroom, the reconstruction made way for the creation of a cabin category for solo travelers (without the need for a single supplement) and a Jr. Penthouse suite category. 
Related: With expansion, Crystal has a plan to fill new ships
The merging of suites shrunk the passenger capacity from 980 passengers to 740 and made it possible to offer butler service to all cabins.  
The casino, which played an important role for Crystal when it was owned by Genting Hong Kong, has been replaced by a lounge space without a bar, which Levis said she hoped to turn into a show kitchen for cooking demonstrations.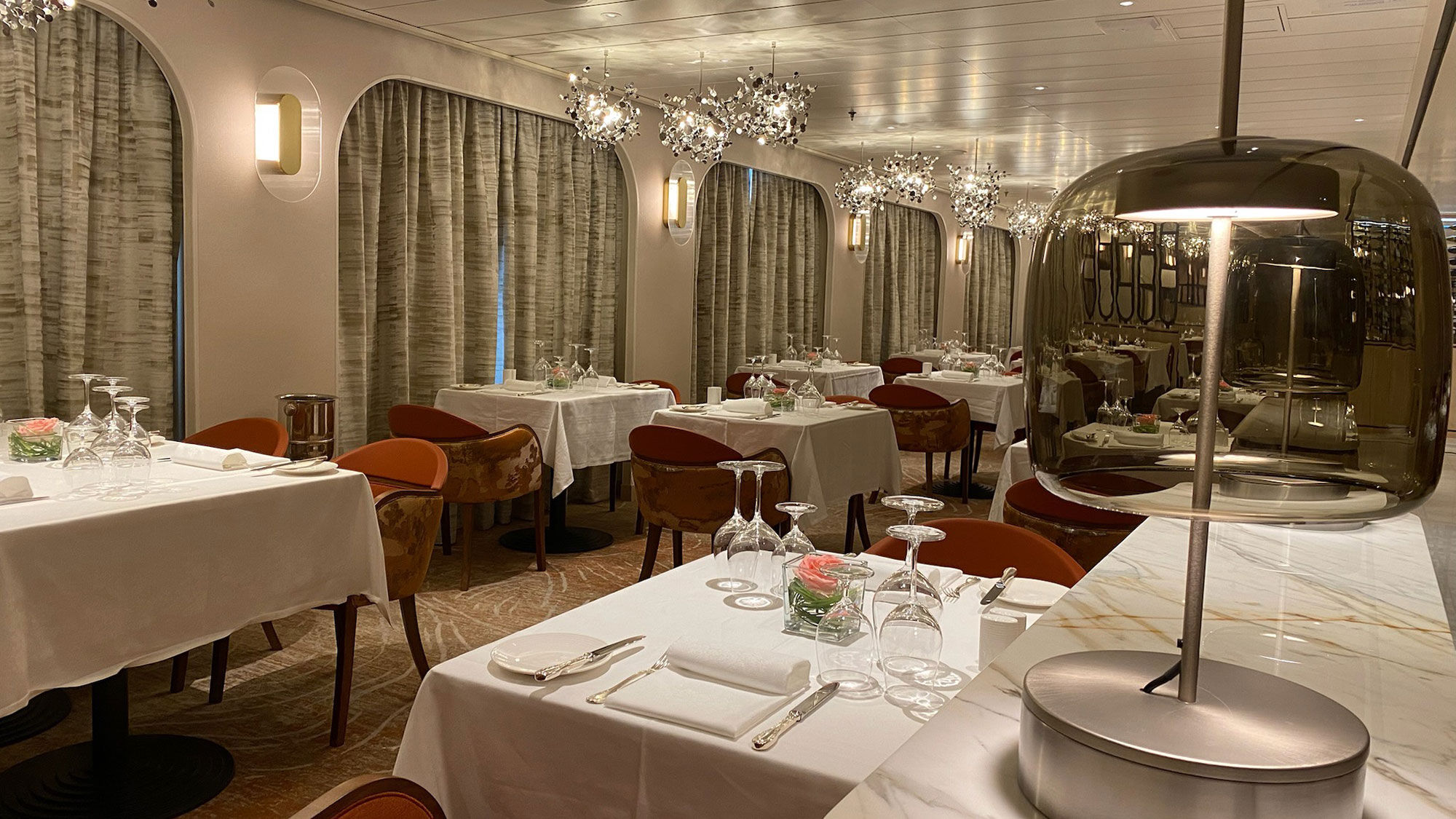 Several of the 100 travel advisors who were on the Serenity's shakedown sailing from Venice to Marseilles said the lack of a casino would be a deal-breaker for some clients. Levis told them during a captain's reception cocktail hour that she was working on a solution. 
Advisors lauded the return of the Nobu Matsuhisa specialty restaurant partnership that launched on the Crystal Serenity two decades ago. The restaurant Umi Uma reopened here in a reimagined space with a central table surrounded by abstract art that resembled a modern take on fish scales. 
Also new on the ship is the Osteria d'Ovidio Italian restaurant and the Aurora Spa.
The second of Crystal's legacy ships, the Crystal Symphony, is scheduled to debut on Sept. 1 from Athens.
Source: Read Full Article