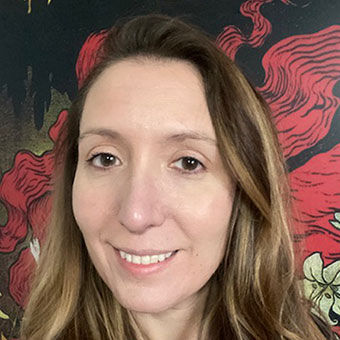 Hundreds of clients are on a waiting list to book vacations on the new Disney Treasure with New Jersey-based Small World Vacations, but none of them may be more eager to see the ship than the agency's founder and president, Sue Pisaturo.
Pisaturo, who has sailed 25 times with Disney Cruise Line — the agency is on our Power List for booking more than $100 million in travel last year — and has had a front-row seat to the evolution of the line, much like watching the black-and-white Mickey Mouse cartoons transition into the computer-graphic animations they are today.
"Disney is always responding to what new generations of families are looking for, what multiple generations of families are looking for," Pisaturo said. Some of those families are guests who sailed when they were kids and are now returning with their own family and their parents, she said.  
The cruise line today released details about what it has in store for the Treasure, the second in four ships expected to be released from 2022 through 2025 (the Disney Wish, which came out last year, is the first in the series). The Treasure embraces a theme of adventure that taps into the Disney, Pixar, Star Wars and Marvel franchises. Some of what guests will find onboard will be a two-deck-high theater inspired by Sarabi, the matriarch from "The Lion King"; a bar designed with elements of a submarine from "20,000 Leagues Under the Sea;" and an area where kids can become caretakers of creatures in a galaxy far, far away.
Related: New details released on the Disney Treasure
During our conversation, without yet knowing the new specifics, Pisaturo told me the line's challenge is to wow both new cruisers and those repeat guests. 
"Disney Cruise Line is 25 years old, so the guests who have been sailing that long are ready for a new adventure," Pisaturo said.
As a fan of Disney's previous ships, Pisaturo said she was impressed with the Wish, the Treasure's predecessor. As the first in the class, the Wish introduced the theme of enchantment, a contemporary design and a more mature color palate than its previous ships, while mixing in familiar Disney Cruise Line touches, she said.
The promotional teasers she's seen about the Treasure, due out in December 2024, made her think the line will introduce theme park attractions to the ship. It turns out she's not wrong. Several spaces on the ship are borrowed from Disney's theme parks. For instance, the Periscope Pub submarine bar inspired by "20,000 Leagues Under the Sea" was a theme park attraction from 1971 to 1994. The Skipper Society lounge also hints at the Jungle Cruise attraction. Moves like this make Pisaturo think Disney is taking cruising to a new level, she said.
"If that is what they're doing, I think the guests will lose their minds with joy," she said. "It's tried and true Disney fans that want to do this, and they love the theme parks, and they love the stories in the theme parks… but they want to try something new, and it would be wonderful to have those familiar themes on the ships."
Source: Read Full Article