For years, MSC Cruises was known for being an unknown: Despite being a major player at home in Europe, it didn't base a ship year-round in the U.S. until 2013 and long had trouble penetrating the Big Three-dominated, contemporary cruise market. 
That finally seems to be changing.
This week, MSC will debut year-round sailings from New York, its third U.S. homeport, and is in talks about developing a terminal in Galveston, Texas. It opened its private Bahamian island in 2019, and last year it broke ground on a $350 million terminal in Miami, which will be able to accommodate three ships at once. 
This winter, MSC will sail five ships from the U.S., a high mark for the line. And, MSC has further demonstrated its commitment to the States, building a ship named the World America, which is expected to launch from the Miami terminal in April 2025.
All of these changes are leading to MSC being described as a "disruptor" and a line that could spell trouble for the other contemporary cruise companies: Royal Caribbean International, Carnival Cruise Line and Norwegian Cruise Line.  
"If I were another major brand, I would be concerned about MSC," said Anthony Hamawy, president of Cruise.com, pointing to the strong financial position of MSC Group, the line's privately held parent company, which owns Mediterranean Shipping Co. and other businesses. 
Ruben Rodriguez, president of MSC Cruises' U.S. operations, said bookings have grown rapidly for the brand. In the first two months of this year, U.S. bookings grew 2.7 times its 2019 levels, "and 2019 was a very good year for MSC."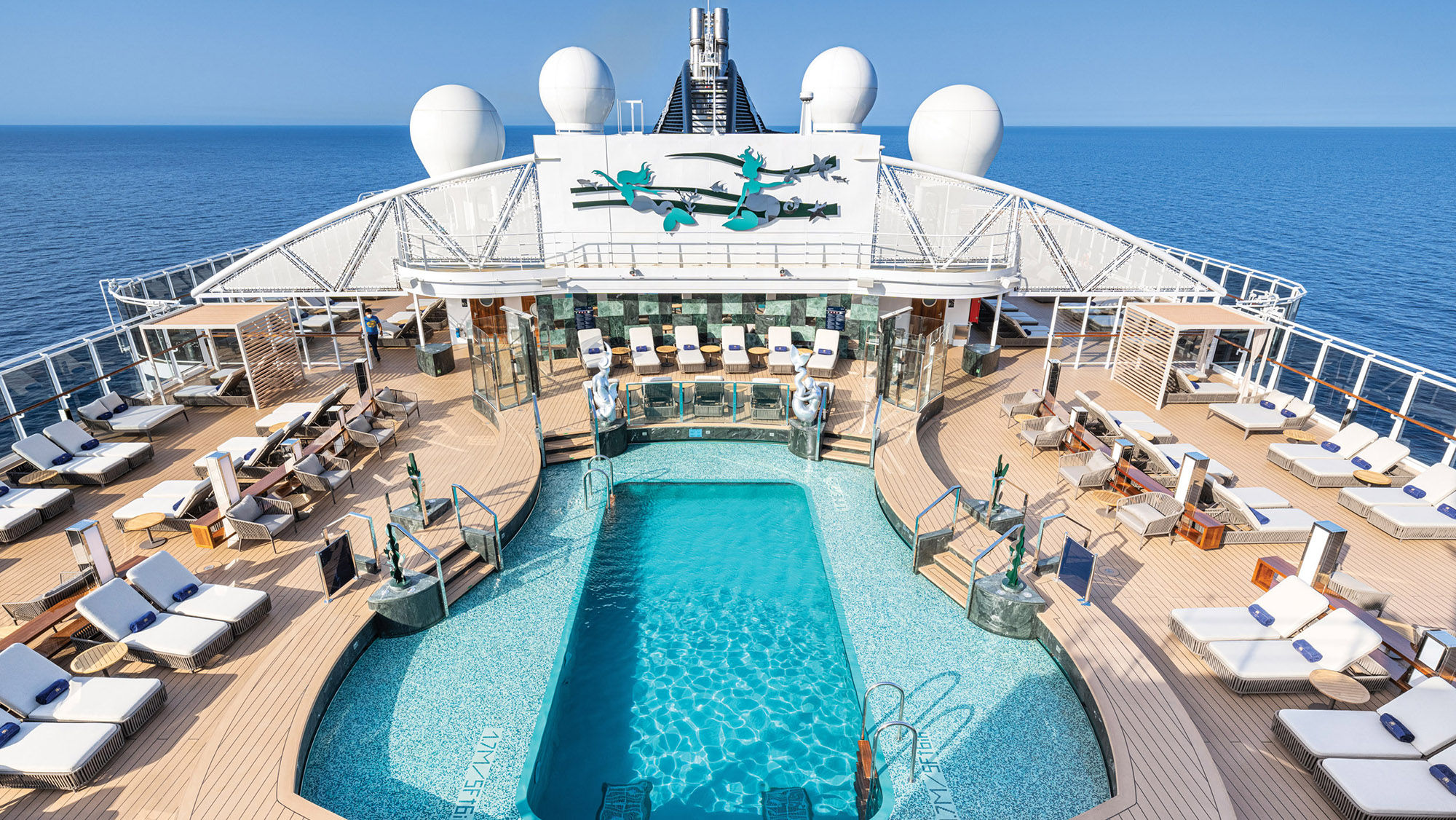 That year, the line only sailed out of Miami. During the 2021 restart, MSC added Port Canaveral as a homeport and this week will make New York's Brooklyn Cruise Terminal its third year-round homeport. Moving west, the line is working with the Port of Galveston to develop a new terminal and make it a fourth homeport, after which Rodriguez said MSC plans to look at the West Coast.
The brand is also seeing "remarkable" U.S. demand for its sailings in the Mediterranean, Northern Europe and the Emirates, he said. While world cruises used to be dominated by Italians, Germans and the French, Rodriguez said the brand is now seeing more Americans booking those sailings than any other nationality.
MSC builds brand awareness
Patrick Scholes, a securities analyst for Truist Securities, considers MSC a "disruptor" to the U.S. cruise market. Not only is the line spending a lot of money on advertising to drive awareness for its brand — it recently became the official cruise line of the NBA's New York Knicks as it beefed up advertising ahead of its New York launch — but it is charging low prices to drum up demand.  
"In arguably a crowded field, how do you get your name out there? You do it on newer ships and prices, and that's what they're doing," Scholes said. 
While MSC's growth in the U.S. has the potential to affect a variety of brands, MSC poses the biggest threat to Carnival Cruise Line because both are mass-market brands that can compete on price, he said. More than anything, he added, competition from MSC will make it harder for the Big Three to financially recover after building up debt to survive the pandemic. 
Advisors are mixed on MSC's appeal. 
Tom Baker, president of Cruise Center in Houston, used to sell a lot of MSC but said sales have fallen since the pandemic. While he likes the multicultural elements of an MSC cruise, he said it can be a tough sell to American customers as the brand is largely unknown. 
"It takes a lot of explaining to qualify the right clients to the vessels, and overall, the international mix and many languages scare the North American traveler," said Baker. "I like that myself, but it seems daunting to U.S. 'all-American' travelers." 
While the Port of Galveston attracts many travelers from the Midwest, he's not sure whether those clients will take to an international cruise line, unless the ship "becomes a North America non-Euro-style product," he said.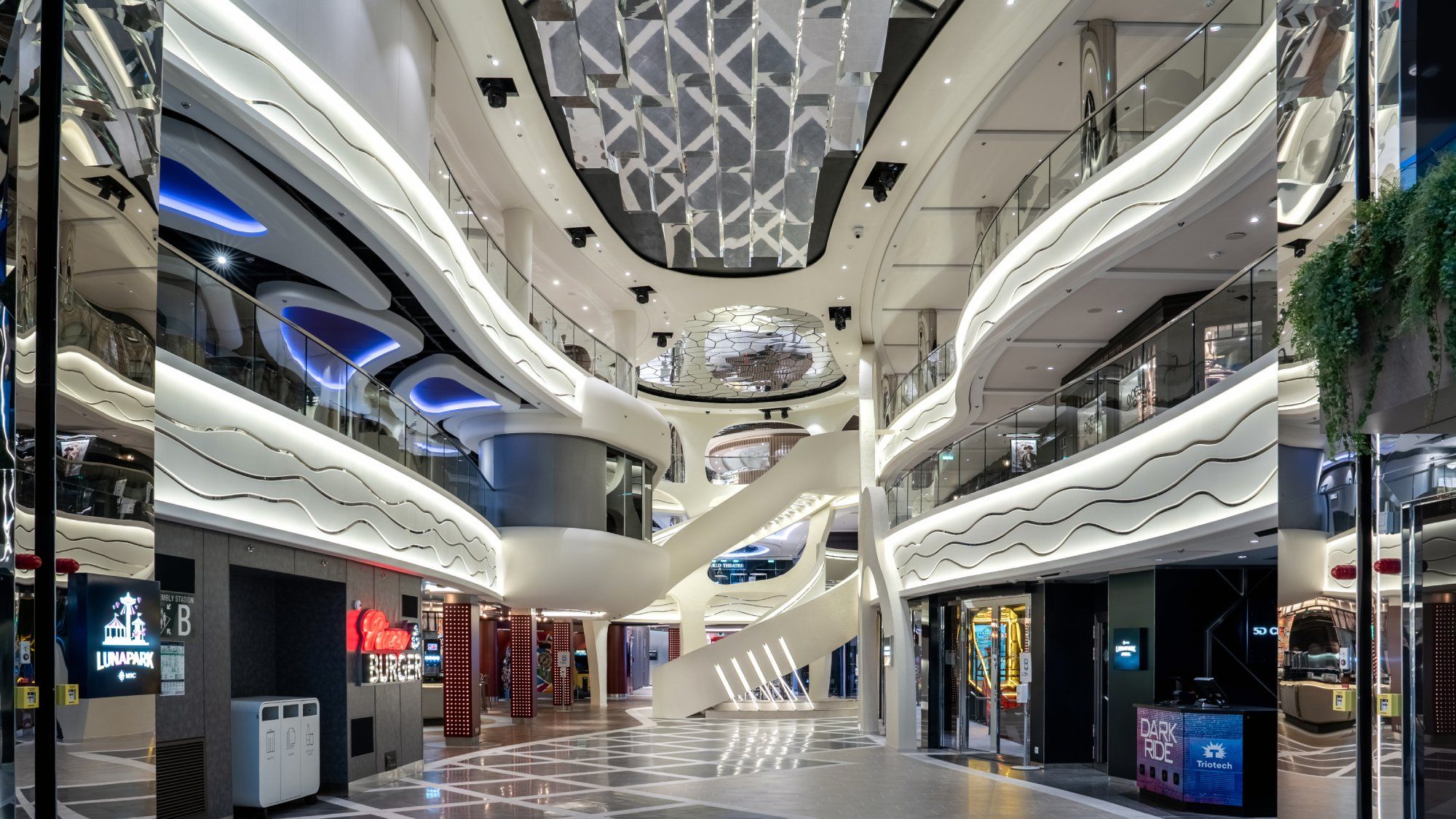 Adrienne "Addy" Bibb, of Addy and Terry Travel in Atlanta, sells primarily Virgin Voyages, Carnival and MSC. About 40% of her sales volume is made up of MSC, but much of that this year is due to a large group on the brand the week of Thanksgiving, she said. 
Bibb said she's found MSC is good for families, especially those with younger children, but also for those who are budget-conscious but seeking higher-end products. She said MSC could pull from cruisers on other brands. For instance, many of her clients she booked on the group cruise in November typically cruise on Carnival, and some on Royal Caribbean International.  
She expects the cruise line will be a major force in the cruise space once it gains more traction in the U.S. 
"The value for the dollar spent is unmatched and many other cruise lines will have to step up to compete with that," she said. "I think once MSC has more ports in the U.S., they will have no problem being one of the top cruise lines here." 
Source: Read Full Article