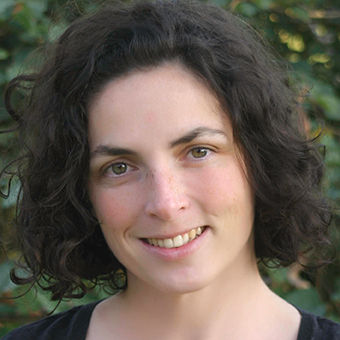 Accessibility for tourists with specific access requirements could be a game-changer for destinations around the world, according to a report by the U.N.'s World Tourism Organization. Africa is no exception, and the tourism industry on the continent is stepping up its accessibility offering.
"Africa's great wilderness is becoming more and more accessible to travelers who use wheelchairs. As lodges have made it more accessible for people with disabilities to travel, we have seen a greater demand," says Maija de Rijk-Uys, managing director at Go2Africa.
Emma Perrin, head of sales at the DMC Grand Africa Safaris, agreed. She noted that post Covid, Grand Africa Safaris has seen more and more multigenerational families traveling who are needing options for assisted travel on a more regular basis. She said: "More families are deciding that while they may have a child with special needs in their family, travel is still a normal part of life, and they are seeking ways to make this a reality."
According to Perrin, many destinations in Africa have begun to better understand the demand of the traveler with disabilities and are renovating and building their lodges to give them that flexibility.
"I have also seen an increase in the number of cars being adapted to allow for flexibility. There are also more and more lodges purchasing wheelchairs for use on-site," she said, adding that a lot of lodges and airlines are ready for travel and will do all they can to assist. "We have had clients who were in wheelchairs for the duration of their trip and were very comfortable being assisted onto light airplanes."
High marks for South Africa
South Africa in particular has raised the bar when it comes to accessible tourism, according to de Rijk-Uys. She said the country is without a doubt miles ahead of others on the continent in terms of understanding the needs of differently abled people and having the resources to make the traveler journey as smooth and comfortable as possible.
"South Africa's hotels, sightseeing spots, airports and restaurants are the most suitable for wheelchair users compared to other countries," de Rijk-Uys said. "There is also a more extensive medical network in case of emergencies. More and more places are suitable for wheelchairs; Table Mountain, for example, has wheelchair access and a mile of walkways at the summit. Some beaches even have 'beach wheelchairs' that can be pushed over the sand and into the sea."
• Cover story: The state of accessible travel
Elizabeth Gordon of Extraordinary Journeys agreed that South Africa is the go-to country in Africa for travelers with disabilities, followed by Botswana. She said: "In South Africa, we can hire special vehicles that are accessible. There are also a lot of people on the ground who can offer travelers with disabilities their assistance. For example, guides and the hotel staff are always happy to assist in carrying luggage or lending a hand to walk/drive places and offer assistance getting into the small planes, etc."
There has been substantial improvement over the last 10 years in accessibility in South Africa, according to Jennae Bezuidenhout of Access2africa Safaris. She mentioned improvements thanks to the Universal Access Grading Scheme and the Quadriplegic Association of South Africa who have ensured accessibility for all, including hearing and vision challenged persons as well as those with mobility issues. One example is that the South African Lilizela Tourism Awards now includes awards for inclusive tourism, namely Mobility, Hearing and Vision.
But also other countries are upping their game. According to de Rijk-Uys, although many people believe that gorilla trekking is not wheelchair accessible, the opposite is true. "If there's one thing Africans know how to do, it's 'make a plan,'" she said. "And so it is with gorilla trekking. Some rangers will accommodate wheelchair-using travelers in special seats so they can be carried to experience the sheer thrill and delight of seeing gorilla families at play. Often the 'porters' or 'bearers' who carry the chairs are former poachers who now are actively involved in the preservation of Africa's great apes — truly a win-win situation."
Tips for travel agents
Travel agents interested in booking Africa vacations for their clients with disabilities will need to look out for a number of things, according to de Rijk-Uys, as not every lodge or camp is equipped to provide wheelchair users with efficient service.
She advises to look for camps and lodges that have or are the following:
• Not built on cliffs or hilltops. Accommodation built on the side of mountains is likely to have multiple levels and lots of staircases – lifts or elevators are unknown in the middle of the bush.
• Are built on flat stretches of land. These are more likely to be on the same level and although they may have a stair or two here and there, these are far easier to deal with via a ramp or a couple of strong staffers. Luckily, flat areas are often in stunning locations like along rivers, on open plains or on pans.
• Have walkways between tents and mess areas. Some camps have only sandy or earth walkways, which can be tricky for wheelchairs. Gravel paths can also be hard to navigate. Ask if the accommodation has wooden or paved pathways.
• Have outdoor showers. Showering outside is a safari tradition; it's a lot of fun to be under the sun or moon and to have nature all around you. Outdoor showers on decks are often a lot more spacious than indoor ones plus there aren't ledges or doors to navigate.
• Has 24/7 power. Although solar lights and lanterns are very romantic, they can be tricky to manage. Consider opting for a lodge that has conventional electricity as this will make your life much easier.
But Hilton Walker, chief marketing officer at Great Plains, pointed out that accessible tourism is not limited to travelers in wheelchairs. A safari, he said, can offer a wonderful experience for the visually impaired. "Feeling the wind on their face, smells of the bush and the sound of the animals around them must surely offer a life-changing opportunity for those guests as much as they would for guests that had full sight," he said. "Africans also solve problems, and if there was a guest that had a particular requirement, I am convinced we would be able to ensure a solution that would allow them to join a safari experience of ours."
The key for anyone who wants to help make Africa a more accessible holiday destination for everyone is communication, stakeholders agree. Jim Holden, president of Holden Safaris, said that agents making requests for clients with mobility issues need to obtain specific and precise information on each clients mobility issues, especially with regard to liability. "Sometimes an amateurish desire to help can result in expensive litigation due to negligence albeit with the best intentions," he noted.
Cape Town-based Briony Chisholm, an avid traveler with a disability, agreed with Holden that communication is key. Chisholm has been a quadriplegic since she broke her neck in a car accident in 1996 and was featured in Africa Travel Week's Trend Report. She mentioned that if someone makes a booking and they are asking questions about accessibility, it is important that hotels and agents also ask questions.
"Don't wait for them. Ask what you can do for them to make their stay more enjoyable, what services they would like, what kinds of obstacles do they encounter on their travels," Chisholm said. "Just listen to them and take heed of what they say. And when they ask a question, please be honest in your replies. Don't downplay a problem because you don't understand the challenge that someone else might have."
For Great Plains' Walker it's about compassion, understanding and a desire to provide the best possible Africa experience to anyone.
"Sharing the magic of a safari experience with any guest is special," Walker said. "How much more amazing would it be if we changed a disabled guest's life through experiencing those wild and remote moments spent with our guides — listening, feeling, seeing, tasting. Safari is an emotive experience. It allows for those moments in time when Africa can leave its imprint on your soul, no matter if you are able or differently abled."
Source: Read Full Article