Great Plains has launched Sitatunga Private Island, a safari camp located in Botswana's Okavango Delta. The camp, built predominantly from recycled materials, blends sustainability with luxury.
Built on a raised railway sleeper private deck, using the wood from old railway tracks, Sitatunga Private Island can host up to eight guests in
two four-person suites and an additional four adults or family of two adults and three children in a spacious two-bedroom unit.
Each of the suites boasts an indoor lounge, well-furnished bathrooms, a private deck and an outdoor pool providing panoramic lagoon views.
• Related: Great Plains offering fitness safaris
The camp's design, driven by Great Plains' Dereck and Beverly Joubert, is an ode to the Okavango's history and the Bayei people.
"Sitatunga's design tells the story of the Okavango, a camp surrounded by water, and one that has had indigenous fishermen in the region for over 200 years," Dereck Joubert said. Those fishermen designed and used fishing baskets and traps made from reeds in a funnel shape, so I took this reference and designed the rooms as tents hanging inside of giant fishing baskets. The interiors, as a result, draw on a color range that mirrors that of the Okavango, a blend of misty greens and light bleached woods."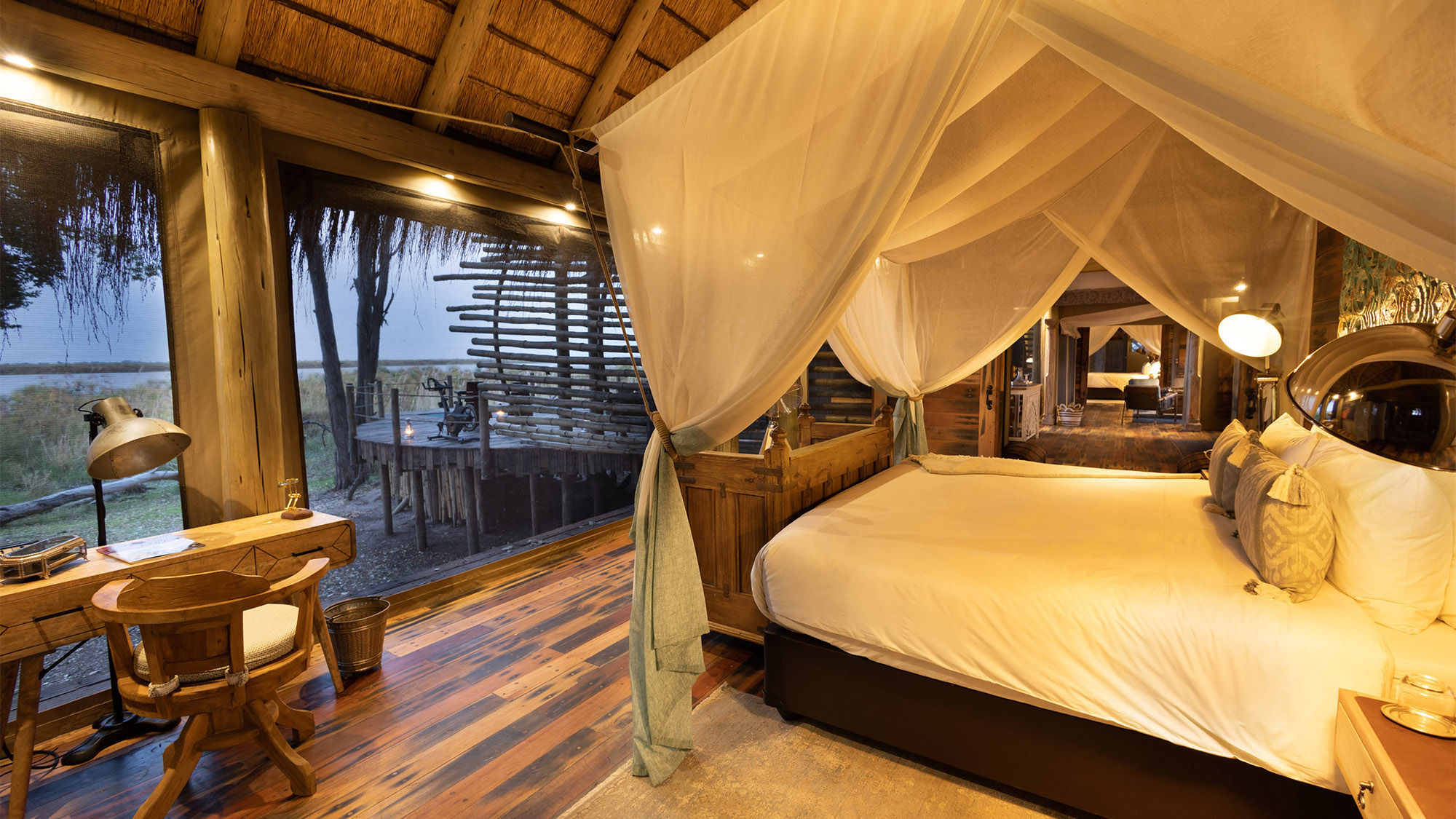 Sitatunga Private Island is one of the few locations in the world where one can still see the sitatunga, a rare aquatic antelope, from camp and by boat. Activities at Sitatunga encompass boating safaris, mokoro rides, walking safaris, game drives and even private helicopter tours of the delta. Moreover, guests have the freedom to curate their itineraries with the guidance of experienced professionals.
For relaxation, guests have access to in-room massages, yoga mats, exercise equipment, a wine cellar and a boutique. The camp also offers a professional camera set for guests.
Reservations and more details are available at Great Plains Conservation.
Source: Read Full Article