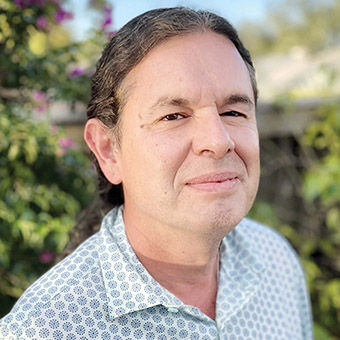 Tracy Berkeley, CEO of the Bermuda Tourism Authority, doesn't want her island to be known simply as a summertime destination — or one that's difficult to get to, for that matter.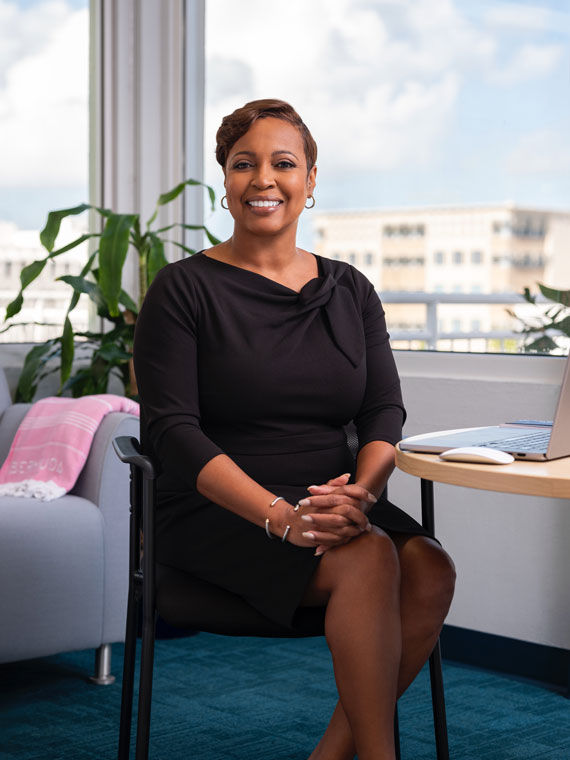 Berkeley, who assumed the role permanently in March after serving on an interim basis, said Bermuda has spent the past 18 months attracting more visitors, in part by promoting itself not just as a seasonal destination but a year-round one.
"We are really trying to build a year-round calendar of events so that we can break up the notion of seasonality," said Berkeley, who is the first woman to serve as Bermuda Tourism CEO. "So no matter when you come, there's going to be something for you to immerse yourself in, and that has been an intentional push for us."
In part to entice visitors, the tourism authority has introduced festive events across the island. Last month, the island debuted the Vegan Fest at the Royal Naval Dockyard, an event it will hold annually. Two events that debuted last year, the Swizzle Fest (an ode to the island's national rum drink) and the St. George's Seafood Festival, will return this month.
Events extend into the fall and winter months, as well. The World Rugby Classic will be contested from Nov. 3 to 9, the PGA's Butterfield Bermuda Championship  is slated for Nov. 9 to 12), and Bermuda Restaurant Weeks will welcome visitors from Jan. 18 to Feb. 29.
The East Coast market
One of the things Berkeley said she would like to capitalize on is its closeness to the U.S. It's just 650 miles off the coast of North Carolina.
"It's less than a two-hour flight from New York and other major East Coast cities, including Atlanta and Boston," she said.
To be sure, Bermuda, like other islands, has faced air connectivity issues post-pandemic. But gradually, previous routes are returning. United Airlines restarted a direct flight from Newark in March, and JetBlue reintroduced a direct flight from Boston in May.
New airline BermudAir tentatively started air service on Aug. 31 from Bermuda's L.F. Wade Airport in St. George's to Boston and to New York's Westchester County Airport, flying five times a week to each. The all-business-class flights to Fort Lauderdale are scheduled to begin on Sept. 22.
By the numbers
According to the Bermuda Tourism Authority, this year's Q2 saw 41,821 leisure air arrivals, a 25.7% increase compared with year-ago quarter.
As for cruise visitors, some 354,000 of them visited Bermuda last year. This year, officials expect that number to reach close to 500,000.
The beginning of 2023 didn't start so rosy. According to Bermuda's The Royal Gazette, early into the 2023 cruise ship season, the Royal Naval Dockyard has already lost half of the first 20 cruise ship calls mainly because of inclement winter weather.
But, ships are returning. Among the newest arrivals include the MSC Meraviglia, which made its inaugural trip to Bermuda from New York on a six-night trip last month. Also from New York, the maiden voyage of Carnival Cruise Line's newest ship, Carnival Venezia, stopped at King's Wharf, Bermuda, in June. Holland America Line will reintroduce calls at Bermuda for the 2024-25 season.
• Related: Bermuda Covid comeback faces headwinds
Cruise arrivals account for some 75% of visitors.
One myth that Berkeley hopes to shed is that Bermuda is strictly for the affluent.
"We obviously cater to luxury, but there is something here for everyone," she said. "We have a range from five-star all inclusive resorts to smaller boutiques."
Bermuda has 21 resorts, with two more coming tentatively next year: the 110-room Bermudiana Beach Resort, a Tapestry Resort by Hilton, and the Fairmont Southampton, the island's largest hotel, which has been closed for three years and is currently undergoing renovations.
The Bermuda Tourism Authority launched a new trip-planning tool on its website last month as part of its recently introduced "Find the Time You Lost" marketing campaign that will offer activity and special occasions guides as well as venue directories.
Source: Read Full Article