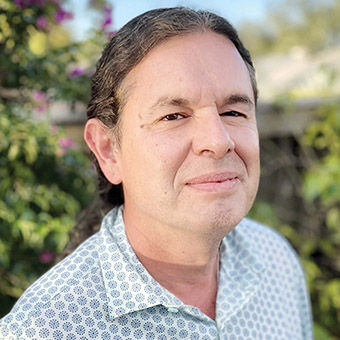 Caribbean cooking shares a lot with West African cuisine, through ingredients like cassava, certain peppers, sweet potatoes and plantains and spices such as ginger, cinnamon and allspice that are commonly used in both cultures. That's something Los Angeles-based celebrity chef Ameera Muhammad noted after a visit to Ghana and a subsequent visit to Antigua.
"There were certain things in the markets [in West Africa] that I couldn't find when I returned home to California, where our food is more processed, but that I started seeing again in Antigua," said Ameera, who simply goes by her first name. "My mind was blown. Halfway across the world, I'm finding the same ingredients, and I could see the cultural connections across the diaspora."
The Pineapple Beach Club Antigua resort has launched a gourmet dinner series that was inspired by Ameera's visit to the resort. Starting at $150 per person, the resort will set up a sunset dinner, either beachside or elsewhere on the property as requested. The series will be a permanent fixture at the resort, available for dinner each evening.
The resort connected with Ameera through a collaboration with the Antigua & Barbuda Tourism Authority, and when she visited, she was let into the kitchen to start cooking. That led to the resort offering her dishes to guests on an ongoing basis.
"Chef Ameera inspired our culinary team to get creative with the fantastic array of local herbs, vegetables, fruits and ingredients to elevate our special occasion dining menus, which are perfect for honeymoons, reunions, and other special events," said Sanjay Ambrose, managing director of Pineapple Beach Club Antigua.
What's on the menu?
The six-course menu starts with an amuse-bouche of butter poached lobster, followed by a plant-based conch salad made with hearts of palm, an arugula salad, and a soursop sorbet intermezzo. The main course is a grilled spiced fish in a blend of Ghanian red pepper and local Antiguan jerk sauces. Lastly, a key lime coconut cream mousse is served for dessert.
Ameera's goal is to fuse West African gastronomical influence with Caribbean cuisine, and throw in a little Los Angeles flair. She plans to spend more time in the Caribbean and West Africa this year, where she'll immerse herself in the food culture and bring some experiences back to the islands.
• Related: Flavors of Europe, Caribbean share the plate at Antigua's Tamarind Hills Resort
"When I come to the Caribbean I always want a fresh lobster or snapper," she said. "Fresh seafood: that is a highlight of being here. It's picked from the water daily. When I was in St. Lucia, I went to the fish market and picked the fish they had, and you can taste the difference." There, last year, Ameera hosted a workshop that combined food with spirituality, nature walks and mud baths.
She hopes to expand her workshops to other islands, as well, including St. Vincent and the Grenadines and Barbados.
"Food is in my DNA. I've been cooking since I was 8 years old," said Ameera, a former winning on Food Network's "Cutthroat Kitchen." "There are a lot of things that we come with into this world, and we just have to develop them."
Source: Read Full Article