The Tulum aesthetic is one that has truly changed the world of design. It's that beachy, wind-swept, boho vibe that relies heavily on blond woods, lush greens, stone, clay and bamboo. It's an aesthetic that has become synonymous with Mexican beach escapes — and it all started in Tulum.
Granted, Tulum never set out to become a destination for trendsetters, celebrities and scenesters, but that is certainly what it has become. So it's only fitting that when a brand like Conrad comes to Tulum, it takes that aesthetic and sense of place and elevates it to the next level. 
My first look at the Conrad Tulum Riviera Maya came as I passed through its massive wooden doors, which were carved by local artists. The doors give way to a cathedral-like lobby with soaring ceilings and floor-to-ceiling cutouts that look out over a long, black stone reflecting pool. Talk about a dramatic entrance.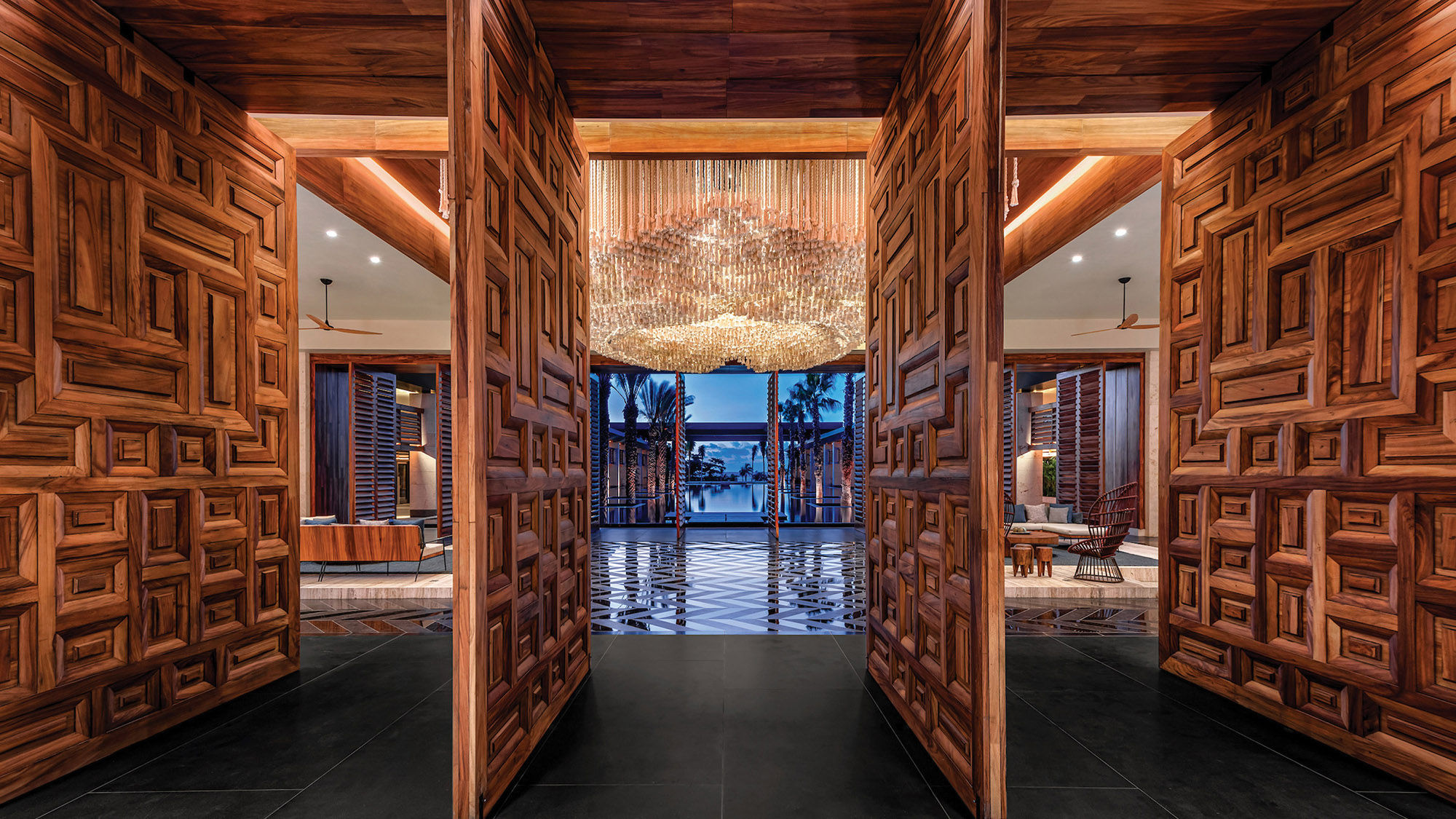 The resort is curved around a stretch of white-sand beach about 25 minutes north of Tulum proper. It's a wonderful option for guests who want the tropical beauty of Tulum without the crowded streets and nonstop energy. And if guests do want to have a night out in town, it's just a quick taxi ride away.
A stroll around the property revealed all those iconic Tulum touches in terms of design. Immersive art installations can be found all around as a nod to Tulum's reputation for being a gathering point for creative minds and wandering souls.
A row of rustically elegant relaxation pods lined the way from the lobby down to the beach. Each pod had couches or hammocks, where guests were gently swaying back and forth enjoying the sea breeze. Part of the origin story of Tulum was blending the line between indoor and outdoor, between civilization and disappearance into nature. While the Conrad Tulum Riviera Maya is far from disappearing off the grid, I found that the design vibe did a noble job of giving guests a sense of place. This is Tulum in the 21st century.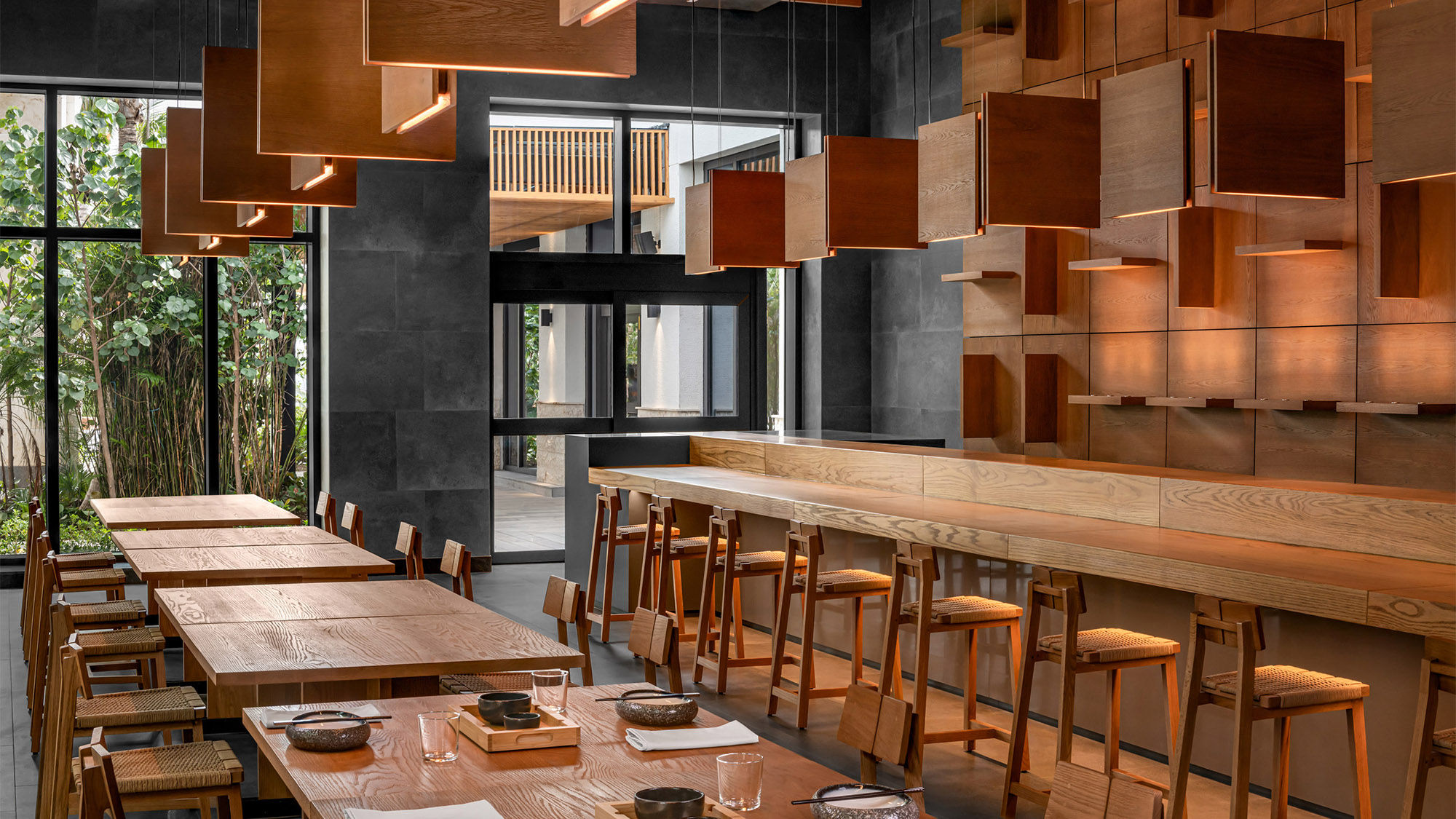 Each of the 349 oceanfront rooms and suites has a private balcony and a relaxation tub or a private plunge pool. My room featured a minimalist driftwood-style headboard and woven lampshades hanging over Edison bulbs over each end table. A welcome amenity of a bottle of wine, freshly made bread and vegan brie cheese waited for me on my dining table as well. I have no desire to become vegan, but if I did then that brie cheese would be in my refrigerator at all times.
Where to dine and drink
And then there were the five gorgeously designed restaurants and six bars and lounges, each with its own vibe. The design of Ukai, the sushi bar, was my favorite not only for the sleek sushi counter but for the geometric wooden ceiling and the gray-green concrete walls.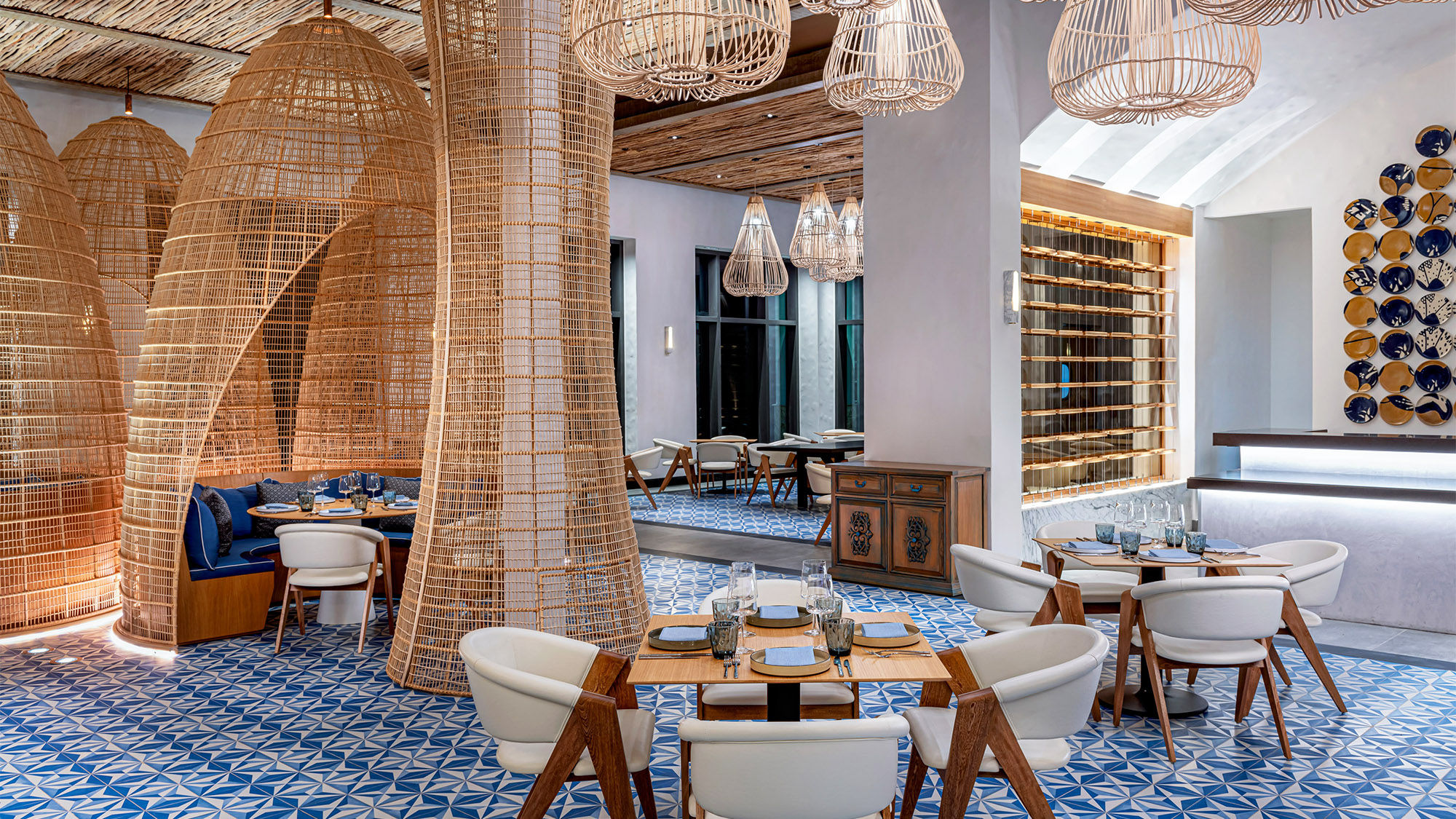 Autor is the resort's most sophisticated dining experience. Don't leave without trying the bluefin tuna or the Mayan-influenced roasted turkey bathed in miso mole. 
I also enjoyed Maratea, the Mediterranean restaurant. I sat in one of the center bird cage-style dining pods, which add a little extra touch of privacy. As for food, the sea bass served over couscous was a particular favorite as was the horiatiki salad and the New Zealand king salmon crudo.
A more casual experience awaits at one of the resort's three chiringuitos, or snack bars. Crudo was my favorite, not only for its convenient poolside location but also for its menu of ceviches and refreshing salads.
Relaxing by the pool
Speaking of the pool scene, Conrad Tulum has five of them. I was always perched at the main oceanfront pool, which has a row of cabanas and chaise loungers. The resort often hosts themed events like a DJ Lab for teenagers or holistic fairs like a yoga fest, local musicians and instrument schools, outdoor workouts and Peloton. 
Guests can also opt to unwind at the Conrad Spa Tulum, which is tucked away within the mangrove forest. Leave time after a treatment to decompress at the spa's relaxation pool, punctuated with white, woven hanging daybeds all underneath a lofty palapa roof.
I recommend this resort for young couples or groups of friends. It's the perfect resort for travelers who appreciate high-quality food and the art of hospitality, alongside comfortable rooms and a beautiful aesthetic. The energy is a little bit party, woven in with lots and lots of relaxation. 
If your clients are at all interested in curating pictures for social media, the Conrad Tulum Riviera Maya has "Instagrammable" written all over it. You cannot find an unappealing backdrop at this resort.
Source: Read Full Article