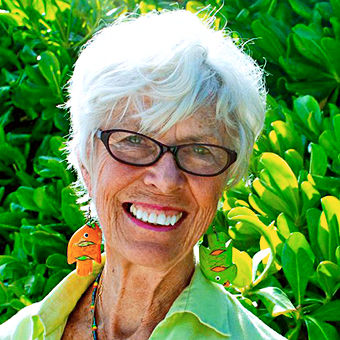 We're familiar with terms such as cultural travel, sustainable travel, mass travel, adventure travel, health and wellness travel, group travel, revenge travel.
Another term that has recently emerged is regenerative travel. The name is not just a trend but a brand — Regenerative Travel — and it represents a corporation and collection of more than 30 independently owned luxury hotels and lodges in 24 countries dedicated to making travel a force for regenerating the planet.
Founder Amanda Ho described the collection as "a global community platform to connect all stakeholders in the travel industry and unite everyone in purpose-driven action for change."
How does a hotel join the Regenerative Travel group?
Member properties are selected after evaluation; they must adhere to certain criteria that reflect environmental and sustainable practices. Each property must pledge to commit to continual improvement and evolution and must offer travelers immersive, culture-rich experiences.
Member properties include Cherero tented safari camp in Tanzania; Andronis Concept Wellness Resort in Santorini, Greece; and The Datai Langkawi in Malaysia.
Caribbean members of Regenerative Travel include Jade Mountain in Soufriere, St. Lucia; Tortuga Bay Puntacana Resort & Club in the Dominican Republic; and Rockhouse Hotel and Skylark, both in Negril, Jamaica.
One example of a Regenerative Travel resort
Here's what Jade Mountain has done to earn in its place in the Regenerative Travel community.
The iconic resort property, conceived by architect and owner Nick Troubetzkoy, opened in 2006 and is known for its open-air design and unobstructed views of the Pitons and the Caribbean Sea. Troubetzkoy's design eliminated the need for air conditioning and artificial lighting, encouraging travelers to use less of the island's natural resources. Jade Mountain is the Caribbean's first LEED-certified hotel.
In addition to employing a staff of almost all St. Lucian nationals and supporting local artisans, farmers, environmental experts and hospitality professionals through on and off-site programs, the resort restored the 1.5-million-gallon reservoir in the Anse Mamin Valley to use as a catchment system for rain and river water for the local community of Soufriere while using its own freshwater treatment station to directly supply the resort.
At the resort's Emerald Estate Regenerative Farm, travelers can explore mango and cacao tree orchards and take part in bean-to-bar chocolate making and guided herbal medicine tours to Vegan Creole History cooking and craft microbrewing classes.
Bespoke wellness programs led by professional healers cater to yogis and travelers looking to tap into spiritual and physical wellbeing.
"Having operated sustainably for decades we felt the time had come to take our efforts further," said Karolin Troubetzkoy, the resort's executive director.
"As travelers grow increasingly aware of how their choices impact small communities and the environment on a greater global scale, we're proud to join a group of innovative properties and hoteliers who are working toward a common goal of encouraging travel that's more purposeful and meaningful and helping local communities thrive."
Source: Read Full Article