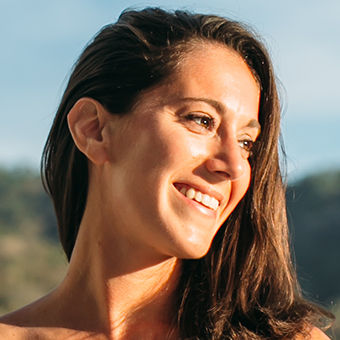 A record number of Americans have been granted temporary resident visas to live in Mexico. According to data from Mexico's Interior Ministry, 8,412 temporary resident visas have been issued to Americans in the first nine months of 2022. This is an almost 85 percent increase from 2019. 
"After quarantining for the majority of [2020] in my home of Tennessee, I decided to give Mexico City a try," said Ariel Stephens, a digital nomad who has been living in the Mexican capital since 2020. "[Mexico] never fully closed down, and it seemed low-risk because it wasn't that far. I booked a roundtrip ticket and a monthlong stay at an Airbnb. It's been two years now."
In 2021, Stephens applied for and was granted temporary residency in Mexico. Stephens' story is not unique. In 2021, a total of 6,838 temporary resident visas were issued, which is a 50% increase from 2019. And her reasons for relocating to Mexico are ones that those of us who have known and sold Mexico for years can agree with.
During the pandemic, while most countries were closed to tourism, Mexico remained open. Mexico saw record tourism numbers. By December of last year, tourism revenue in Mexico was higher than it was in December 2019. Travelers who had never considered Mexico before were able to discover it, and repeat travelers found new ways and reasons to love the destination. Now, thousands of those people have decided to take their love to the next level and make Mexico a temporary home.
Hope you're well. I don't know if it's too late, but the director of the Puerto Vallarta tourism board got back to me with a quote. Is it too late to insert the below quote to the insight? If it is too late, it's not a problem, I understand.
Stephens said the things she loves about living in Mexico are the cost of living, weather, kind locals, the foodie scene, beautiful places within a short bus or flight away and a quick travel day home to the United States.
Long-stay travel
Long-stay travel is a trend that came out of the pandemic, when remote work became much more of the norm and people could stay away longer. Obtaining temporary residency is another iteration of that. Still, the long-stay travelers are travelers nonetheless and are looking to explore Mexico on a deeper level than the traditional short-term traveler.
"These travelers are looking for long-term rentals and then want to explore on their own," said Zach Rabinor, founder and president of Journey Mexico. "They are more adventurous by nature. They do get in touch [with Journey Mexico] to go further afield, like Chiapas, Oaxaca, Copper Canyon and Baja."
Stephens, for example, has visited Oaxaca City, Puerto Escondido, toured the state of Chiapas, Tepoztlan, San Miguel de Allende, Valle de Bravo, Taxco and Zihuatanejo since she relocated to Mexico City. Mexico makes traveling around the country easy, with convenient bus routes and domestic airlines. Those Americans who are obtaining temporary residency in Mexico are drawn to the superniche destinations that are much farther from the tourist trail.
"If I just want a weekend getaway and a break from big-city life, I typically look for a town that I can get to within a three-hour bus ride," she said. "They are very affordable, comfortable and easy to take. Any of the nice beaches are a flight away from the city, and I'm so grateful that even those flights are usually only 45 minutes to an hour long."
Long-term travel is becoming part of the norm for Mexico's tourism industry, as well. In October, Airbnb and Mexico City announced a partnership to encourage more digital nomads to relocate there, particularly as people traveling to Mexico may naturally gravitate toward coastal cities or off-the-beaten-path destinations like Bacalar or beach towns along the Riviera Nayarit. Speaking of Airbnb in the Riviera Nayarit, beginning in December, travelers will have to pay a lodging tax when they book an Airbnb, bringing the accommodations more on par with hotels, according to Richard Zarkin, public relations manager at the Riviera Nayarit Visitors and Convention Bureau.
Luis Villasenor, managing director for Puerto Vallarta Tourism Board, said, "The rise in Americans with temporary resident visas is having a favorable effect on new infrastructure and the development of more housing here in Puerto Vallarta.
"Puerto Vallarta has long been a popular second home destination and is already a permanent home to about 40,000 Americans and Canadians, but now the destination is also attracting families with children of school age, couples who can work remotely and medical tourists, and they are typically staying from anywhere between three months and two years."
Mexico's tourism industry is expanding faster than ever and incorporating many different types of travelers. While traditional short-term travelers to sun-and-sand destinations will always be a mainstay, travel advisors selling Mexico can target these temporary residents in a different way, helping them to navigate the corners of the country that are still kept relatively under wraps to American travelers. 
"It's been two years now since I first arrived at that Airbnb," said Stephens. "It only took that first month for me to become completely smitten with the city. The climate, the food and the general warm energy of the people quickly enamored me. Mexico City is rich with culture and history and has a very electric energy to it. I will die on the hill that CDMX deserves the same travel clout as London, Paris and any other romanticized capital city."
Source: Read Full Article