Thanks to its location on the southern end of Alaska's Inside Passage, the popular cruise ship stop of Ketchikan has earned its "Alaska's First City" nickname.
It's a city that most visitors arrive at by ship, so it makes sense that some of those cruise lines have recently invested in the community's tourism infrastructure.
Royal Caribbean Group helped create the Ketchikan Salmon Walk, a self-guided walking tour that opened earlier this year, and Norwegian Cruise Line joined Alaska partners on The Mill at Ward Cove. The former pulp mill now houses a cruise dock and visitor facilities that first welcomed passengers in late 2021.
While the region's 2023 cruise season doesn't wind down until October, local operators are pleased with this year's traffic.
"It's been a big, full summer," said Kara Tetley, executive director of the Ketchikan Visitors Bureau. "Last year was not necessarily a regular kind of year, but 2023 is. It's nice to have Ketchikan back in full swing."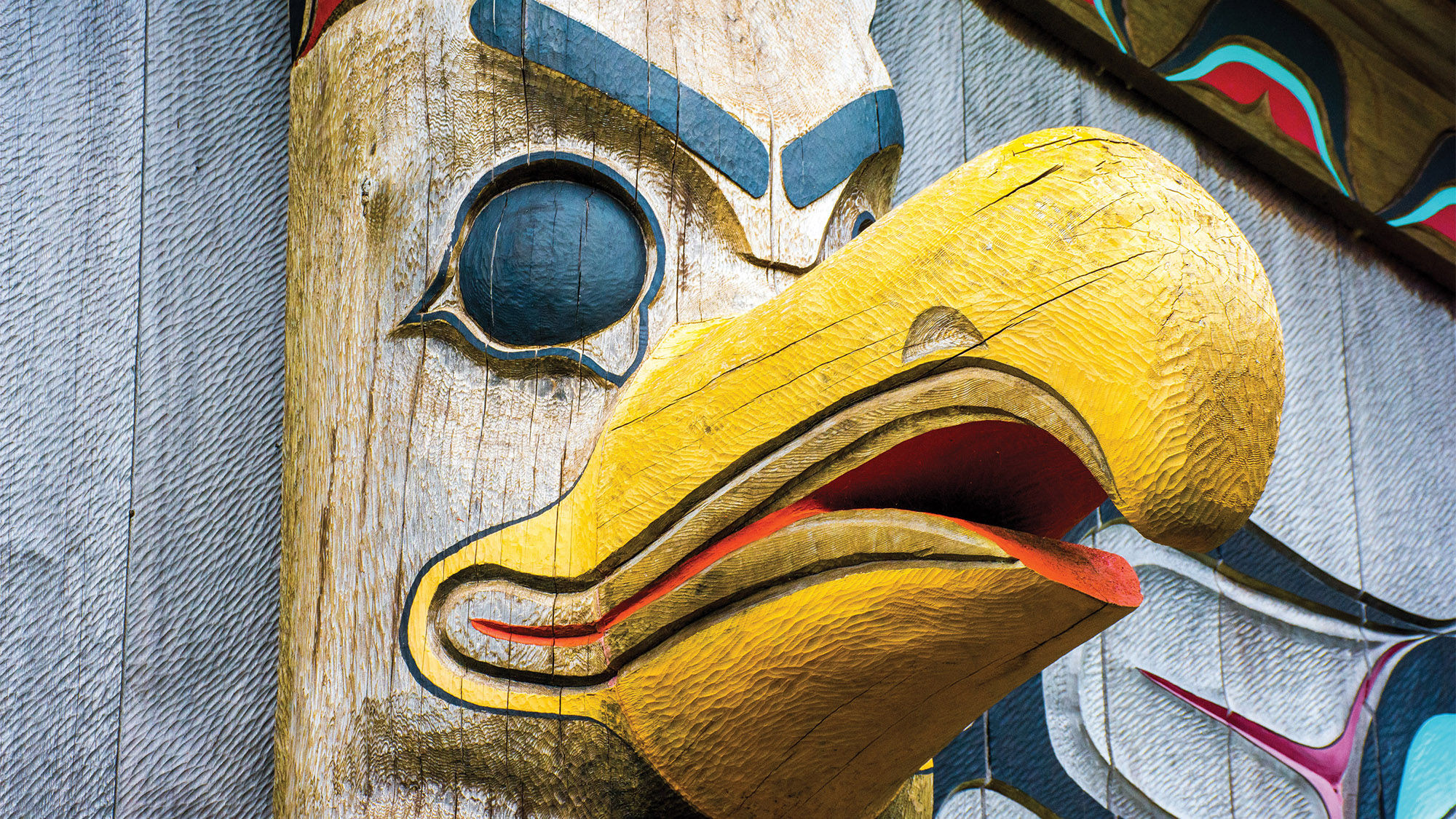 Jaimie Palmer, vice president of Allen Marine Tours, calls the return of tourism a tremendous gain for Southeast Alaska businesses catching up from pandemic challenges.
"Essentially, we are all startups, as we have new employees to train throughout the ranks, and we're rebuilding and refining our core products," Palmer said. "The excited energy has returned." 
Allen Marine Tours introduced three new tours for 2023, and Palmer described the season to date as "a huge success."
"I think most companies are breathing a sigh of relief and are encouraged as revenue has returned and forward momentum is occurring," she said.
Here are some of Ketchikan's new and updated tour and hotel offerings:
Allen Marine Tours: Two of the company's new tours were created with the Metlakatla Indian Community, located 20 miles south of Ketchikan. On the Metlakatla Wildlife Cruise & Yellow Hill Hike, guests take a wildlife-watching trip to the reserve. That's followed by a panoramic hike and a dance celebration in the village longhouse.
The Metlakatla Wildlife Cruise & Artist Experience also includes dance performances and wildlife-watching, plus a visit with a Tsimshian artist.
Also new this year is Allen Marine's Local Brews & Waterfront Cruise, which combines guided shoreline sightseeing and beer sampling from Ketchikan's Bawden Street Brewing Co.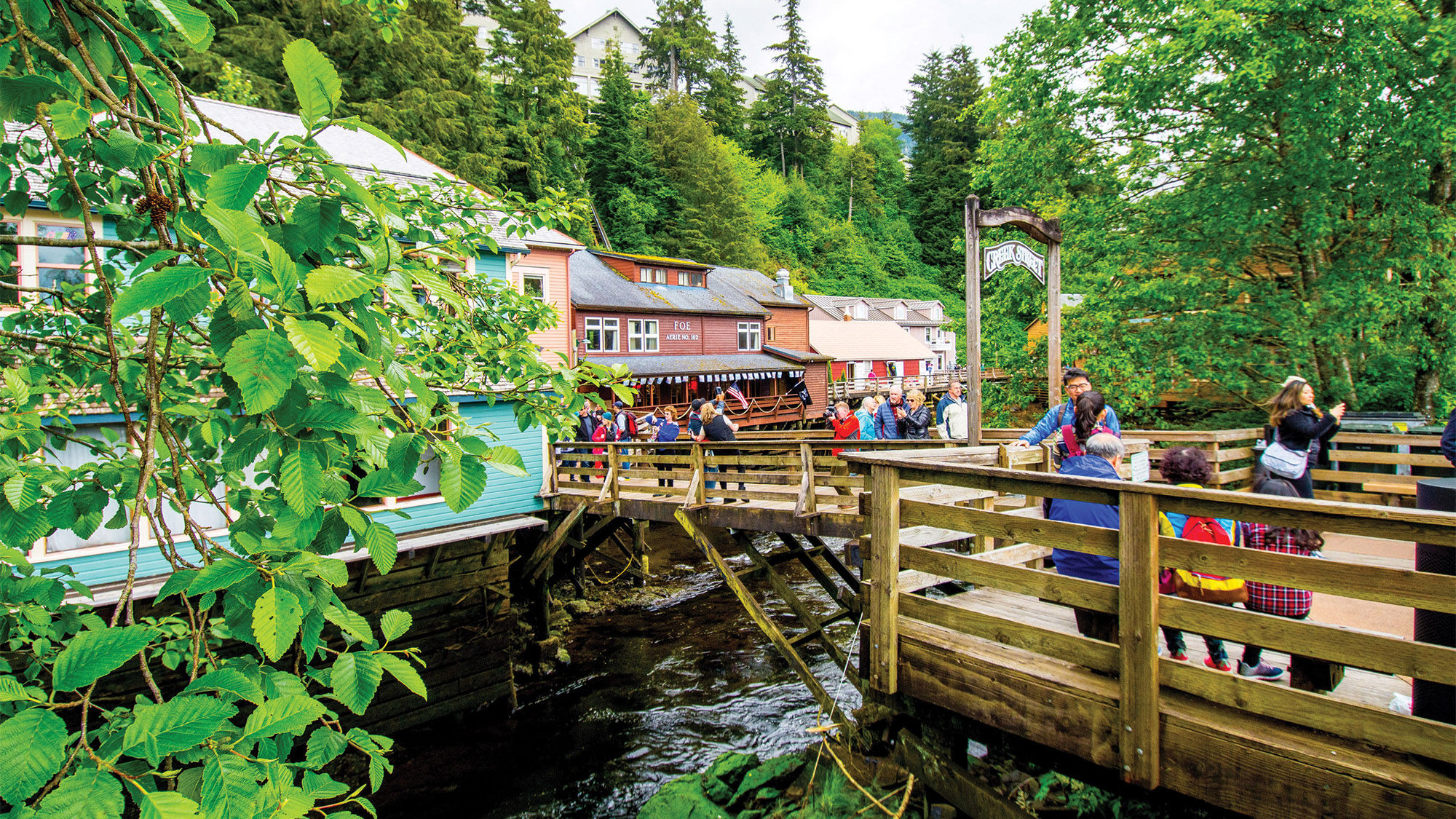 Ketchikan Salmon Walk: Royal Caribbean Group supported the development of the new 1.5-mile path that showcases the city's history and culture. 
Pedestrians wind down Creek Street and past the Tongass Historical Museum, Totem Heritage Center and other attractions as they complete the loop via sidewalks and trails. Accessible alternatives to some trail segments are available.
Twenty-one panels along the path display the work of local artists and detail the role of salmon in Ketchikan's economy and ecosystems. Signs also spotlight Taanta Kwaan Tlingit history and culture, the evolution of Creek Street, Alaska's fishing industry and wildlife stewardship practices.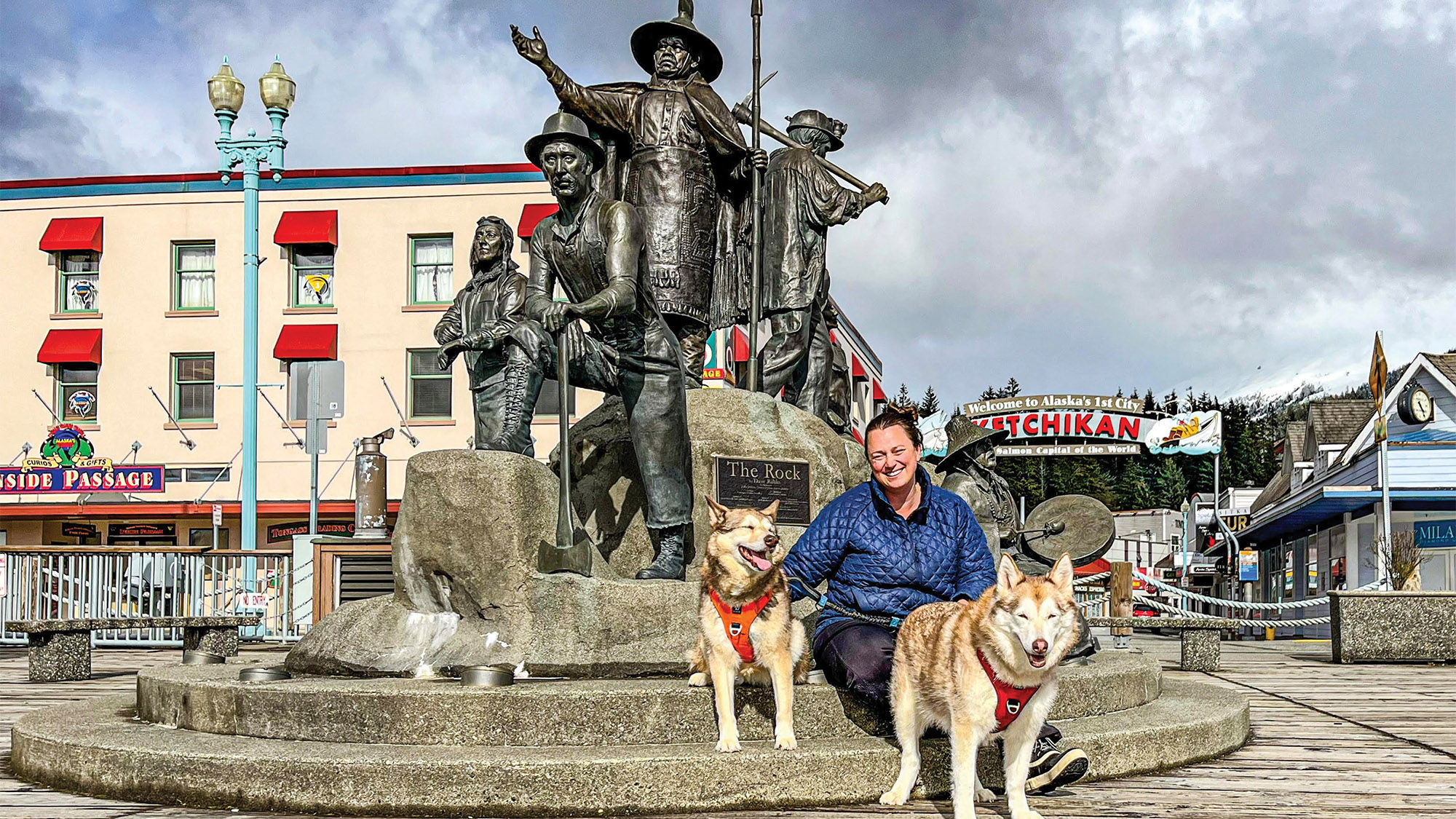 Ketchikan on Foot: Dog trainer and tour guide ReAnn Johnson launched Ketchikan on Foot with the help of Scarlet and Quinn, two 13-year-old Alaskan huskies. 
The 90-minute, 1.5-mile walking tour starts near the waterfront in Eagle Park and explores Alaska Native culture, historical sites, galleries and small businesses. Along the way, Johnson shares some of her favorite spots and provides personal perspectives on living and working in Ketchikan.
Travelers also interact with Scarlet and Quinn and learn about their lives prior to becoming tour dogs.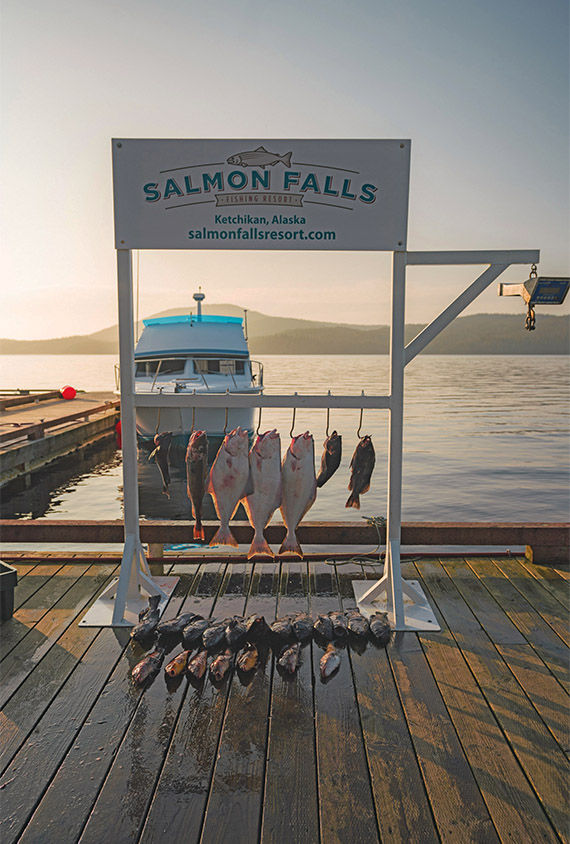 Salmon Falls Resort:Salmon Falls Resort, a 51-room, waterfront property about 15 miles from downtown Ketchikan, introduced all-inclusive resort rates this season.
Packages start at $1,500 per person, per night and include accommodations, meals, roundtrip transfers to and from Ketchikan Airport, local transportation during the stay, complimentary WiFi and other amenities.
Guests can also choose from fishing, flightseeing, hiking, ziplining and culinary adventures. Flights, alcohol, shipments of fish caught on tour and tax and gratuities are not included.
The Ketch: The former Edgewater Inn Restaurant & Marina reopened as the Ketch last summer after a propertywide renovation. Room features include private patios overlooking the Tongass Narrows, flannel pillows and floor mats woven from marine ropes. 
The Ketch Restaurant & Lounge serves local seafood and seasonal specials, and various packages at the 30-room property bundle fishing tours, airport transfers and meals.
The Ketch's lodging and meal packages start at $450 per person, per night. All-inclusive, guided fishing packages start at $1,000 per person, per night.
Source: Read Full Article