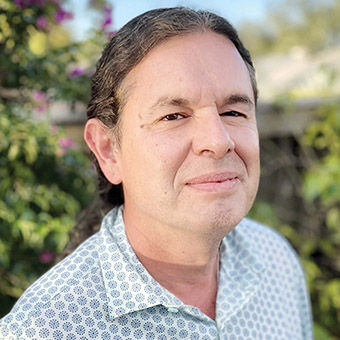 Between the pandemic and some devastating blows from Mother Nature, Puerto Rico has had a rough go of it these past few years. But if some of the recent tourism figures are predictors of what's to come in 2023, the island is off to a good start.
Last year, according to Tourism Economics, travel and tourism generated some $8.9 billion in revenue to the island; that's a 39% increase over the previous high that was reached in 2019. The number of group room nights booked doubled in 2022 compared with 2021, and the number of events booked for 2023 is 81% higher than it was at the same time in 2021. Short-term rental revenue also increased $1.8 billion in 2022, a 25% increase from the prior year.
"We see Puerto Rico's tourism blowing past other destinations in the U.S. and in the Caribbean when it comes to performance, which is incredible," said Leah Chandler, chief marketing officer of Discover Puerto Rico. "You don't take that for granted. It's a lot of hard work, not just from the DMO but from our private industry that is committed to creating a world-class destination, and it's showing in the numbers."
Chandler made it clear that although Hurricane Fiona caused extensive damage on the island last fall, it did not wipe out the tourism infrastructure.
• Related: Fiona dampened but didn't devastate Puerto Rico's tourism outlook
"The initial assumption people jump to when they hear there's a weather event is that the entire destination is devastated, and while there are areas that were heavily impacted, there were a lot of areas in the island that were very much operating normally and open to visitors," she said. "Puerto Rico has gotten very good at responding to weather events like [Fiona]. We were able to mobilize our resources and outside partners to educate travelers about what was happening on the island."
Island tourism got a big boost last week with the news that Frontier Airlines announced five nonstop routes to San Juan as well as new service to Aguadilla and Ponce, bringing its total nonstops to Puerto Rico to 19, the most of any airline.
The travel and tourism industry will also be giving Puerto Rico a shot in the arm. The island is slated to host several tourism conferences, most notably the ASTA Global Convention, the Prestige Partner Conference and the Women in Travel Summit in May; the Society of American Travel Writers Annual Convention in September and the International Gay and Lesbian Travel Association Global Conference in early October. Chandler said they're also pursuing other events organizers to hold events there.
Discover Puerto Rico is a sponsor of the ASTA convention and works closely with it, supporting the coordination and execution of the event as well as promoting it locally and internationally.
So while the island is painting a rosy picture of its tourism future, it is also touting another color in its latest marketing campaign, "Sunshine to Spare": Puerto Rico Sunshine. The shade of orange was created in partnership with the Pantone Color Institute and was inspired by island sunlight, based on findings by Puerto Rican physicist, Hector J. Jimenez. Puerto Rico is showcasing the color on a range of products, everything from paint to popsicles to chocolates.  The campaign is a continuation of last year's "Live Boricua," which put the focus squarely on the island's culture, history and people.
• Watch the video for the "Sunshine to Spare" campaign
Among the initiatives that comprise the "Sunshine to Spare" campaign is the creation of a Sunshine Route map that guides visitors on a roadtrip to destinations across the island where  they can experience that Puerto Rico sunshine for themselves through activities and products.
Source: Read Full Article