Transporting diners to a quaint, lush Parisian courtyard, Lisa Vanderpump and her husband have opened Vanderpump a Paris at Paris Las Vegas.
Velvet banquettes, oversize pillows, ornate light fixtures and unique furniture fill the 200-seat venue. A long, white marble bar is embedded with crystal chandeliers in wrought-iron cages; and large windows overlook the Eiffel Tower and the Seine River in rainy Paris. Water streams down the glass to bolster the effect.
"We had such an incredible time living in France for close to 10 years, so we are inextricably tied to the country," Vanderpump said. "You'll find our love for French wine, delicious French food and our fascination with French culture peppered throughout Vanderpump a Paris. The incredible thing about creating a unique restaurant is having a design partner, Nick Alain, who can bring our dreams to life."
This is the 36th restaurant for the television star and her husband, Ken Todd, including Vanderpump Cocktail Garden at Caesars Palace.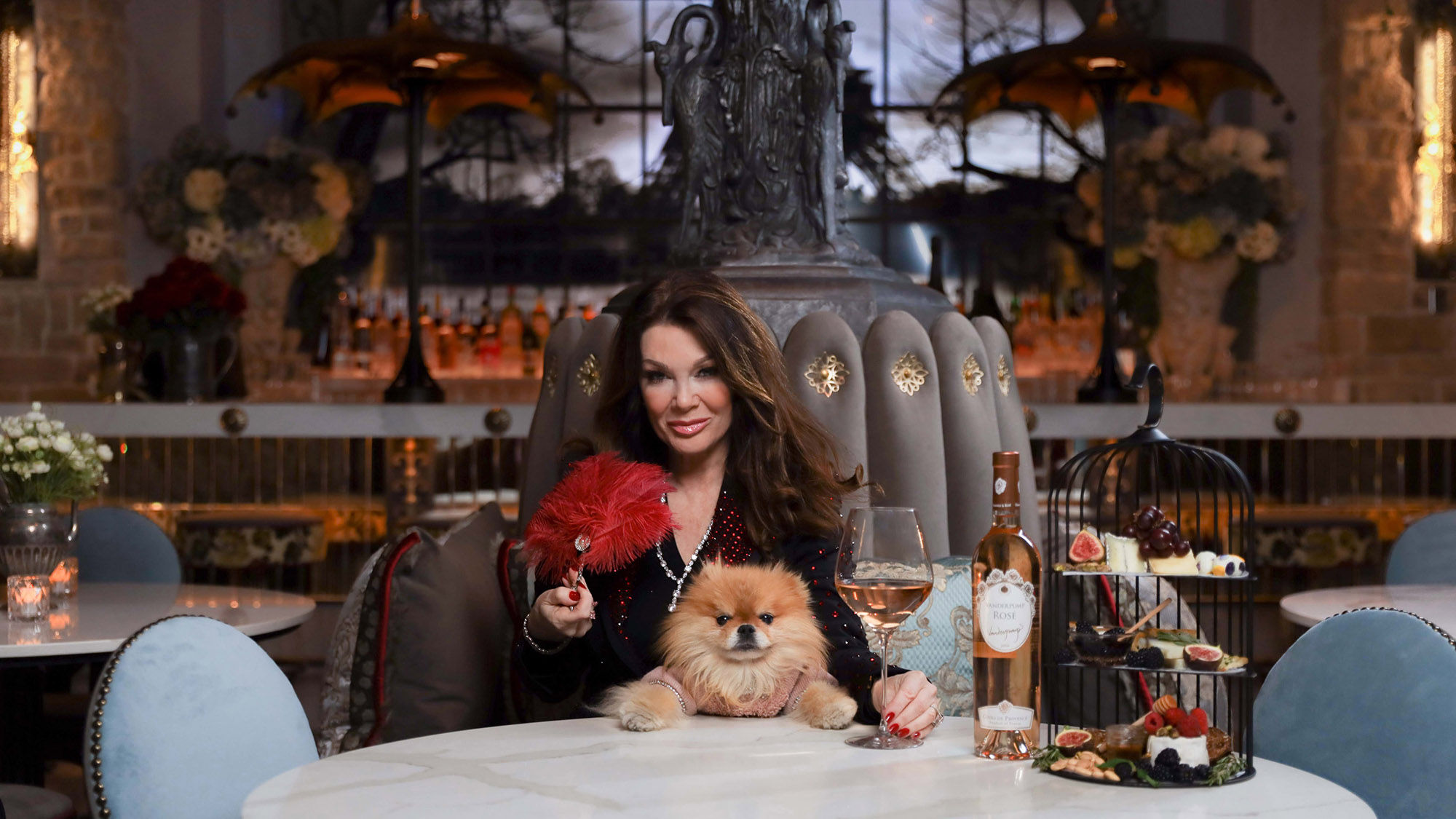 The cocktail menu features Tickle Your Fancy, a lightly spiced white peach and pink peppercorn margarita, and Riviera Rules, a cucumber martini with basil, mint and a lavender water rinse. The signature LoveLocked for two comes with glasses that have a padlock and a key. Couples can write their initials on the back of the padlock and lock it onto a wall in the restaurant.
The food menu includes ratatouille frites, a mix of spiral and fried vegetables; trio of tartares, seafood tartares that depict roses; and French onion mac & cheese.
Vanderpump a Paris, adjacent to the front desk, is open from 4 p.m. to midnight daily.
Source: Read Full Article