Chase will open its first U.S-based airport lounge at Boston Logan Airport next week. 
Boston's Chase Sapphire Lounge by The Club will be located in Logan's Terminal B to C Connector between gates B39 and B40. It will be open daily from 5 a.m. to 11 p.m. beginning May 16. Holders of Chase's high-end, travel-oriented Sapphire Reserve credit card will be able to use the lounge free of charge and bring along two guests, provided that they have activated their complimentary Priority Pass membership.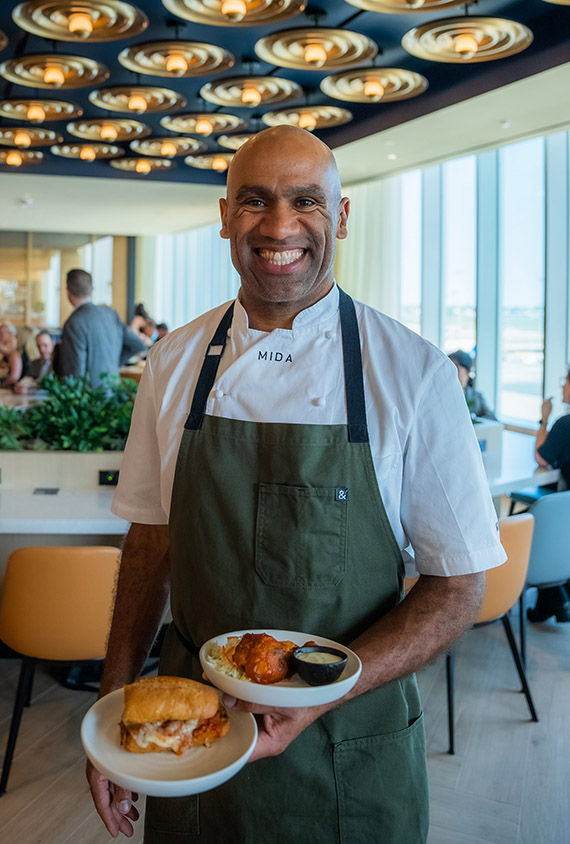 In addition, other Priority Pass members will receive one free visit to the lounge per year. 
Other airport lounge stories:
Delta to restrict Sky Club access and raise membership prices
American Airlines unveils Admirals Club redesign
The 11,640-square-foot facility will be the second lounge to be opened by Chase, following the opening of its Hong Kong lounge last fall. Chase Sapphire lounges are also planned for Las Vegas, New York LaGuardia, Philadelphia, Phoenix and San Diego. 
The Boston lounge will offer made-to-order and ready-made food options, as well as wine, cocktails and local craft beer. Boston chef Douglass Williams, owner of the local Mida and Apizza Italian restaurants, provided menu items. 
The lounge will also offer two shower rooms, a private nursing suite and two wellness rooms complete with massage chairs and guided meditation.
The facility will offer views of the airfield and of Boston Harbor.
Source: Read Full Article