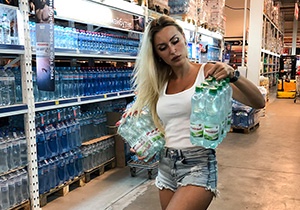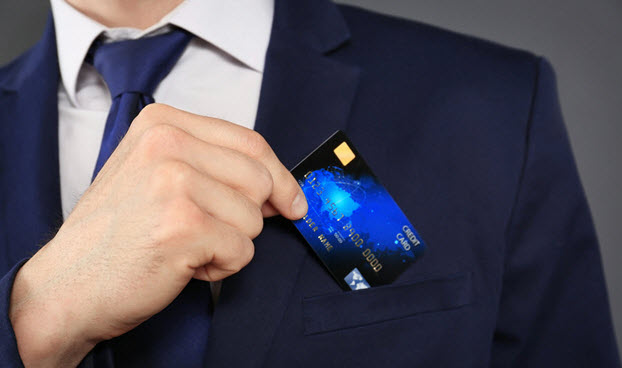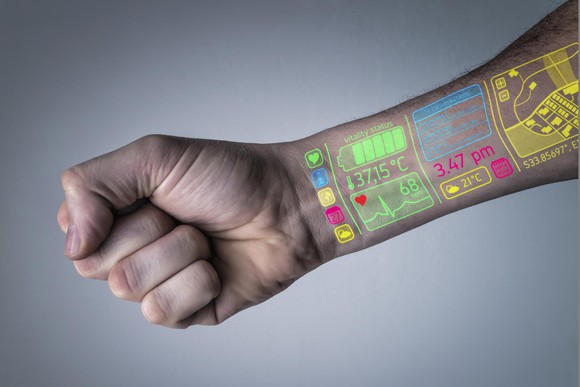 Nature's greatest light show
Inishowen Peninsula, Ireland
Inishowen Peninsula, Ireland
Jasper National Park, Alberta, Canada
Jasper National Park, Alberta, Canada
A huge area, covering 4,200 square miles (11,000 sqkm), Jasper National Park is one of the world's largest and most accessible dark sky preserves (areas that restrict artificial light pollution). In fact, the skies here are so magnificent that every October they are celebrated with the Jasper Dark Sky Festival, an enthralling event where visitors can learn how to spot the constellations and photograph the sky at night. Although, for your best chance of seeing the Northern Lights, visit between fall and spring.
Nuuk, Greenland
Nuuk, Greenland
A good place to base yourself to seek out the Aurora Borealis is Nuuk. Greenland's capital, is a color-splashed scattering of buildings, wonderfully situated at the mouth of the largest fjord system in the world. While you can take a Northern Lights tour from Nuuk to explore the surrounding landscape, the lights can be easily seen from the town itself. Two rules: come in winter and wrap up very warm – Greenland in the colder months can be a brutal place.
North West Highlands, Scotland, UK
North West Highlands, Scotland, UK
Set in Sutherland, Durness makes for a wonderful spot to try and catch the Northern Lights. Strung out along a wave-lashed coastline, the village is cradled by loch-speckled mountains. Book a stay at Croft 103, set on the outskirts of the village. This clutch of eco-cottages boast floor-to-ceiling windows and an outside bath – both wonderful front-row seats should the Aurora Borealis decides to make an appearance.
Naryan-Mar, Russia
Naryan-Mar, Russia
Situated above the Arctic Circle, Naryan-Mar sits on permafrost. This is a harsh land of short, fleeting summers and long, dark winters. Travelers willing to brave the cold and come to Naryan-Mar in fall will be in with a chance of spotting the Northern Lights. This dazzling, flickering natural display is worth the long journey to these parts – just remember not to whistle if they do appear.
Discover the best wildlife experiences in the world here
Inari, Finland
Inari, Finland
Poised on the fringes of Lapland's largest lake, the tiny village of Inari makes for an unforgettable spot to catch the Northern Lights. It's also a fascinating place for visitors to immerse themselves in the local Sámi culture and to explore the surrounding frozen landscapes. Treat yourself to a stay at The Wilderness Hotel Nellim where the hotel's glass bubble rooms offer uninterrupted views of the night's sky to witness the Aurora Borealis.
Denali National Park, Alaska, USA
Denali National Park in Alaska is vast – at six million acres it fills a space larger than Massachusetts. It's also home to North America's highest peak, Denali, which was once known as Mt McKinley and also named the Great One by native Athabascans. To visit Denali National Park at any time of year is an unforgettable experience: an Alaskan wilderness of rolling tundra, hulking glaciers and soaring mountains, populated by bears, caribou, moose and wolves.
Denali National Park, Alaska, USA
But to visit Denali National Park in winter is to enter a magical snow-cloaked world. Travel is only by snowshoe, skis or dogsled, meaning the park is free of the streams of RVs and coaches that clog its tracks in the summer. In winter, the park becomes a ghostly, beautiful place, and one that's even more magical when the glittering, swaying lights of the Aurora Borealis dance in the sky.
Find more beautiful state parks in America here
Outer Hebrides, Scotland, UK
Wild, rugged and remote, the Outer Hebrides – a 130-mile-long string of islands just off the coast of northwest Scotland – is a place of elemental beauty. Around 200 islands make up the Outer Hebrides, of which Lewis and Harris (actually two parts of one island) are little-known Northern Lights hot spots. Lewis' gorgeously untamed west coast is home to the Callanish Standing Stones, one of Scotland's most fascinating historic sites, and if you're in luck, a striking foreground to a dazzling display of the Northern Lights.
Outer Hebrides, Scotland, UK
Murmansk, Russia
Murmansk, Russia
Tuktoyaktuk, Northwest Territories, Canada
Leave your home comforts behind and embark on a real adventure. A small Inuit village situated on the shores of the Arctic Ocean, Tuktoyaktuk lies 93 miles (150km) northeast of the town of Inuvik. Long the home of the Inuvialuit people, this place isn't easy to reach and you'll need to be comfortable with the idea of hopping in a very small airplane to get here. But it's worth the trek – surrounded by frozen wilderness and entrenched with First Nations culture, Tuktoyaktuk is a fascinating place to visit.
Tuktoyaktuk, Northwest Territories, Canada
Whitehorse, Yukon, Canada
Whitehorse, Yukon, Canada
While any viewing of the Northern Lights is magical, Whitehorse knows how to make it even more memorable. The Northern Lights Resort & Spa's Aurora Glass Chalets boast floor-to-ceiling wraparound windows so guests can watch the skies from their bed. Meanwhile, the Luxury Holiday Company's Aurora 360 Experience is truly unforgettable: its charter jet flies above the clouds to get passengers right up close to the Northern Lights. With just 70 seats available and one January flight, this is a viewing at its most exclusive.
Tasmania, Australia
Tasmania, Australia
Tasmania's Bruny Island, a short ferry ride from Kettering, is a good spot for catching the Aurora Australis. Here, low light pollution and wonderfully dark skies create perfect conditions for witnessing the Southern Lights. Another great viewing point is Mount Wellington, which is just a 30-minute drive from capital city Hobart. The climb up the soaring 4,100-foot (1.2km) peak is well rewarded – the higher you go, the further above the light pollution you'll be and the better your chances are of catching a dazzling light show.
Lake Tekapo, New Zealand
Lake Tekapo, New Zealand
By day, Tekapo luxuriates in the undulating drama of New Zealand's snow-capped Southern Alps, the township nestled beside a turquoise-hued lake. By night, the sky is a star-studded blanket and if you're lucky, a jet-black backdrop for the Southern Lights' symphony of color. The best viewpoint in the area is from the lofty Mount John Observatory. Come here between April and September for your best chance of seeing this natural wonder in action.
Source: Read Full Article