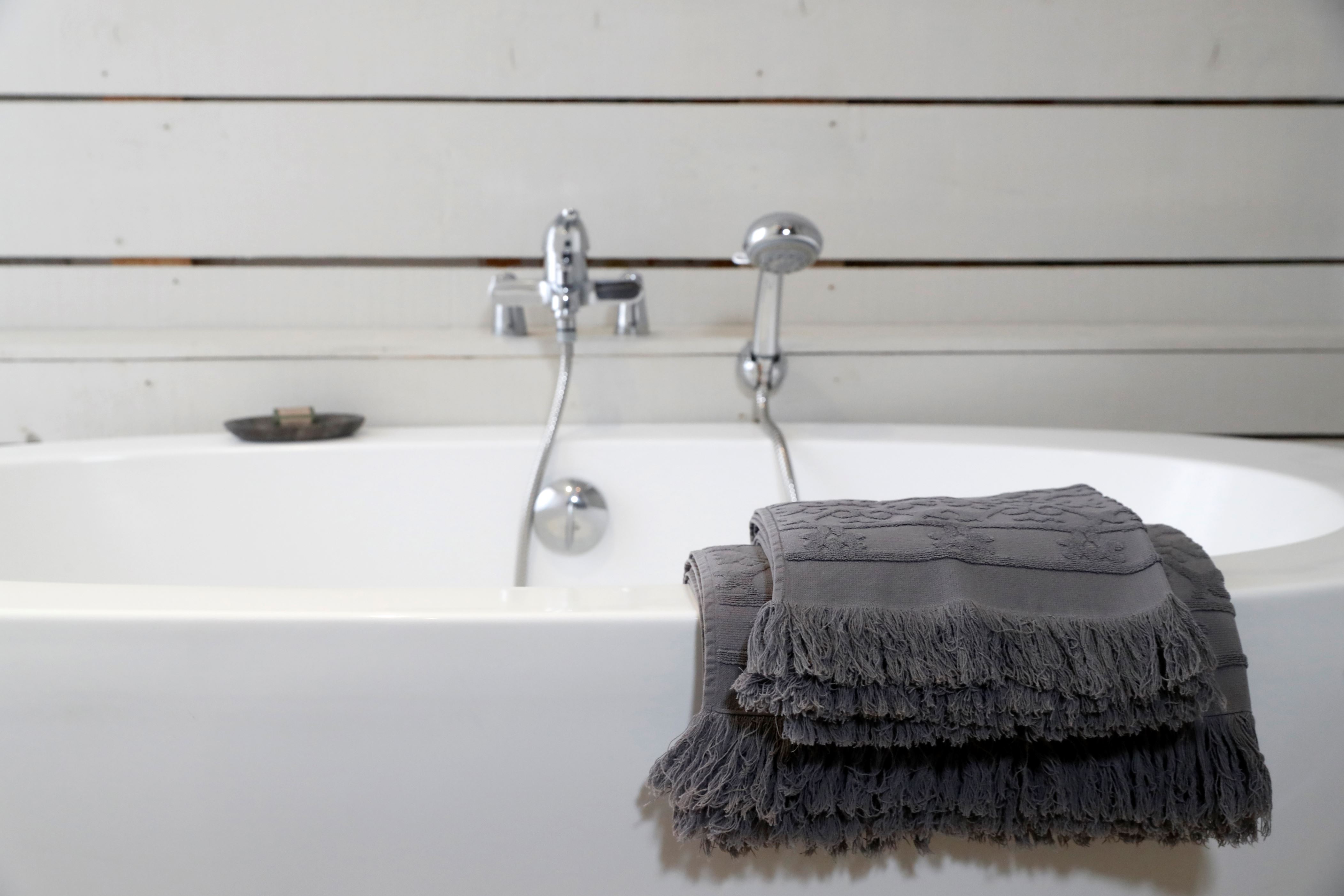 There's no better, and may we say, affordable, way to see the wonders of America than by a good old road trip. With much to do before a cross-country expedition, we're here to take away one stressful part of the journey: planning the actual tour. We used Randy Olson's epic road trip for Chevrolet that takes you through the entire continental United States, which is perfect for a family friendly adventure. Feel free to take on every single place, opt for a shorter leg, or just head to the top destination in your own state.
Seattle, Washington
Where to Visit: Pike Place Market
Grab a bite to eat at Pike Place Market and then make your way to the famous "Gum Wall"-the one (and only!) place you can encourage your kids to leave their chewing gum. Then head to the Seattle Great Wheel for the best views of the city, the Seattle Aquarium to spend the day with some new fish friends, or the Museum of Flight where kids 10 and oler can test their flying skills through "The Pilot Experience."
Crater Lake, Oregon
Where to Visit: Crater Lake National Park
Get ready to hear plenty of "oohs" and "aahs!" Trust us, everyone in the family will become wide-eyed when they see Oregon's stunning Crater Lake, which was formed by a now caved-in volcano. Within the national park, your family can enjoy camping, hiking, bike trails, water sports, fishing, and more activities.Your clan can also check out several nearby national forests while you're in the area, including Umpqua National Forest, Deschutes National Forest, and Wallowa-Winema National Forest.
Reno, Nevada
Where to Visit: National Automobile Museum
Skip Las Vegas, and head to this family-friendly destination instead. Gearheads will love Reno's National Automobile Museum, which is home to 200+ vintage and modern vehicles.
If cars aren't your thing, spend the day honing your bowling skills at the National Bowling Stadium. And just an hour away, you'll find scenic Lake Tahoe, which is the perfect place to stretch and take in some fresh air on your way to the next stop.
Anaheim, California
Where to Visit: Disneyland
Just past Los Angeles, you'll find Anaheim, home of Disneyland. While the amusement park will give your family plenty of things to do and see, you can also enjoy a baseball game at the Angel Stadium or a concert at Honda Center.
Grand Canyon Village, Arizona
Where to Visit: The Grand Canyon
You simply can't take a cross-country road trip without stopping at the Grand Canyon! If you only have time to make one quick stop there, make it Yavapai Point, which offers sweeping views of the entire canyon. But if you can spare a couple of days on your journey, make the drive down south to Kaibab National Forest, which offers even more vistas.
Santa Fe, New Mexico
Where to Visit: Santa Fe Children's Museum
Known for its unique architectural style and look, this capital city is full of interesting structures, homes, and buildings. Once you've seen your fair share of adobe architecture, head to the Santa Fe Children's Museum, which features please-touch exhibitions for youngsters. Budding artists may also enjoy the Georgia O'Keeffe museum and the kid-friendly Museum of International Folk Art.
Oklahoma City, Oklahoma
Where to Visit: National Cowboy and Western Heritage Museum
Little ones can try their hand at roping and barrel races for free through the museum's "Little Buckaroos Round-Up" on Saturdays. After you've learned all about cowboys, the wild west, rodeos, and Native American culture, make your way to western-themed amusement park Frontier City for more fun.
Arlington, Texas
Where to Visit: Six Flags Over Texas
On this road trip, you'll make your way from Fort Worth to Dallas through Arlington, Texas, home to Six Flags and Six Flags Hurricane Harbor. While you're there, you can also watch a football game at the Cowboy's AT&T Stadium or take in a baseball game at the Ranger's Globe Life Park.
Murfreesboro, Arkansas
Where to Visit: Crater of Diamonds State Park
Try your hand at diamond digging at this one-of-a-kind park. It's the only diamond mine in the world that's open to the public, and just last year, a teenager found a 7.44-carat rock-the largest to ever be found at the park!
Memphis, Tennessee
Where to Visit: Graceland
Pay tribute to the king at Graceland, where you can tour the star's old stomping grounds and see an array of shows. Once you've eaten Elvis' favorite fried peanut-butter-and-banana sandwich at Gladys' Diner, give your kids the history lesson of a lifetime by heading over to the National Civil Rights Museum. End the day eating barbecue on Beale Street.
Cave City, Kentucky
Where to Visit: Dinosaur World
Between stopping to see the stunning rolling hills and pastures in this pretty state, spend some time learning all about the creatures that used to walk the planet at Dinosaur World, and then make the short-drive to Mammoth Cave National Park to see enormous caverns.
Bridgeport, Alabama
Where to Visit: Russell Cave National Monument
In this national park, you'll have access to one of the oldest settlements in the U.S., which was inhabited by Native Americans more than 10,000 years ago. History buffs will love to see the prehistoric artifacts found in the caves while animal lovers will enjoy seeing the hundreds of types of birds on site. And just a few miles away, you'll find the Bridgeport Railroad Depot Museum, where kids can see vintage train and railroad gear.
Atlanta, Georgia
Where to Visit: Georgia Aquarium
Make friends with the fish at the impressive Georgia Aquarium where your kiddos can see all kinds of marine life (including dolphins and penguins!). Before you leave the southern city, you may also want to check out the nearby World of Coca-Cola and the Legoland Discovery Center.
Ocean Springs, Mississippi
Where to Visit: Gulf Islands National Seashore
Get ready for a beach day when you arrive in Ocean Springs, Mississippi. Here, spend the day kayaking and camping in the backcountry.
New Orleans, Louisiana
Where to Visit: Café Du Monde and French Quarter
Indulge aspiring little musicians in the sounds of this city with a day spent in the French Quarter, where bands perform live on most street corners. Load up on yummy beignets at Café Du Monde and then walk around the neighborhood to see the historic buildings.
Orlando, Florida
Where to Visit: Disney World
Treat the family to another day at Disney and visit one (or all!) of the nine parks, including Magic Kingdom, Epcot, and Animal Kingdom. And if you simply can't get enough amusement park fun, head to Universal Studios and visit Hogwarts at Harry Potter World or fly with superman at Marvel Super Hero Island.
Mount Pleasant, South Carolina
Where to Visit: Patriots Point Naval and Maritime Museum
Just across the river from historic Charleston, you'll find some of America's most impressive ships and aircraft carriers. Plus, your family can even camp and stay overnight on the historic USS Yorktown. And with so many gorgeous beaches just a few miles away, you'll probably want to spend a few days in the area.
Charlotte, North Carolina
Where to Visit: NASCAR Hall of Fame
On your journey, be sure to make a pitstop at this North Carolina Institution. Grownup gearheads will love seeing the historic cars while kiddos will have a blast at the Disney and Pixar Cars 3 Exhibit. Afterwards, make your way to Discovery Place and watch an IMAX movie together.
Cass, West Virginia
Where to Visit: Cass Scenic Railroad State Park
Take your youngsters on the train trip of a lifetime at this West Virginia State Park. Ride historic steam-driven trains while taking in stunning sights of the Appalachian Mountains. While you're there, you can also spend the day biking, fishing, hiking, or picnicking on the grounds.
Williamsburg, Virginia
Where to Visit: Colonial Williamsburg
Kids will be so much more interested in American history when they can see it all reenacted right in front of them. Plan to spend two days here-the first in historic Williamsburg, the second at the Busch Gardens amusement park.
Williamsport, Maryland
Where to Visit: Chesapeake and Ohio Canal National Historical Park
Make it a day of adventure or leisure at this 20,000-acre park. See the sights and wildlife (it's a great area for birdwatching) in a relaxing canal boat tour, or explore the park on foot or bike.
Dover, Delaware
Where to Visit: Air Mobility Command Museum
While you won't be taking to the skies on this cross-country road trip, you can still get your flying fix thanks to this Dover attraction. Kids can see all sorts of aircraft, tour exhibitions and cockpits, and even test their piloting skills through fun simulators. Both Baltimore and Philadelphia are just a short drive away, making this a great place to stop en route to another destination.
Atlantic City, New Jersey
Where to Visit: Ripley's Believe It or Not!
Spend the day at the Jersey Shore playing in the water, eating at the boardwalk, and seeing marvels at Ripley's Believe It or Not! On your way to Pennsylvania, stop at the Atlantic City outlets or the Absecon Lighthouse (the tallest in New Jersey!).
Langhorne, Pennsylvania
Where to Visit: Sesame Place
This kid-friendly amusement park has it all: rides, a parade, and your favorite Sesame Street friends! Just a short drive away, you'll also find New Hope, an adorable small town with unique shops, restaurants, and a charming main street.
Bronx, New York
Where to visit: The Bronx Zoo
Make sweet memories alongside more than 4,000 animals housed at the 119-year-old Bronx Zoo, which doubles as a wildlife conservation park. While you're in the neighborhood, take your kiddos to view exotic flowers and the Everett Children's Adventure Garden at the New York Botanical Garden, or mosey on over to the Yankee Stadium to cheer on New York's baseball team.
East Haddam, Connecticut
Where to visit: Sherlock Holmes Castle
Make your way to this castle and park, formally known as "Gillette Castle State Park." The quirky 24-room mansion was built by actor William Gillette (who portrayed Sherlock Holmes in a play and silent film). You can tour the castle and grounds throughout the summer and around Christmastime, or simply gaze upon the unique home from the ferry. You'll find Hartford, which boasts the Mark Twain House, Connecticut Science Center, and more, just a short drive away.
Newport, Rhode Island
Where to visit: Fort Adams
Enjoy coastal views from this state park, home to a historic army post now open to the public. Then, head to the Castle Hill Lighthouse for more great sights before making your way into town. Drive around the historic area, known for being the mecca of extraordinary mansions and homes of the wealthy (many of which, are now museums).
Salem, Massachusetts
Where to visit: Salem Witch Museum
Whether you want to check out the spooky and supposedly haunted local attractions, or tailor your time around less scary activities for youngsters, you'll find several historic must-sees in this charming New England town. Be sure to stop by both the Salem Witch Museum and Judge Jonathan Corwin's former home now called "The Witch House" if you want to learn all you can about the historic 1692 Salem witch trials. Nearby is also author Nathaniel Hawthorne's historic home "The House of Seven Gables" and Salem's quaint downtown area.
Cape Elizabeth, Maine
Where to visit: Portland Head Light and Fort Williams Park
Get ready for stunning ocean views, beautiful beaches, and of course, plenty of delicious seafood. After you check out the historic lighthouse and large oceanside park, head to Bite into Maine for the ultimate local treat-lobster rolls served on buttery bread.
Lincoln, New Hampshire
Where to visit: Franconia Notch State Park
Get your kids excited about hiking with the promise of spectacular waterfalls along the way. On the first half of the easy, kid-friendly "Falling Waters Trail," you'll see three amazing falls: Stairs Falls, Swiftwater Falls, and Cloudland Falls. But if hiking isn't your thing, you can also spend the day swimming in Echo Lake, fishing, biking, or canoeing.
Burlington, Vermont
Where to visit: Lake Champlain
While the stunning, bright blue lake alone offers enough to entertain your family for days (swimming, sailing, watersports, and more), your clan will also enjoy exploring Burlington's Main Street and Waterfront neighborhood. If the forecast won't allow you to spend the day outside, head to the ECHO Lake Aquarium and Science Center for some indoor fun.
Cleveland, Ohio
Where to visit: Rock and Roll Hall of Fame
Everyone will love this rockin' attraction where you can check out interesting exhibits, an impressive guitar gallery, and tons of live music (there's at least one show at the hall everyday). The most die-hard fans should plan their road-trip stop for April to see the museum's annual star-studded induction ceremony. While you're in Cleveland, be sure to check out the iconic A Christmas Story house and museum, and the retro toy-filled Big Fun Toy Store.
Glen Arbor, Michigan
Where to visit: Sleeping Bear Dunes National Seashore
This gorgeous beach (dubbed "the most beautiful place in America" in 2011 by Good Morning America) is known for its super steep dunes. While a bit tricky to climb, they're definitely worth checking out. But if you decide to set up camp at a more accessible spot (such as nearby "County Park 669 Beach"), you can still drive to Overlook Nine to see the amazing dunes.
Chicago, Illinois
Where to visit: The Bean at Millennium Park
Snap a family photo in front of Chicago's iconic sculpture, then visit the Willis Tower, America's second tallest building, for some amazing views of Chicago from the Sky Deck. If you're feeling courageous, venture on to "the Ledge," the building's thrilling glass balcony. Spring and summer visitors can also catch a Cub's game at the legendary Wrigley Field.
Indianapolis, Indiana
Where to visit: Children's Museum of Indianapolis
This colorful and exciting museum was designed for youngsters, so it's the ideal family pit stop. When you're done, race on over to the Indianapolis Motor Speedway, the world's largest racetrack. Depending on the time of year, you might be able to check out the state fair at the Indiana State Fairgrounds, complete with delicious local fares, rides, concerts, and more.
St. Louis, Missouri
Where to visit: Gateway Arch
Watch your kids' jaws drop when they stand below this iconic and breathtaking work of art. Once you've checked this off your bucket list, head over to The Magic House for tons of kid-friendly museum exhibits, the Chocolate Chocolate Chocolate Company for a free candy factory tour, or Grant's Farm to see all sorts of animals, including all 24 of Budweiser's iconic Clydesdales.
Overland Park, Kansas
Where to Visit: Deanna Rose Children's Farmstead
Give your kids a taste of the country with a quick stop at this Midwest attraction featuring all sorts of animals, kid-friendly farm activities and classes, and a replica of a frontier town. When the farm fun is over, visit the Museum at Prairiefire, housed in this stunning, colorful glass building.
Dubuque, Iowa
Where to Visit: National Mississippi River Museum and Aquarium
Carve out some time to learn more about America's "great river" at this family attraction, which boasts tons of wildlife (over 700 animals), its very own historic steamboat, a 4-D theater, and several exhibits that will teach your kids all about the river and its rich history. And while you're in town, don't miss the baseball field featured in Field of Dreams. Stop by for a quick look or spend the afternoon touring the iconic movie set.
Wisconsin Dells, Wisconsin
Where to Visit: Noah's Ark Water Park
Pack your swimsuits and some extra towels for a day at America's largest water park. Thrill seekers should check out the park's water coaster, "Black Anaconda." You'll also want to save some time on your stop to see the beautiful Dells of the Wisconsin River, which you can take in via ferry boat.
Bloomington, Minnesota
Where to Visit: Mall of America
Park your camper or RV in the Lindau Lot and head inside the largest mall in America. You'll find plenty of shops (520 to be exact!), but you'll also find an amusement park, an aquarium, a mini Crayola factory, a gaming center with go-carts, and over 50 restaurants.
Regent, North Dakota
Where to Visit: The Enchanted Highway
You won't even need to get out of your car to enjoy this attraction. On your way to your next stop, head down North Dakota's famous highway and you'll be treated to 32 miles of supersize sculptures made from scrap metal. Enjoy the views from your window, or hop out and take photos with your family.
Keystone, South Dakota
Where to Visit: Mount Rushmore
After you pay Washington, Jefferson, Roosevelt, and Lincoln a visit, make your way to Black Hills Central Railroad and see the rest of the Black Hills via this historic steam train experience.
Alliance, Nebraska
Where to Visit: Carhenge
Kids won't believe their eyes when they see the 39 cars stacked on one another, plunged into the dirt, and fashioned to resemble Stonehenge. Once you've seen the quirky art installation, head on over to Dobby's Frontier Town. There, you'll find old-fashioned stores, a group of friendly townspeople (read: actors) who will put on a show for your family.
Estes Park, Colorado
Where to Visit: Rocky Mountain National Park
Venture out on the 3.5 mile Emerald Lake Trail to see plenty of wildlife and the best views of its namesake lake. You can also see the stunning scenery from your car-including the jaw-dropping "Many Parks Curve Outlook"-by driving along Trail Ridge Road, or see it all from horseback at Glacier Creek Stables.
Park City, Utah
Where to Visit: Utah Olympic Park
While it's an absolutely stunning winter destination, Park City will take your breath away in the spring and summer, too. If you head there during the warmer months, your family can enjoy hot air ballooning, fly fishing, horseback riding, and more. Head to the Utah Olympic Park to try zip lining, outdoor obstacle courses, or a family curling lesson. Who knows?! One of your kids might be a future Olympian!
Yellowstone National Park, Wyoming
Where to Visit: Yellowstone National Park
There's so much to do and see in this national park, but you simply can't miss its famous geyser, Old Faithful. Once you've seen the natural wonder, check out the enormous Grand Canyon at Yellowstone, the steamy Norris Geyser Basin, the colorful Grand Prismatic Spring, and the wildlife-covered Hayden Valley.
West Glacier, Montana
Where to Visit: Hidden Lake at Glacier National Park
Once you've found Hidden Lake, head to the beach to dip your toes in the water, hike along Trail of the Cedars (waterfall included), or see more incredible views along the "Going to the Sun Road." If you're feeling a bit tired from all your other recent adventures, take in the sights through the park's famous vintage 1930s red buses.
Kellogg, Idaho
Where to Visit: Silver Rapids Indoor Water Park
You'll find this small Idaho town surrounded by picturesque mountains and trees situated just outside the Coeur d'Alene National Forest. If you stay at the Silver Mountain Lodge, you'll get free access to the waterpark, which means kids can spend the day catching waves on the FlowRider, floating through the lazy river, tackling the indoor water obstacle course, or splashing beneath the indoor waterfalls in the hot springs pool. Nearby you'll also find the Silver Mountain Bike Park that offers 30 biking trails and gondolas to take in the great views.
Source: Read Full Article