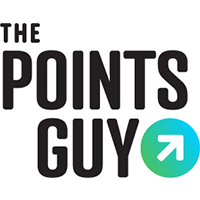 Whether or not you've made it over to the popular Spanish destination Canary Islands, you've likely heard some of these common misconceptions below.


© The Points Guy
The Canary Islands. (Photo of Tenerife by Dennis Fischer Photography/Getty)


Despite what you may have heard, the Canary Islands have a lot to offer many different types of travelers. Read on to understand why the Canary Islands are often misunderstood.
1. The Canary Islands is just Tenerife
Actually, there are seven main Canary Islands and the allure goes well beyond its largest, most famous island of Tenerife. Don't reduce several gorgeous islands down to just its most popular!
The list of islands is as follows from largest to smallest:
Tenerife: For nightlife, luxury hotels and volcano trekking.
Fuerteventura: For white sands and water sports.
Gran Canaria: For Saharan-style sand dunes and being LGBTQ-friendly.
Lanzarote: For highbrow wine, art, culture (and beaches, too).
La Palma: For stargazing and serene relaxation.
La Gomera: For forests and natural wonders.
El Hierro: For eco-friendly and off-the-beaten-path travelers.
If you're at a loss for which island to visit, make sure to read TPG's article on how to help you decide which Canary Island is right for you, which highlights the best of each island and details what type of travelers should visit.
It's also worth noting that the Canary Islands also include the tiny island of La Graciosa, which you can visit on a day or overnight trip from Lanzarote. There are also a few islets scattered throughout the archipelago, such as Isla de Lobos, Roque del Oeste, Alegranza, Roque del Este and Montana Clara.
2. They're tacky
Just like any destination, there may be parts of the Canary Islands that, indeed, are tacky. Some resort towns on various islands are full of high-rise, cookie-cutter resorts, budget party hostels and all-inclusive hotels that attract foreign visitors only wanting to party day in and day out.
But those are just a few specific areas, so if you do your research, you can easily visit more authentic areas on each island. There are also luxury resorts that cater to visitors that don't have a cheesy feel — like The Ritz-Carlton Abama on Tenerife, for example. Lanzarote is slowly becoming a more upmarket island in general for those looking for a more cultural getaway.
Many of the smaller islands have boutique hotels or B&Bs that offer a more serene and relaxed vacation stay, and of course, renting a villa or apartment is an easy way to have a more off-the-beaten-path, luxurious or simply more authentic Canary Island vacation experience.
Related: Here's how to make a trip to the Canary Islands less basic & more authentic
3. Just for partiers and retirees
Party animals will love Tenerife's Playa de las Américas and Gran Canaria's Playa del Inglés. There are also communities on various islands appropriate for more mature travellers. But there are also so many different islands and areas for all sorts of visitors. It's true that each island has a special ambience, but many regions within each island also offer a different type of vacation.
LGBTQ travellers will find a welcoming scene in regions of Gran Canaria and Tenerife and surfers/windsurfers will find their squad on Fuerteventura. There are neighbourhoods and regions on each of the islands best for solo travellers, families and couples. Hikers should head to La Gomera and wine enthusiasts to Lanzarote.
4. The beaches are black sand and ugly
It's true: some of the beaches on the Canary Islands do have volcanic black sand.
However, many beaches on the Canaries have golden or fine white sand. Beach lovers should consider Fuerteventura, where El Cotillo and the massive flag beach have that Caribbean-esque white sand. The golden sands of Papagayo Beach on Lanzarote and El Médano in Tenerife are a welcome change from the black sand. But the most magical sand of all is found in the dunes of Maspalomas on Gran Canaria, where you may mistake the rolling, sandy hills for the Saharan desert until you spot the azure waters beyond.
Gallery: 10 Places Billionaires Go On Vacation (GOBankingRates)
5. They're really touristy
Of course, the Canary Islands hosts many visitors — especially from other European countries that don't see quite as much sunshine. In 2019, Tenerife welcomed over six million visitors. Fuerteventura, though, only welcomed two million. And smaller islands like El Hierro, La Palma or La Gomera may only see a few hundred thousand visitors each year — and this isn't taking into consideration the drop in visitors in 2020 the islands will experience because of the coronavirus pandemic.
The Canary Islands, in general, have seen much less tourism this year, but if you get off the traditional tourist track and visit islands that aren't Gran Canaria and Tenerife, or head for different areas around the island that aren't the main resort areas, you'll encounter fewer visitors and crowds — and maybe even a deserted beach or two.
Remember, many Spanish people live on the Canary Islands and it's easy to enjoy Canarian food, culture and more by simply staying or visiting more local neighborhoods on each island. The capitals of each island certainly aren't off-the-beaten-path but are excellent places to learn more about what the islands are really like, escape the tourists and get to know more about the local culture.
Related: Which Canary Island should you visit for your socially distanced vacation?
6. They're really close to Spain's mainland
Although the Canary Islands belong to Spain, they're actually located closer to Africa. It takes almost three hours to fly from Spain's capital city Madrid to the islands.
Despite the length of the flight, though, it's pretty affordable to get there.
7. They're always hot
One of the biggest calls of the Canary Islands is the weather. You can expect year-round sunshine and warm temperatures. There are few places in Europe you can suntan on the beach in January, which is part of the Canary Islands' intrigue.
However, beware that winter evenings can get chilly. And, the islands are often windy, too. Pack layers and a jacket or jumper for chilly winter evenings. If you plan to hike, especially the Teide volcano on Teide, layers are also a must, as it gets colder the higher you go — you may even see snow towards the top of Teide.
8. There's nothing cultural to do
The capitals of islands like Tenerife (Santa Cruz) and Gran Canaria (Las Palmas) have a variety of historical monuments and museums to explore. Lanzarote is known for its volcanic wineries and art from the famous artist/architect/sculptor César Manrique. While festivals and local celebrations may be temporarily suspended due to coronavirus restrictions, many villages, towns and cities on each island hold events. Some of the most exciting are the Carnival celebrations that occur in February of each year.
While it's true that many visitors prefer to enjoy the year-round sunshine the Canaries offer, if you would rather spend a day at a museum, shopping or checking out architectural or artistic wonders, you can.
And don't forget that there are numerous hiking, cycling and rock climbing options on each island, as well as water sports like diving, surfing and beyond.
9. It's all volcanic rock
The Canary Islands were formed by volcanoes. So yes, you will see craters, black sand beaches and even volcanoes themselves.
But you can also explore many other unique landscapes on the islands. Other special natural spots to visit are:
Garajonay National Park's verdant laurel tree forests on La Gomera.
The green hills of Barranco de los Hombres on La Palma.
Masca Valley's terraced mountaintop villages on Tenerife.
Gran Canaria's rolling sand dunes.
16 different miradores astronómicos (stargazing spots) on La Palma.
Bottom line
Yes, the Canaries can be tacky and touristy and have black sand beaches and volcanoes. But the islands can also be authentic, beautiful and green, with white-sand beaches, forests and mountains and unique local customs, celebrations and cuisine.
Planning the perfect Canary Islands vacation for you is easy by deciding exactly what type of getaway you want and doing a bit of research to perfectly organize it. So don't let these common misconceptions guide you away from these sunny Spanish islands — instead, find a way to have your ideal vacation there.
Featured photo courtesy of Artur Debat/Getty
SPONSORED: With states reopening, enjoying a meal from a restaurant no longer just means curbside pickup.
And when you do spend on dining, you should use a credit card that will maximize your rewards and potentially even score special discounts. Thanks to temporary card bonuses and changes due to coronavirus, you may even be able to score a meal at your favorite restaurant for free. 
These are the best credit cards for dining out, taking out, and ordering in to maximize every meal purchase.
—
Editorial Disclaimer: Opinions expressed here are the author's alone, not those of any bank, credit card issuer, airlines or hotel chain, and have not been reviewed, approved or otherwise endorsed by any of these entities.
Source: Read Full Article