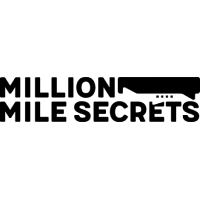 Hilton used to be low on the loyalty program totem pole for me. Until I did some analysis for myself and realized how elite Hilton Honors actually is — as long as you follow a series of tricks. There are a number of "secrets" that can help you get outsized value from the program.
From the ridiculous offerings of the best Hilton credit cards (currently at their highest ever bonuses, by the way), to breaking a multi-night hotel stay into as many reservations as possible to coronavirus-related program enhancements, take a look at the below tips to see how to save money and travel better — at the same time.
Hilton Honors tips, tricks and secrets
1) Get free breakfast — without elite status!
A number of Hilton hotels are very generous with their breakfast policies. You need no elite status at all to receive a benefit that other hotels may require you to stay 50+ nights! Here are the Hilton hotel brands that offer complimentary breakfast to all guests:
Canopy
Embassy Suites
Hampton Inn
Home2 Suites
Homewood Suites
Tru
As a note, you can receive free breakfast across all Hilton hotels when you attain Gold elite status. You can earn this by completing 20 stays or 40 nights — or simply by holding one of the following cards:
Hilton Honors American Express Surpass® Card
The Platinum Card® from American Express
The Business Platinum Card® from American Express
Read our full post on Hilton free breakfast rules for more details.
Load Error
2) Fifth night free on award stays
There are a few hotel chains that offer free nights when you book a certain number of award nights in a single reservation. Hilton is one of those chains.
You'll receive the fifth night free on award stays of five nights or more booked into a standard room. This benefit is only available for those with some form of Hilton elite status (even the lowest tier). You can earn Hilton status simply by holding a Hilton credit card.
You can use this benefit as many times as you like. The only restriction is that you're capped at four free nights per reservation. In other words, you can book 20 award nights to get four free nights — booking 25 nights will not gain you another free night. Book a paid night in between your extended award stay and you'll reset the cap.
The vast majority of top-tier Hilton hotels cost no more than 95,000 points per night. So booking one of these rooms with the fifth night free will save you 95,000 points! This is not a rebate — the discount is immediately applied before checkout. Booking in five-night increments effectively increases the value of your Hilton points by 25%.
3) Get the highest elite status with just a credit card
Hilton is the only hotel chain that allows you to attain its most prestigious elite status simply by holding a credit card. You don't have to stay a single night to get it or spend a dollar on the card. By holding the Hilton Honors American Express Aspire Card, you'll receive automatic Diamond elite status.
Hilton Diamond status comes with the following benefits:
Complimentary breakfast at all hotels
100% bonus Hilton points during stays (20 total points per dollar at most hotels)
Free upgrade into a one-bedroom suite, if available
Free premium Wi-Fi
Executive lounge access
48-hour room guarantee
Everything from the Member and Silver tiers
Without the Amex Hilton Aspire, you'd have to complete 30 stays or stay 60 nights at a Hilton property in a year!
The information for the Amex Hilton Aspire has been collected independently by Million Mile Secrets. The card details on this page have not been reviewed or provided by the card issuer.
4) Buy Hilton points on sale to reserve your paid stay for less
Whenever you're contemplating buying miles and points, doing some quick math is the first order of business. You've got to compare the amount of money you'll spend to the value you'll get when you use them.
Hilton's normal price for points is 1 cent each. That's expensive. We estimate the average Hilton points value to be half that — 0.5 cents each. Fortunately, Hilton seems to offer point sales every other month where you're able to buy Hilton points for 0.5 cents each!
Buying points at .5 cents apiece can lead to some massive discounts on a stay you otherwise would have paid cash for (this is assuming you simply can't earn Hilton points a cheaper way). For example, the Waldorf Astoria Park City costs $2,000+ per night after taxes and fees in Feb. 2021. But you can get the same room for just 63,000 Hilton points! If you were to buy points at 0.5 cents each, you'd spend $315 for a night at this hotel. That's a savings of $1,685 per night!
You can also choose to pay with a mix of cash and points. By doing this, you may be able to find that Hilton points are worth as much as 1 cent each — therefore giving you a 50% discount on your stay!
This strategy works best for pricey stays at luxury hotels. but can sometimes be applied to lower-end and mid-tier brands when cash prices are high.
Read our guide to buying Hilton points for a full explanation of when you should and shouldn't buy Hilton points.
5) Hilton has the best hotel credit card on the market
I'm not just saying this — the Hilton Honors American Express Aspire Card might be the best credit card in existence.
It comes with so many valuable benefits that it seems unlikely the card will remain untouched by Amex. It's too good to last. Yes, the card comes with 150,000 Hilton points after spending $4,000 within the first three months of account opening. But the ongoing perks are what make the product ridiculous. Here's what you can expect with the card:
Up to 14 Hilton points per dollar on eligible purchases at hotels and resorts in the Hilton portfolio
Up to $250 annual airline fee credit (reimbursed every calendar year)
Up to $250 Hilton resort credit after each account anniversary
Priority Pass membership (worth at least $429 per year)
Annual weekend night certificate which you can use at just about any Hilton hotel, potentially worth $1,000+. You'll get this credit immediately upon opening the card, and after every account anniversary
Another weekend night certificate each calendar year you spend $60,000+ in eligible purchases on your card
Hilton Diamond elite status (as discussed above)
Terms Apply (see rates and fees)
This card has a $450 annual fee (see rates and fees), but with marginal effort you can save a ton more than that each year — especially if you're a globetrotter. If you can use the airline credit and resort credit, you're already $50 ahead, and that doesn't even take into consideration the free weekend night certificate. For example, I plan to use my certificate at the Waldorf Maldives Ithaafushi (if I can get there before 2023!). Rooms here cost $2,000+ a night. Applying for the card just to save $1,550 in the Maldives is worth it to me!
6) Break up your paid stays as much as possible
Very often, Hilton will run promotions that reward you bonus points for every paid stay you complete. The latest promotion offers 2,000 bonus points per stay, and 5,000 bonus points every five nights, through May 2, 2021.
If you can help it, break up your stays into as many nights as possible to earn many more points. Before you do this, a word of caution: You cannot book more than one stay at the same hotel during consecutive nights. Even if you have multiple reservations, Hilton will count that as a single stay.
Here's an example of maximizing a promotion like this:
You and a travel buddy are staying four nights at a hotel
You each book alternating nights
You'll have earned a cumulative 8,000 points instead of just 2,000 points for one stay
If you're alone, you may be able to book alternating nights at nearby Hilton hotels and rack up the points by yourself. However, sometimes terms specify that consecutive nights in the same city will qualify as a single stay.
This might sound like a total pain, but earning miles and points is much of the fun of traveling. Some of us enjoy doing stuff like that! It's all about the hunt.
7) Share points with anyone for free
For no fee, you can share up to 500,000 Hilton points with up to 10 friends and family members each year. This is extremely helpful if you have a travel buddy, as you can quickly accrue Hilton points from Hilton credit card welcome bonuses and pool them in the same account for a glitzy five-star getaway.
For example, the Hilton Honors American Express Surpass® Card currently comes with:
150,000 bonus Hilton points after spending $2,000 on purchases within the first three months of account opening
$150 statement credit after your first purchase within the first three months
The card has a $95 annual fee (see rates and fees).
If you and a friend both earned the bonus on that card, you could pool 300,000 points instantly! You'd have thousands and thousands of hotels to choose from!
8) Free night certificates are better — for a limited time
If you've got a Hilton credit card with an annual fee, you've got the opportunity to earn weekend night certificates after meeting various requirements. These certificates are good for a complimentary night on Friday, Saturday, or Sunday. However, any weekend night certs you earn in 2021 can be used for any night of the week. That's a big deal!
On top of that, you'll have until Dec. 31, 2022 to use certificates issued in 2021. They usually expire after 12 months, so this is another dramatic improvement.
You can earn the free weekend night certificates from the following cards:
Hilton Honors American Express Aspire Card
The Hilton Honors American Express Business Card
Hilton Honors American Express Surpass® Card
9) Bonus points and statement credits — for a limited time
Through December 2021, you'll earn statement credits with each Hilton credit card. You've also got the opportunity to earn bonus points after spending a certain amount. Here's what's currently available:
Hilton Honors American Express Card

up to $5 rebate at U.S. restaurants each month ($55 in possible rebates)

Hilton Honors American Express Surpass® Card

up to $10 rebate at U.S. restaurants each month ($110 in possible rebates)
The Hilton Honors American Express Business Card

up to $10 rebate for U.S. wireless spending each month ($110 in possible rebates)
Hilton Honors American Express Aspire Card

up to $20 rebate for U.S. restaurants each month ($220 in possible rebates)

All cards also come with an Amex Offer of 10,000 bonus Hilton points after each $5,000 you spend. You can earn up to 100,000 bonus points with this offer.

Bottom line

By knowing all the pertinent Hilton tricks, you can stretch your points, get free breakfast, earn tons of bonus rewards, receive upgrades to suites, and much more!

Let us know if you have any Hilton tips and secrets that should be on this list! And subscribe to our newsletter for more posts like this.

For rates and fees of the Hilton Aspire card, click here.

For rates and fees of the Hilton Surpass card, click here.

Hilton Honors American Express Surpass® Card

Hilton Honors American Express Surpass® Card

Earn 150,000 Hilton Honors Bonus Points with the Hilton Honors American Express Surpass® Card after you use your new Card to make $2,000 in eligible purchases within the first 3 months of Card Membership.

Plus, earn a $150 statement credit after your first purchase on the Hilton Surpass Card within your first 3 months.

Earn a Weekend Night Reward from Hilton Honors after you spend $15,000 on purchases on your Card in a calendar year.

Earn 12X Hilton Honors Bonus Points for each dollar of eligible purchases charged on your Card directly with a hotel or resort within the Hilton portfolio.

Earn 6X Hilton Honors Bonus Points for each dollar of eligible purchases on your Card at U.S. restaurants, U.S. supermarkets, and U.S. gas stations.

Earn 3X Hilton Honors Bonus Points for all other eligible purchases on your Card.

Spend $40,000 on eligible purchases on your Card in a calendar year and you can earn Hilton Honors Diamond status through the end of the next calendar year.

$95 annual fee.

Terms Apply.

See Rates & Fees

Intro APR on purchases

N/A

Regular APR

15.74%-24.74% Variable

Annual Fee

$95

Balance Transfer Fee

N/A

MORE INFO

Source: Read Full Article