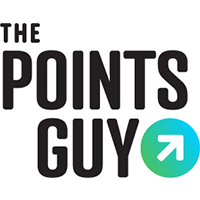 Alaska Airlines is doubling down on its Seattle roots with its latest aircraft delivery.
The carrier took delivery of its first Boeing 737 MAX on Sunday, a move that follows a late 2020 announcement that it would restructure its overall fleet plan, boosting the number of MAXes the carrier would receive to 68.
The new 737 MAX 9, registered N913AK, flew from Boeing's delivery center in Seattle to the airline's hangar in Sea-Tac international airport, on a 53-minute flight, with some of Alaska's top leadership onboard.
Want more airline-specific news? Sign up for TPG's free new biweekly Aviation newsletter!
"This plane is a significant part of our future. We believe in it, we believe in Boeing and we believe in our employees who will spend the next five weeks in training to ensure we're ready to safely fly our guests," said Alaska Airlines president Ben Minicucci.
Sunday's delivery marks a new chapter for Alaska, as it begins to phase out the bulk of its legacy Airbus fleet in favor of brand-new MAXes, as it returns to a mostly Boeing 737 fleet.
The carrier plans to receive 68 new Boeing 737 MAX 9 aircraft in the next four years, with options for an additional 52 planes. Alaska will also lease 13 MAX 9s in exchange for 10 Airbus A320s.
Alaska's confidence in the 737 MAX is a big boost for Boeing, which maintains presence in the Pacific Northwest — including the MAX assembly line in Renton. The beleaguered jet was grounded for more than 20 months following two fatal crashes in Indonesia in late 2018 and Ethiopia in March 2019, taking a combined 346 lives.
The plane was ungrounded by the Federal Aviation Administration in November, and American Airlines became the first domestic carrier to return the plane to the skies on Dec. 29, 2020.
As part of the recertification order, airlines must perform a software update to the flight control system, and pilots must undergo a comprehensive, eight-hour retraining regimen before flying the MAX.
Despite several other global authorities recertifying the MAX, some critics remain. Ed Pierson, a former senior manager for the Boeing 737 program, has reported that further investigation into electrical and product quality issues is needed before the plane returns to service.
Alaska's first MAX is scheduled to enter service on March 1 with daily roundtrip flights between Seattle and San Diego, and Seattle and Los Angeles. The airline is then expected to take delivery of its second 737 MAX 9 later that month.
Featured photo courtesy of Alaska Airlines
SPONSORED: With states reopening, enjoying a meal from a restaurant no longer just means curbside pickup.
And when you do spend on dining, you should use a credit card that will maximize your rewards and potentially even score special discounts. Thanks to temporary card bonuses and changes due to coronavirus, you may even be able to score a meal at your favorite restaurant for free. 
These are the best credit cards for dining out, taking out, and ordering in to maximize every meal purchase.
—
Editorial Disclaimer: Opinions expressed here are the author's alone, not those of any bank, credit card issuer, airlines or hotel chain, and have not been reviewed, approved or otherwise endorsed by any of these entities.
Source: Read Full Article