Japan fully reopened its borders to international tourism on Oct. 11, two and a half years after the pandemic shut down most leisure travel to the country. While on a preopening tour of the country with small-group tour operator Alexander + Roberts, tours editor Nicole Edenedo spoke via Zoom with A+R's president, Scott Avera, about what's next for the company in Japan.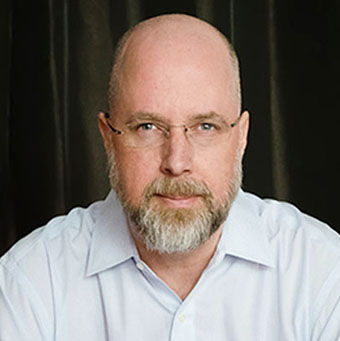 Q: What has demand been like for Japan ahead of the Oct. 11 opening, and what do you anticipate demand will be like after reopening?
A: There's a lot of demand. There's a lot of people out there quoting, checking out airfare, things like that. We've seen a nice spike in that since they announced the Oct. 11 reopening. Our 2023 bookings for Japan are currently at 98% of our 2019 level, which was a great year in Japan, and 57% of those bookings in 2023 are new business. I expect those booking numbers to spike in the next two weeks.  
Q: Was there any hesitation among guests who have Japan tours booked with A+R about going to Japan while some restrictions were still in place?
A: Japan's staggered reopening was a little bit different than many other destinations. Some countries just dropped their restrictions; Japan went through it in a bit of a staged reopening process. That caused a bit of confusion for some people. I think there was a little bit of a communication issue with Japan about the opening and whether you had to be fully guided or not. That went back and forth. At one point, we called customers and told them one thing, and then Japan rescinded it, so we went back and told them something else. We had a few who were booked for 2022, and then when things weren't really clear, they moved out to 2023. Some decided, "I think I'd rather wait until things are a little more fully open." They understood that it's a difficult situation, but they really wanted to travel. So we made it work. 
Q: Some people might still be unsure about travel to Japan, maybe because of the complications that came with traveling during the pandemic, even though those restrictions are now a thing of the past. Do you think hesitation will eventually wear off, even beyond those who already have trips booked and have postponed them?
A: One thing that we've seen across the board, not just with Japan but around the world, is those bucket-list destinations that people have always had — that's what they're booking. They're booking those East African safaris, those Japan trips, things like Patagonia, Egypt, places that people have always wanted to go to. So I don't think there's much hesitation with Japan's reopening. After Oct. 11, things are very clear: It's open. There is no visa restriction. No need for fully guided tours or all of those other things. … I think the floodgates are going to open up quite quickly.
Q: Is there anything that's new or has changed about Alexander + Roberts' tours as a result of the pandemic?
A: We did retool a little bit, like everyone else. There are some places, some restaurants that we know and love that haven't reopened since the pandemic. Small changes to transfers, things like that. But that's the case around the world and for everybody. We have a $500 discount going on right now for all of our small-group and privately guided trips around the world, so that combined with this reopening happening I think will go a long way to just filling up the first quarter really quickly.
Q: How has Alexander + Roberts as a company grown and changed during the pandemic?
A: One of the things that we found during the pandemic is we had a lot of our partners reaching out to us saying, "We really need to do more small-group and privately guided tours because when we come out of this pandemic, we really think your approach to small groups — with never more than 16 guests and privately guided — is going to be what people are looking for." We've had a lot more partners within the U.S. reach out to us and say, "How do we get together? How do we do more with you?" And that's been really nice to see. 
Source: Read Full Article