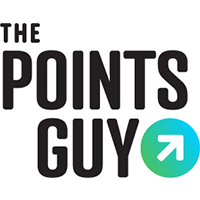 American Airlines is starting the year by putting two of its newest long-haul routes on sale.
The Fort Worth-based carrier confirmed to TPG that the new service from New York-JFK to both Athens (ATH) and Tel Aviv (TLV) would be available for sale beginning on Jan. 25.
On May 6, 2021, American will takeoff to Tel Aviv, marking the carrier's return to Israel since it last operated a nonstop flight there in 2016, from Philadelphia (PHL). The once-daily flight will operate year-round and will set the stage for the carrier's other new Tel Aviv route from Dallas/Fort Worth (DFW), which was postponed until Oct. 31, 2021.
Want more airline-specific news? Sign up for TPG's free new biweekly Aviation newsletter!
Roughly a month later, on June 2, American will start flying a seasonal daily flight to Athens that will operate through Oct. 30.
Both new long-haul JFK flights will be operated by a Boeing 777-200, featuring 37 seats in fully flat biz, 24 premium economy recliners, 66 extra-legroom Main Cabin Extra seats and 146 standard coach seats. Wi-Fi and seat-back entertainment will be available on all flights as well.
Tel Aviv flights will feature Kosher wines, in addition to Kosher meals available for preorder.
The new JFK flying is part of American's recently approved Northeast-focused alliance with JetBlue. The tie-up, announced last summer, is a milestone for the two carriers, who last partnered in 2014.
As part of the alliance, both American and JetBlue promised to boost connectivity in the region, with a focus on Boston and New York. JetBlue will provide much of the domestic connectivity to American's international routes from the area.
Additionally, flyers will have access to reciprocal mileage earning and redemption benefits, though those details haven't been finalized yet. The two carriers are also working to offer status benefits for elites, regardless of which airline they fly.
Video: Why Spirit Airlines is falling behind (CNBC)
There's a lot of room to keep growing in streaming business: Roku CEO

CNBC


Real estate mogul Barry Sternlicht on what the SPAC market might look like in 2021

CNBC


Traders' top picks for the Biden presidency

CNBC


Teeter: Stocks have come a long way since November, and maybe it's time to take a pause

CNBC


How Range Rover went from off-road beast to status SUV

CNBC


United Airlines CEO Scott Kirby on 2021 demand: 'We have real confidence in the long-term'

CNBC


Some cities and states are facing extremely limited vaccine supply shortages

CNBC


How to invest even when you don't know the first thing about investing

CNBC


Weekly jobless claims total 900,000, vs 925,000 estimate

CNBC


Lagarde: ECB 'stands ready' to adjust instruments as necessary

CNBC


Overall ECB growth outlook is prudent, economist says

CNBC


Unlikely to see similar shift in European yield curve as in the U.S., strategist says

CNBC


Bet on these record-breaking stocks to continue to rally, traders say

CNBC


Guggenheim CIO expects Bitcoin to drop to the 20,000 level

CNBC


How crypto regulation may fare under the Biden administration

CNBC


U.S. must ramp up Covid vaccine delivery, says Biden task force member Dr. Celine Gounder

CNBC


There's a lot of room to keep growing in streaming business: Roku CEO
Anthony Wood, CEO of Roku, joins


CNBC



Real estate mogul Barry Sternlicht on what the SPAC market might look like in 2021
Real estate mogul Barry Sternlicht announced his third special purpose acquisition company: Jaws Mustang Acquisition. This SPAC joins the ranks of well over 200 SPACs that have gone to market in the last year. Sternlicht joined


CNBC



Traders' top picks for the Biden presidency
Ari Wald of Oppenheimer and Gina Sanchez of Chantico Global and Lido Advisors share their top trades for the next four years with CNBC's Seema Mody.


CNBC

Tel Aviv flying has been a bright spot for one of American's largest competitors, United. The Chicago-based carrier launched a new Israel nonstop from Chicago earlier in the pandemic, and now offers multiple weekly flights from its hubs in Newark (EWR), Chicago (ORD), San Francisco (SFO) and Washington/Dulles (IAD).
In this week's schedule update, Delta added a second daily flight from JFK to Tel Aviv for the summer season. The new frequency will be flown by the carrier's Airbus A330-900neo, sporting fully enclosed Delta One Suites and a premium economy cabin.
As such, American will face stiff competition to Israel, though it's new partnership with JetBlue should help bolster its position in the market.
For now, Israel remains closed to foreigners, but Prime Minister Benjamin Netanyahu has hinted that the country could open up by the late-March Passover holidays depending on vaccine rollout.
More: Israel: The tiny nation with a rapidly growing airline route map
Flights to Athens, on the other hand, will likely be popular among those looking for Greece vacations.
In Summer 2021, Delta is slated to fly two daily nonstop JFK to Athens flights, while Emirates and United will each fly once daily from Newark, according to Cirium schedules. Of course, timetables could  change depending on vaccine rollout and worldwide COVID-19 case counts.
For its part, American flew once-daily seasonal service to Athens from Chicago (ORD) and Philadelphia (PHL) before the pandemic, and it remains to be seen if either of those will return, in addition to the new JFK flight, as demand recovers.
Schedules for the JFK-TLV flight will be available soon, and the JFK-ATH flight details are as follows, subject to government approval: 
JFK – ATH 4:20 p.m. — 8:50 a.m. +1 day
ATH – JFK 11 a.m. – 3:05 p.m.
Featured photo by FG/Bauer-Griffin/GC Images
SPONSORED: With states reopening, enjoying a meal from a restaurant no longer just means curbside pickup.
And when you do spend on dining, you should use a credit card that will maximize your rewards and potentially even score special discounts. Thanks to temporary card bonuses and changes due to coronavirus, you may even be able to score a meal at your favorite restaurant for free. 
These are the best credit cards for dining out, taking out, and ordering in to maximize every meal purchase.
—
Editorial Disclaimer: Opinions expressed here are the author's alone, not those of any bank, credit card issuer, airlines or hotel chain, and have not been reviewed, approved or otherwise endorsed by any of these entities.
Source: Read Full Article