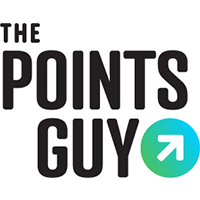 Load Error
You'll soon be able to have a drink on a cruise ship mixed by a human-shaped robot bartender.
MSC Cruises on Thursday announced that its next new vessel, MSC Virtuosa, will have what it's calling the "first-ever humanoid, robotic bartender at sea."
To be called Rob (that's short for robot, of course), the never-tiring drink slinger will preside over a futuristic lounge called the MSC Starship Club.
For more cruise news, reviews and tips, sign up for TPG's new cruise newsletter.
Just to be clear, while Rob will have a humanoid shape, you shouldn't expect anything as sophisticated as the Michael Sheen robot bartender character in the 2016 film "Passengers."
But MSC Cruises does say Rob will be able to speak eight languages (English, Italian, Spanish, French, German, Brazilian Portuguese, Chinese and Japanese) and have "a clear personality that evolves with the surrounding setting and atmosphere."
Related: How to plan a cruise with points and miles
Rob will use his LED face "to convey emotion so guests can enjoy his performance while sipping their cocktails," MSC Cruises said in its announcement.
MSC Cruises isn't the first line to add a robot bartender to a cruise ship, of course. Royal Caribbean is famous for the Bionic Bars on several of its ships that have robot bartenders.
Related: The ultimate guide to MSC Cruises
But the "robots" in Royal Caribbean's Bionic Bars are not humanoid. They're just mechanical arms that are programmed to make drinks to order.
The first Bionic Bar debuted in 2014 on Royal Caribbean's Quantum of the Seas, and they have since been added to four more ships: Anthem of the Seas, Harmony of the Seas, Symphony of the Seas and Ovation of the Seas.
The MSC Starship Club where Rob will be based will be inspired by MSC Cruises' vision of the spaceship of the future, the line said. It'll have a futuristic atmosphere with 3D holograms, an immersive digital art wall and a 12-seat digital interactive table.
The latter will give passengers "the opportunity to explore space with their own personalized galactic tour," MSC Cruises said.
While mixing and serving drinks, Rob will engage with and speak with passengers, the line added.
Rob's first day on the job will be April 16, 2021 — the day MSC Virtuosa debuts. Or, at least, that's the plan. With the current coronavirus-related shutdown of most cruising around the world, Rob's true start date may be a bit up in the air.
Related: The 9 most anticipated new cruise ships of 2021
MSC Cruises said it took the company nearly six years of work with leading robotics and automation experts to develop Rob and his spacey surroundings.
MSC Virtuosa is scheduled to sail in the Mediterranean briefly when it first debuts in April, with a series of three-, four- and five-night voyages. It'll then redeploy to Northern Europe for the summer of 2021 for a range of itineraries to the Norwegian fjords and Baltic capital cities.
Planning a cruise? Start with these stories:
The 5 most desirable cabin locations on any cruise ship
The 8 worst cabin locations on any cruise ship
A quick guide to the most popular cruise lines
21 tips and tricks that will make your cruise go smoothly
15 ways cruisers waste money
12 best cruises for people who never want to grow up
What to pack for your first cruise
Featured image courtesy of MSC Cruises.
SPONSORED: With states reopening, enjoying a meal from a restaurant no longer just means curbside pickup.
And when you do spend on dining, you should use a credit card that will maximize your rewards and potentially even score special discounts. Thanks to temporary card bonuses and changes due to coronavirus, you may even be able to score a meal at your favorite restaurant for free. 
These are the best credit cards for dining out, taking out, and ordering in to maximize every meal purchase.
—
Editorial Disclaimer: Opinions expressed here are the author's alone, not those of any bank, credit card issuer, airlines or hotel chain, and have not been reviewed, approved or otherwise endorsed by any of these entities.
Source: Read Full Article