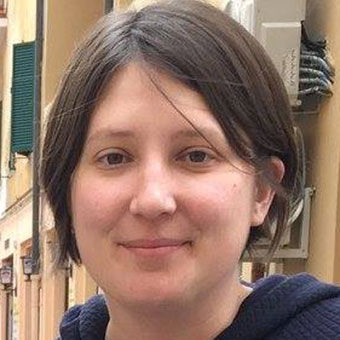 The inherent flaws in the way travel advisors have traditionally been paid became abundantly clear in the early days of the pandemic. Most relied on commission, and that commission was only paid at the time of, or after, the client traveled.
As the pandemic dragged on, advisors were left to rebook (and rebook and rebook) clients' travel plans without any promise of compensation in the near future.
The pandemic aside, the typical commission compensation payment schedule for advisors was a barrier to entering the profession. New advisors had to find clients, book their travel and then wait, often a year or longer from when they made the booking, to be paid.
As the independent contractor model (versus salaried agent employee) proliferated, the inherent flaws in the system became even more apparent, and even more of an issue. Who can afford to work for a period with no compensation?
There have been moves to fix the problem.
Several surveys have shown that the majority of travel advisors now charge fees. How, exactly, they charge those fees varies significantly, and advisors have introduced everything from a one-time flat fee to subscription models. ASTA in 2022 officially endorsed the charging of fees.
There have also been calls to suppliers to introduce early-commission payment programs, and some have begun to do so, either in plans that are open to all advisors or only within agreements with specific consortia. Some pay on a rolling basis as payments are received from clients, which helps newer agents manage their cash flow and make money faster.
The sticking point around early payment often centers on what happens if a client cancels a trip and commissions need to be returned to the supplier.
But now, ASTA has rewarded those suppliers who can prove they pay commissions in a timely manner by unveiling a list of suppliers that essentially pay commission within 30 days of a client making their final payment.
The inaugural list named about two dozen suppliers. Any time a supplier can prove their terms and conditions allow for timely payment to advisors, they'll be added to the list, ASTA CEO Zane Kerby said.
More are expected to join this honor roll. Indeed, ASTA said some suppliers are so close to the requirements that just a slight tweak to their procedures would qualify them. And if all of them made those tweaks, the Society said, the list would likely double.
ASTA has positioned its list as providing public recognition of suppliers who value advisors. While some categories have been excluded from the list, like hotel and car rental companies that typically don't require prepayment or deposit for travel services, the absence of companies that could qualify speaks just as loudly as the recognition of listed companies.
Kerby did acknowledge that there are a number of travel advisor-friendly suppliers that aren't on the list, and ASTA is considering ways to be more inclusive in the future. The list, and the requirements for inclusion, will be reviewed in the coming months.
But, the hope is that, "over time and in short order, this could change some hearts and minds," Kerby said.
Key to the approach is ASTA itself.
It's not an initiative from a single advisor, agency or consortium. It's the embodiment of the travel advisor community taking a stand and encouraging agent-friendly practices. 
Source: Read Full Article