Australia-based Aurora Expeditions subsidiary Pacific Travel Partners acquired the guest list, customer prospect list and intellectual property of the bankrupt Vantage Deluxe Travel. Hayley Peacock-Gower, Aurora Expeditions' chief marketing officer, spoke with cruise editor Andrea Zelinski about the company's plans to use its new assets to launch the Vantage Explorations brand, its growth ambitions in North America and its relationship with travel advisors.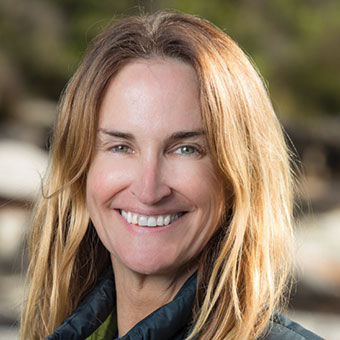 Q: What will Vantage Explorations offer?
A: The greatest opportunity that presents for us is to grow our customer base in North America and expand our offering. We're looking at introducing a new product across river and land and different things, so more on that soon. But the intention is to create a plethora of experiences for passengers.
Q: Where would these experiences be offered?
A: We are looking actually at all destinations, but we will be looking at Europe, the Caribbean, potentially land in Africa, potentially land opportunities and other opportunities in Canada. There will be global experiences on offer. We're just mapping that all out right now.
Q: Will Vantage Explorations have a cruise component?
A: We'll have oceangoing cruises, river and then land. So, three components. Within the oceangoing cruises, there obviously will be different styles — expedition, discovery — it will actually be a full suite of experiences, which is quite exciting.
Q: Will you build more ships for this?
A: We did not acquire or purchase the ships [that Vantage had on charter] as part of the Vantage deal. We have two ships, and we also have a third ship that is being built now, which was a part of our plan prior to the Vantage acquisition. We will have that ship ready in October 2025. We're just determining what destinations we will be taking that ship to in light of the Vantage acquisition. For the river and land pieces, we will be looking at new channel opportunities and all acquisitions.
Q: Guests who lost money in Vantage's collapse will be given credits that can be used toward 50% of an Aurora Expeditions cruise fare, although not all guests want an expedition. Will they be able to apply those credits to Vantage Explorations?
A: As per the settlement, guests have credits available to use for up to five years. That's quite a long time, which is great. Working on these new products and offerings that we're going to launch for Vantage Explorations, say early 2024 or sooner, there will be a vast range of experiences they can choose from. There will be something for everyone. That's the intention.
Q: Vantage Deluxe didn't work with travel agents. Will this new venture?
A: At this stage, we'll just be focusing on the direct passengers. Our first focus is really in passengers who have been impacted [by Vantage Deluxe Travel]. We just want to make sure they have a really good experience and look after them. In the future, as we expand our offering, we'll all see what we decide to do.
Q: But Aurora Expeditions works with advisors?
A: Yeah, absolutely. We really value our advisor partners, and they're a really important part to our business. The focus there is on Aurora Expeditions and the great expedition product that we have. 
Source: Read Full Article