Avanti Destinations, a wholesaler that offers custom-crafted independent vacations only through travel advisors, this month will launch its first packages in Australia, New Zealand and Fiji. News editor Johanna Jainchill spoke with Avanti CEO Paul Barry about the new region as well as Avanti's recently launched travel agent portal.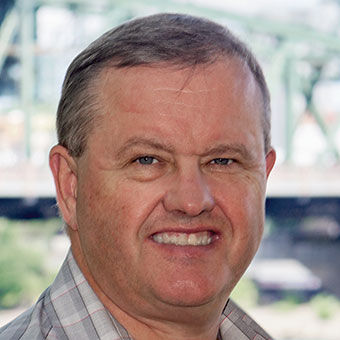 Q: You said travel advisors had asked for this region of the world. How have pandemic-era trends influenced this demand?
A: Travel advisors were actually asking for this region for years; we had planned on launching it in 2020, but the pandemic changed that. This region was the last to reopen, so that's why we are launching only now. The silver lining of the delay is that it gave us extra time to prepare the launch to include an even wider array of sightseeing tours, experiences and hotels.
Q: Did you tailor these itineraries in a similar way to what you offer in other regions?
A: Yes. In all our regions we offer a long menu of options that travel advisors can offer their clients to create just the kind of vacation that each client is looking for, to suit their specific interests — like active travel, culture, food and wine. The recommended itineraries include some of the best experiences and tours, and for each of these, advisors can select from many three-, four- and five-star properties — most of our hotels are four-star and above — according to the client's preferences. We usually offer a suggested Essentials itinerary, which includes what we consider the must-see destinations, then a longer Discovery itinerary that adds in destinations and experiences that we recommend for clients who want a longer, more in-depth vacation.
Q: In 2019, you launched a groups division. What has the response to that been like?
A: It's a Custom groups division; that is to say that we don't offer a preset itinerary and departure dates. These are group tours where an advisor contacts us asking for a specific kind of itinerary — for example, sports-related, or wine-related, or garden-focused — for a specific, predefined group of travelers who want to travel together. It is not an itinerary that is open to anyone else outside the group that is requesting the tour.
The Custom Groups business unit has been successful in operating hundreds of custom group tours. The interesting aspect about groups is that the most popular independent destinations are not the most popular group destinations. For individuals, it is Italy. So far, for Avanti groups, Dubai has just beaten out Italy.
Q: You just launched your new travel agent website in October 2021. What can advisors expect in terms of its technology and the booking process?
A: Our agent website has advanced functionality that, among other new features, allows travel advisors to create, save, price and share customized FIT vacations 24/7 in under five minutes. This enhancement speeds up and simplifies the quotation and booking process. The new site incorporates the accumulated destination and planning knowledge of our most experienced travel consultants and the massive amount of travel services we offer in all our destinations. It then uses artificial intelligence to create truly custom, inspirational itineraries or proposals in under a minute — tailored to the destinations; travel themes such as history, family, history, nature, food or romance; and hotel star rating that an advisor selects. Advisors can share these suggested themed itineraries with clients to get their feedback and make modifications. Once dates are selected, the trip can be priced in under one minute. It's fun, fast, interactive and intuitive. We are now finding that most of our regular agents start their planning using this tool and then enable us to collaboratively amend the itinerary. 
Source: Read Full Article