G Adventures has been working to ensure tourism benefits the communities where tourism is happening — not merely enhancing the lives of its guests. Senior editor Nicole Edenedo spoke with G Adventures chairman Bruce Poon Tip during the company's inaugural GX Summit in Peru about how the company is making community tourism its long-term mission in the destinations it serves.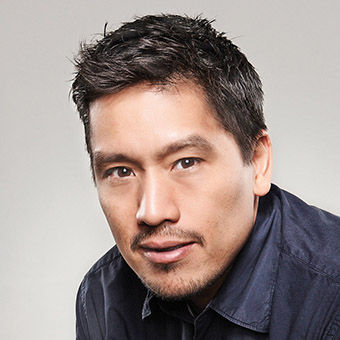 Q: What is community tourism?
A: For decades, tourism has been a one-way experience. It's about what the customer wants, what comfort levels they want and making them feel at home. But we believe tourism is a two-way conversation with local communities. When you have dialogue with local people, they're far more welcoming to travelers when they're part of the supply chain. Community tourism is about everybody. It's about a group of people coming together and sharing a sense of responsibility. It's a much more rewarding experience when you're giving back as you travel, and we work very hard to deliver that ability to do so. 
Q: What does community tourism look like overall, and what does that kind of travel entail?
A: When you come on our trips, you are coming together with a shared sense of responsibility to create transformation for not only you, but transformation for everyone who's delivering that experience for you. Community tourism is about poverty alleviation. Millions of people live in poverty, and when people are booking luxury holidays in those same countries, the business models of many companies are driving money right out of the country and back to their ships, or to their resorts, and none of that money stays in the country; local people don't benefit. So we're leaning more into the idea of people giving back when going on holiday and making travel more purposeful.
Q: Why has it been important for G Adventures to invest in community tourism in Peru, and how is the company delivering that experience for travelers and the communities it visits there?
A: I'm an entrepreneur first and foremost, and as a business, we're always striving to differentiate our product and constantly innovating. There are hundreds of companies that bring people to Peru and go to the Inca Trail and Machu Picchu. We wanted to create something that no one else had on the way to Machu Picchu. But we saw all these communities that were living in extreme poverty. And when extreme poverty intersects with tourism, that's G Adventures' sweet spot. So we started a dialogue with communities on how we could work together and make experiences for customers to visit. We started with lunch programs and quick stopovers, such as learning how to weave at the Ccaccaccollo Women's Weaving Co-op and learning about the history of the potato from Parque de la Papa, and then we go see Machu Picchu. We're engaging those communities and building and creating livelihoods for these communities. Suddenly, we had something that no one else had.
Q: What is the GX Summit, and how will this event promote community tourism?
A: The GX Summit is a celebration of innovation and of community tourism, bringing together business media, content creators, tour operators and donors. It's the first global summit on community tourism, and Peru was a natural extension for us. Peru has had a really tough tourism year: First coming out of Covid, and then political protests. It slowed tourism down. We wanted to bring GX to Peru to highlight tourism and bring people back here.
Source: Read Full Article