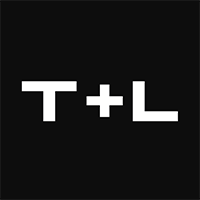 Cruising could make a solid comeback in 2022, according to new booking data shared by Carnival Cruises this week.
The cruise line reported in a fourth-quarter earnings call that bookings for the first half of 2022 were already set to outpace the number of bookings made for the first half of 2019, Travel Weekly reported on Monday.
"We are seeing good demand in all of the various cruise markets, whether it be Caribbean itineraries, Europe itineraries, there is good demand for Australia, world cruises, etc.," CFO David Bernstein said on the call. "It's broad-based and across all the brands."
Looking into next year, the cumulative advance bookings for the first half of 2022 are within range and even ahead of 2019's bookings for the same period. 
The bookings for 2022 were "robust" both before and after COVID-19 vaccines were approved for use, CEO Arnold Donald said on the call.
About 45% of passengers with canceled cruises had opted for future cruise credits (FCCs), as of Nov. 30. (The remainder had requested refunds.) Of those FCCs, only about 55% have already booked future credits. Bernstein said the cruise company expects "these FCCs to turn into bookings over the next six to 12 months." 
Over the course of the pandemic, Carnival has repeatedly extended its pause in operations. Last week, Carnival announced that the pause would extend well into the first half of this year, with some cruises cancelled as far ahead as September. 
The cruise company hopes that all its ships will be operational and back on the seas by the end of the year, including its newest ship, the Mardi Gras. The ship was originally scheduled to debut in Nov. 2020 but has had its inaugural voyage delayed until April 24. 
Cailey Rizzo is a contributing writer for Travel + Leisure, currently based in Brooklyn. You can find her on Twitter, Instagram, or at caileyrizzo.com.
Source: Read Full Article