ONBOARD THE SILVER NOVA — As we were seated for dinner on the first night of a four-day preview sailing aboard Silversea's newest, most ambitious vessel, Barbara Muckermann, the line's CEO, was pleased. Despite all the last-minute challenges common to any cruise ship launch, as she looked around the Marquee — a new-to-Silversea dining concept — the venue was bubbling.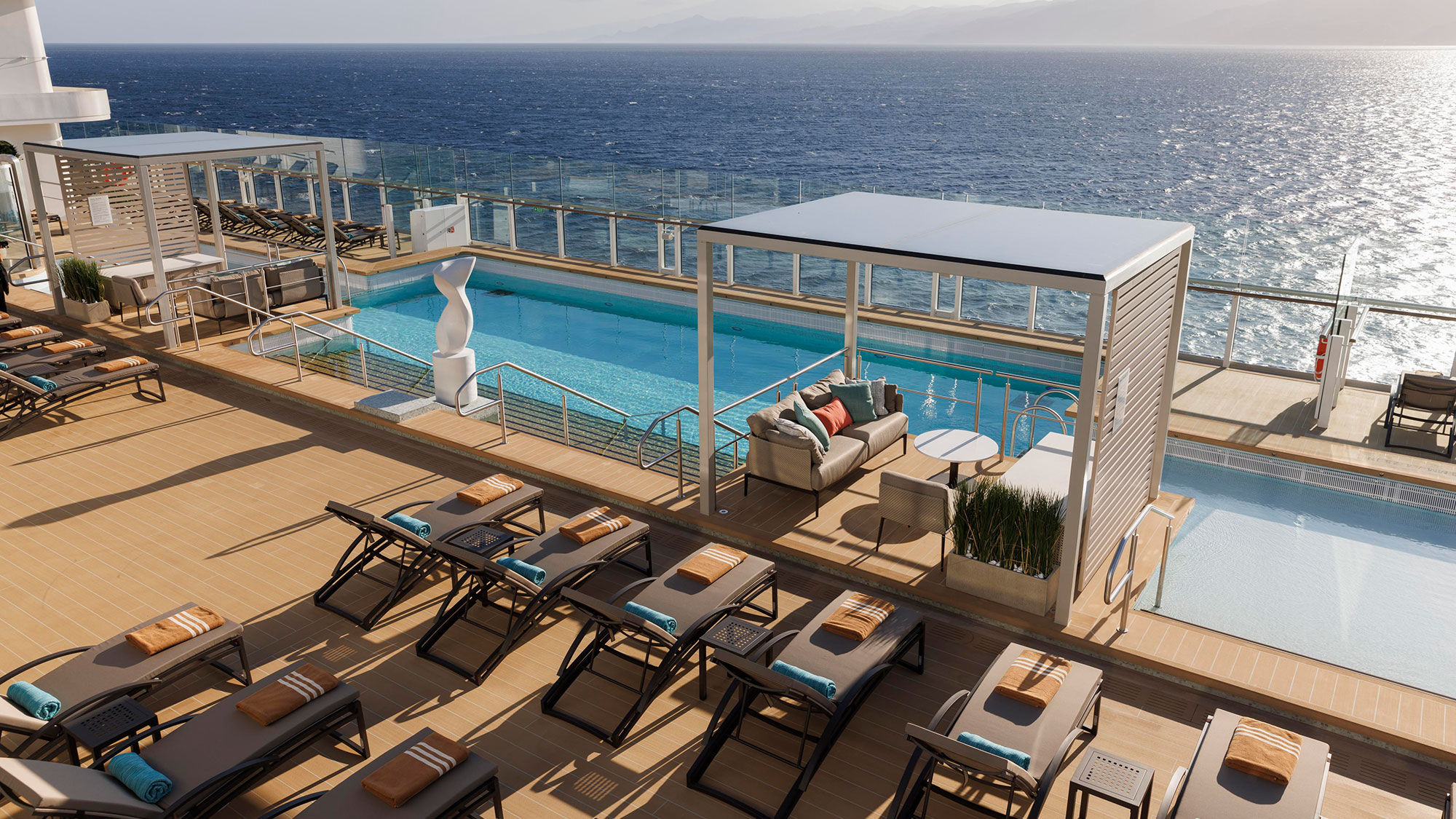 "We spent a lot of time working on this space, and I wasn't sure how it would play out," Muckermann said. "But look — it's filling up. People seem to be enjoying it."
The Marquee is just one of the many new or reimagined venues Silversea is introducing with the Silver Nova, which embarks on its maiden cruise today from Venice. Nova is also Silversea's first vessel powered by liquefied natural gas, or LNG, a fuel source that necessitated an increase in the size of the ship. Along with that came an increase in the passenger count — the Silver Nova sleeps 728 guests, while the fleet's formerly largest ship, Silver Spirit, holds 608.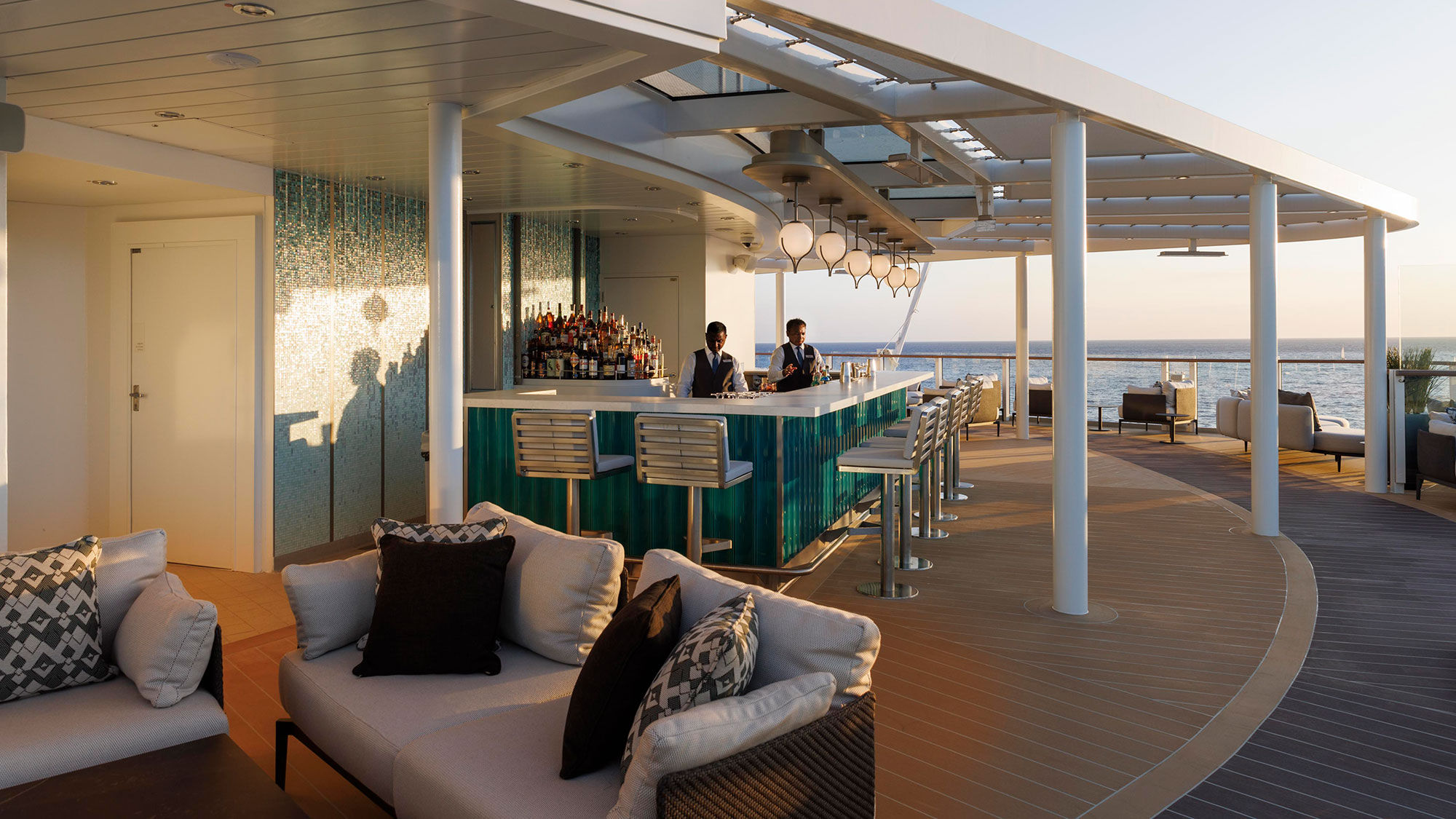 But while the Silver Nova will definitely feel bigger to Silversea's past guests, it is also more spacious. The ship has more space per passenger than any previous Silversea vessel and more than almost any cruise ship currently sailing.
Nowhere does that elbow room become more apparent than on the Silver Nova's top decks. Here, the walls are few, the deck chairs abundant and the views stretch in every direction from decks 10 and 11. The pool area is the standout feature that travel advisors aboard this "architectural preview" sailing have been raving about. Though somewhat smaller than the pools found on Silversea's most recent ships, it sits well off-center, close to the starboard side, with seating and walkways producing amphitheater-like setting. One deck up on the port side sits the whirlpool bath, perched at the precipice.
"The pool area just wows me," said Kenny Wang, an agent with Ft. Lauderdale-based Atlantis International Travel. "It's cinematic, the first real floating resort experience."
The Marquee is actually an evolution of two spaces Silversea regulars will be familiar with from previous ships: The Grill, which at night transforms into Hot Rocks, and Spaccanapoli, which serves Neapolitan-style pies. On the Silver Nova they're still up top but separate from the pool are and capped by an airy, two-story pergola that dapples the venue with shade. The results are sublime — from every table the views both port and starboard are almost unimpeded.
One other outdoor space worth mentioning is the Dusk Bar, which sits aft on Deck 10. This new venue for Silversea, loaded with unusual spirits, should offer surefire sunset selfies for guests starting with the very first sailaway.
The Silver Nova will sail the Mediterranean through early October, then swing through the Caribbean and circumnavigate South America on its way to Alaska for a full summer in 2024.
Source: Read Full Article