What I'm seeing is Europe, Europe, Europe. I see river cruises on the rise. I see people finally coming out of hibernation, because even though 2022 has been a good year, 2023 promises to be better.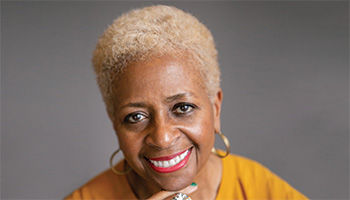 I'm getting a lot more higher-end. It's top-down selling. Everybody wants the suites, the top suites, and sometimes I'm having trouble finding them because they're going first. If they aren't available, they'll book what's available and wait-list for something bigger. I recently had a client, first time on Virgin Voyages, and he said, "You know, if the Massive Suites aren't available, book me the Brilliant Suite." When a Massive popped up a few weeks later, he was willing to double the amount he paid in order to have that on a four-night cruise. I'm seeing more and more of that. People are not only traveling but traveling well.
Cruises out of Florida flourish; if it doesn't flourish around the country, it certainly flourishes with Floridians. We're very happy to jump on ships — I know I am. I'm seeing a lot of last-minute bookings, but I really encourage people to book early because, again, things have sold out pretty quickly. We at Cruise Planners are doing a lot of advertising around that. There are a lot of good sales going on, and we're hoping that people jump on those. They stimulate business. People will say, for instance, "Oh, I've never been on Oceania. I'd like to do Oceania this time."
I've had some requests for expedition ships. Two couples just returned from the Galapagos, and everybody loved it. I'm getting some requests for Antarctica — I went this year with Atlas and have really talked it up a lot. Still, a lot of people are, like, "I don't like the cold." It's not for everyone. The Drake Shake [the often turbulent Drake Passage crossing] scares a lot of people. But if you want to see all the continents, you've got to step foot on it.
I sell about 30% to 40% land. Mexico, of course, became extremely popular during Covid, and that's still trending to be the biggest land seller for me. People are going to all parts of Mexico. And of course, the Caribbean is also solid, although the recent air hikes have been kind of pushing people away, especially flights to Jamaica from Florida.
I sell a lot of Portugal and Spain. And when people go over for a river cruise, they tend to stay for a land portion, as well. I'm meeting more and more suppliers who are providing good land arrangements. And there's a lot of interest in Dubai. I'm pretty much seeing that people are looking to go almost anywhere, though I haven't gotten a lot of interest in Asia or Australia yet because they stayed closed the longest.
Almost everywhere clients go, they want to do wine tours. That's something that I might cultivate more this year, though I'm not a wine connoisseur myself. I would love to meet some sommeliers who could lead groups, especially to little-known wine regions.
Europe is easy to sell because of how easy it is to get there and how welcoming it is once you arrive. I just had a great time in France. There'll be an underground tourism experience anywhere, across the world, that African Americans settled, and when I was in Paris, I did a Black experience tour. The guide was excellent, walking us through not just slavery but about Black life in France. It was wonderful. George Floyd actually has touched a lot of people across the world, not just here in the United States.
One thing that's changed for travel advisors is that the tenor and feeling within the travel advisor community is much more cooperative. Everybody wants to help everybody else — people are sharing ideas all over the place. There's just a boatload of knowledge. I see such a positive trend going forward, and I think we're going to be stronger, we're going to be better, and business is going to rise exponentially because of that.
I had set a goal for myself for 2022. I met that goal, and I'm thrilled, but more importantly, I've got 2023 really percolating. I'm already more than a quarter of a way there. 
Source: Read Full Article