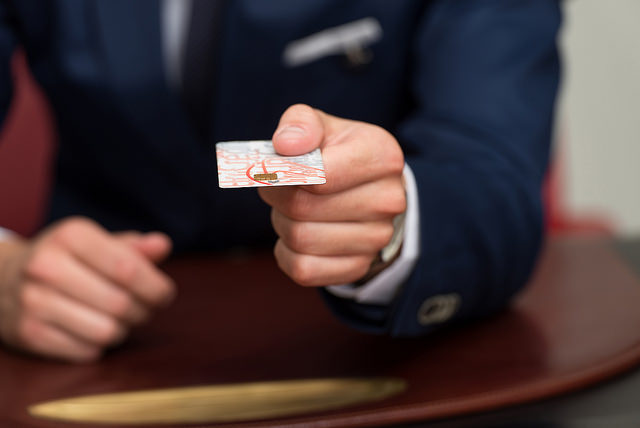 New Travel Horizons
Thanks to continual advances in technology, as well as the emergence of new trends and the impact of global changes, each year brings an evolution in the travel experience. The coming year (and decade for that matter) will be no different. In 2020 and beyond, the travel industry will continue to evolve in response to a variety of influences. With input from some leaders in the travel world, here's a look at changes and trends on the horizon for 2020 and beyond. (And don't miss some of the Best New Places to Go.)
Second Cities Taking Center Stage
With Venice charging day-trip visitors an entry fee and the Philippines temporarily closing the popular island of Boracay, overtourism has become an increasingly challenging problem in hot spots across the globe, and travelers are taking note, says Molly Fergus, vice president and general manager of TripSavvy. "Many travelers are changing their plans to combat overtourism," she says. "Data from Booking.com showed that 51% of travelers would go to a lesser-known destination similar to their first choice if it were better for the destination." She predicts this trend will shape travel in the year ahead, with people consciously booking trips to destinations where there are fewer crowds, shorter lines, and cheaper prices.
Meaningful Travel as an Antidote to Burnout
With stresses like workplace burnout becoming more prevalent and talked about, people are increasingly turning to travel as a solution, searching for opportunities to disconnect and completely immerse themselves in a destination, says Christian Wolters, managing director of North America for TourRadar. "In the past, we've seen travelers try to get to as many destinations as possible during their trip — hitting the main tourist areas and eagerly trying to check attractions, cities, even countries off their bucket lists in a short amount of time, leaving travelers feeling more exhausted instead of refreshed," Wolters says. "Now, we're seeing a real consumer shift to enjoying local experiences that are facilitated and led by people within the visited community, allowing for a more immersive, meaningful experience that stays with the traveler long after they return to work and their daily routine."
Low-Impact Travel
Heading into 2020, travelers are taking their influential role as consumers more seriously than ever, and that's translating into a new focus on experiences that have a low impact on the environment, says Jillian Dickens, CEO of Bannikin Travel & Tourism. "Many are choosing to lower their impact by ditching cars, flights, or big buses in favor of cycling, sailing, or traveling by train instead, while others are getting serious about reducing the waste they generate from traveling by choosing tours that have eliminated single-use plastics or have embarked on zero-waste missions." 
Positive-Impact Travel
In addition to seeking ways to reduce the environmental impact of their travels, many globetrotters will be focused on ways to have a positive impact on the communities they visit in 2020 and beyond. "Travel with a high positive impact to communities is also on the rise, with more and more travelers supporting foundations and travel providers that offer direct support to locals," says Bannikin CEO Jillian Dickens.
Backpacker Havens Going High-End
For the past 10 years, Colombia has been a hot spot for backpackers, but it's also suddenly emerging as a destination for curious high-end travelers, says Brian Schon, founder and president of True Colombia Travel. "In fact, entire regions that remain relatively unknown to visitors, such as the jungles around Puerto Berrio and the rugged Pacific Coast, are now starting to open up to high-end tourism, particularly those travelers who like to explore areas that haven't been Instagrammed to death, doing so with a local guide and with relative ease and comfort." The same can be said for backpacker havens like Thailand and Vietnam, both of which are also opening up to more high-end tourism, Schon says.
Virtual Communities Replacing Influencers
The Instagram travel influencer trend may come to an end in the coming years. Instead of legions of travelers following aspirational travel influencers, they are increasingly turning to more niche communities on social media, and that shift will continue in 2020 and beyond, says Molly Fergus of TripSavvy. Groups such as @wearetravelgirls aimed at women travelers, @travelnoire for the black millennial traveler, and @gaytravelinsta for LGBT travelers are making it easier than ever for like-minded travelers to connect, she says. "Virtual communities have been growing quickly, and in a future world without 'likes,' our editors predict these communities will ultimately become more influential," Fergus says.
Africa and Middle East Travel
A continued post-Arab Spring recovery is bringing travelers back to Egypt, while new flights such as Kenya Airways' historic nonstop between Nairobi and New York in 2018 and RwandAir's upcoming flight from New York to Kigali, Rwanda, are making the continent easier to reach than ever, Fergus says. "Our editors predict both Africa and the Middle East will grow as destinations." In Egypt, the numbers are particularly telling: Nearly 9 million tourists visited the country in 2018, up from 5.4 million the year before. What's more, Egypt is expecting up to 12 million tourists for the 2019 and 2020 fiscal year.
The Rise of 'Micro Travel'
Travelers are increasingly opting for several smaller, bite-size "micro-cations" as opposed to going all in on one big trip. "About 99% of HotelTonight bookings in 2019 have been for less than five nights," says Natalie Shalk of HotelTonight. "Booking shorter getaways allows travelers to escape more often, and experience more travel throughout the year." This trend is one of the ways millennials are taking a more flexible approach to travel, Shalk adds. "We expect to see more of this in 2020 from other generations of travelers, as well."
DNA Trips
Travel industry insiders are seeing increased interest among consumers for experiences that move them or have a personal impact, changing them in a positive way, says Gabe Saglie, senior editor for Travelzoo. As part of this desire, more travelers are embarking on DNA journeys exploring their heritage, particularly in countries that have significant historic ties to America through immigration, such as Ireland, Scotland, Germany, Poland, and Italy, Saglie says. "2019 data shows, for example, that 1 out of 6 millennial travelers seek spiritual growth from their travels, a number that will grow in 2020 as travelers from all generations turn to travel to enhance their busy lives," Saglie says. "DNA trips fall into this category quite nicely. Self-discovery may be the ultimate personalized journey."
Cycling Vacations Going Mainstream
With the emergence of electric bikes, it's no longer just avid cyclists booking bike vacations. Electric bikes have been a great equalizer, says Paul Snedker, co-founder and director of Saddle Skedaddle, and more people are opting for itineraries and travel experiences on two wheels that were once out of reach. "E-bikes also provide mainstream travelers a more environmentally conscious way to explore a country than by minibuses or rented car, and allow them to get out of overcrowded urban hot spots to lesser-visited destinations," Snedker says. Over the past two years, companies like Saddle Skedaddle have seen an overwhelming demand for e-bike itineraries, and that demand is expected to continue to shape travel in 2020, with intrepid explorers cycling across countries such as Vietnam, China, and Chile.
The Shifting 3-Day Weekend
It's probably no surprise that Saturday was the most popular date to stay in 2019. However, Sunday night hotel rates are, on average, 30% less than Fridays and Saturdays, Shalk says, and HotelTonight is predicting a shift in the weekend in 2020 as travelers continue to catch on to this. "Making Sunday the new Saturday not only offers better rates but also less crowds and more access to hotel amenities," Shalk says.
Dignity in Air Travel
We'll likely never go back to the golden age of air travel, when passengers dressed up and meals were served on nice china even in coach. But in the coming years, expect the air travel experience to improve, says Fergus of TripSavvy. "Delta just introduced a new transatlantic meal service that includes a welcome cocktail and hot towel service in economy," she says. Traveler pre-screening programs like TSA PreCheck and CLEAR have improved the security process. "And more flyers than ever have airport lounge access, thanks to day passes and credit card perks," Fergus says.
Taking Carbon Offsets More Seriously
Thanks to the leadership of global environmental activists such as Greta Thunberg, the world has become far more familiar with the importance of carbon-offsetting. For many travelers, this involves buying carbon offsets to neutralize the impact of flight emissions. "The future holds carbon offsets not as a voluntary expenditure but as part of the baseline," says Ben Bressler, president and founder of Natural Habitat Adventures. "We take climate change seriously. Nat Hab is doing everything possible to mitigate our travelers' carbon footprints and raise their awareness, including offsetting round-trip flights. It's a position our travelers have grown to appreciate, and expect."
Traveling by Train, Again
Food Waste Reduction
Travel companies can no longer look away from the waste stream they're creating, says Bressler of Natural Habitat Adventures. Fixing this problem will be central to building sustainability throughout the industry. "During our groundbreaking Zero Waste Adventure in July 2019, we documented food waste as one of the biggest issues that can be remedied," Bressler says. "Of course, it's critical to look at the entire waste stream, including gratuitous use of single-use items, but food waste may be one of the easiest and most impactful things the travel industry can curtail. The remedies prove to be common-sense solutions and conscious thought."
The Evolution of Wildlife Tourism
There is a significant difference between responsible and irresponsible wildlife tourism. "Social media makes it enticing to snap selfies with an animal in captivity at the expense of its health and well-being," says Bressler of Natural Habitat Adventures. "These kinds of 'side show' wildlife spectacles are becoming more obvious, and less tolerable, to a public that is increasingly aware of what 'bad' wildlife tourism looks like." On the other hand, there will continue to be increased demand for organizations to lead responsible wildlife trips that tread lightly and improve the circumstances of wildlife and local communities through responsible conservation travel in the years ahead.
High-Tech Options for Climate-Conscious Travel
In 2020 and beyond, travelers can increasingly expect to see the option to purchase a supplement when booking travel to provide funding for notable environmental efforts, says Liz Galloway, who represents Antarctic Logistics & Expeditions, an adventure travel brand. Travel apps are now including carbon offsets as an add-on, instead of merely providing itinerary details. Other options might fund forestry to help the environment or provide safe cookstoves in a developing country. "This will be done with the click of a button," Galloway says.
The Rise of Alternative Lodging
Companies like Stay Open Hotels are rethinking traditional lodging, with creative spaces driven by technology, says Belinda O'Kelly, principal at O'Kelly Kasprak, an architecture and design firm specializing in hospitality design. The hotel chain offers sleeping pods for budget-conscious globetrotters. Measuring about 30 square feet, they rent for $35 a night and come equipped with a bed, a locker, power, a privacy screen, and Wi-Fi. "They are almost like tents in a room," O'Kelly says. "There are eight to 12 pods per room, and they have access to a communal restroom." Reservations and check-in are handled via an app to reduce overhead.
Food-Forward Travel
With restaurants and dining experiences increasingly part of the allure of leisure travel, travelers are making restaurant reservations at the same time as flight reservations, and travel companies are finding ways to package and sell high-end dining experiences at booking. "Travel is more focused on the full experience — not just traveling to Spain and seeing it but having the absolute best cocido madrileño in Madrid," O'Kelly says. "Companies are catching on and catering to curating the best full experience, including the best dining, shopping, sightseeing, and activities that an area has to offer."
Related:
Bucket-List Destinations for Foodies
Goodbye, Room Service
Here's one last food-related travel development for 2020, a shift O'Kelly refers to as destination dining on demand: This trend involves hotels increasingly forgoing room service (say it isn't so!) in lieu of fast deliveries from local destination restaurants, she says. "In terms of branded hotels, many are going to the select-service model and doing away with room service altogether," O'Kelly says. "In urban environments, the dining competition is fierce, and having a mediocre three-meal restaurant doesn't cut it. So, hotels are going one of two ways: eliminating it and offering room cards that highlight the location proximity to world-class dining, or finding a winning operator and lease out the restaurant with a special arrangement to accommodate guests."
Source: Read Full Article