When a powerful 6.8-magnitude earthquake struck Morocco on Sept. 8, killing thousands of people and causing extensive damage to regions around the Atlas Mountains, Intrepid was among the companies that doubled down on their commitment to the country. Travel Weekly senior editor Nicole Edenedo spoke with Intrepid's general manager of brand, Natalie Placko, about why it's important to support Morocco by continuing to travel there.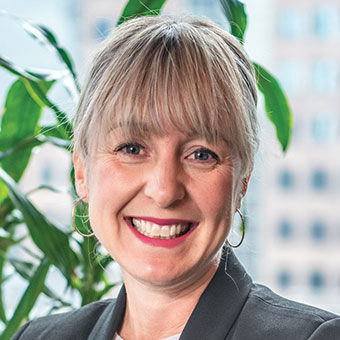 Q: What's the status of Intrepid's trips to Morocco following last week's deadly earthquake?
A: We did put a pause on our trips while we were assessing the situation, but the majority of Morocco life has continued running as normal. People are going to work, restaurants are open and hotels and airports are functioning normally. No government body has said that people shouldn't travel to Morocco. The impact of the earthquake has been quite specific to one area, the High Atlas Mountains. So apart from the Atlas Mountains area, where we will be changing our itineraries and obviously not going to that area, trips are running as normal. We are really focused on assuring people that it's safe to travel to Morocco and assuring our people on the ground and the communities we visit that we will continue supporting them, because tourism is absolutely their only form of income and support.
Q: How much do the Atlas Mountains factor into Intrepid's trips in Morocco? 
A: The Atlas Mountains definitely are one of the key highlights of traveling to Morocco. We take the majority of our customers to the High Atlas Mountains. We have lots of connections with the local communities that are based there, such as hotels and places of accommodation, as well as the two organizations we support there, Education for All and the High Atlas Foundation. We are rerouting itineraries in the region; our travelers will be staying an additional night in another destination. But we hope to get back to the Atlas Mountains as soon as we assess the damage to the places that we stay in.
Q: What is Morocco's overall significance to Intrepid's business and its destination portfolio?
A: For the past few years, Morocco has been Intrepid's fastest-growing destination. We are taking almost as many people to Morocco as we would to Vietnam, which has, from a legacy perspective, been Intrepid's biggest destination in the past — but Morocco has been growing at a much faster rate. Morocco is a perfect destination in that it really brings to life everything that Intrepid is about. We have a really big and diverse team that works for us, particularly in the Marrakech office, where we have many women who run that office. 
Q: The question of whether or not to continue traveling to destinations hit by disaster, and when, has come to the forefront in recent months. Where does Intrepid stand on that?
A: Our first priority will always be to assess safety, as it's our No. 1 priority. But once safety has been assessed, the No. 1 thing is to get back out there and support them — and traveling to those destinations usually is the best way to do that. I think for destinations like Morocco, tourism will always be the No. 1 form of income and even survival to a certain degree. So getting back out there and showing that support by traveling to a destination is really critical, because there's only so much that aid organizations can do to support every person who's been impacted. 
Source: Read Full Article