In 2005, Cunard, then a two-ship line, had recently taken delivery of its flagship Queen Mary 2 and was still focused on transatlantic crossings when it moved to California and merged sales teams with Princess Cruises as part of a Carnival Corp. brand restructuring. After nearly two decades, that team split up on Sept. 1. Cruise editor Andrea Zelinski spoke with Jamie Paiko, Cunard's vice president of North America sales, about why the sales team was separated, and why it is happening now.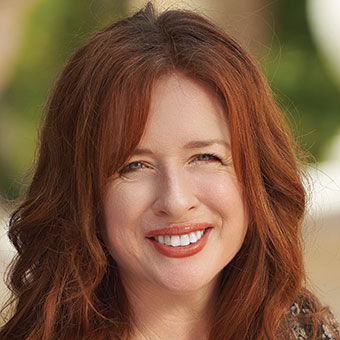 Q: What was behind the original strategy to team up with Princess Cruises' sales team?
A: We had a smaller footprint, and that's the change. We now need a bigger footprint in the North American marketplace, and that is why we're going to a more concentrated team, so that we have that dedicated view of the brand. We've been watching Cunard grow in this marketplace for years. We had a fantastic year in 2019, but now we brought on more inventory.
We had a bigger group of people, a bigger spread of people across the countries, but the percentage of time that they were utilizing on Cunard was less. The idea here is to put a spotlight on Cunard, and this also benefits Princess. They'll have a spotlight on Princess as both brands are growing over the next few years.
Q: So the team spent less time focused on Cunard?
A: Yes, less focused on Cunard. They have been a big part of growing this brand to the success it has today, but now we want to make sure that when we're going into accounts and agencies, the entire message is about the opportunities to work with Cunard and to grow that larger-ship, luxury sale category. That's what we are, that's what we can deliver upon.
Q: Why now?
A: Really, why not now? We've got a new ship coming on in 2024. The Queen Anne will be here in May, which brings a lot of new inventory and opportunity to the business. We've seen the growth. We've been talking about this possibility for years because we started to see so much growth in this marketplace back in 2018 into 2019. Now, we've come out of this unusual pandemic time, and we're seeing the North American market stronger than ever, so we are taking advantage of that opportunity to really bring Cunard into the spotlight.
Q: What are some of the cons of splitting sales teams from Princess?
A: I have a larger team under my purview. We do lose that shared leadership, but that is fantastic because, again, we get to that concentration. It's just going to take a little time to go through the handoff and really understand what many of these agencies that have more potential need. I don't really think of it as a "con," but we need to just deepen our understanding of what the agencies' needs are as quickly as possible.
Q: How is that transition going? 
A: We are dedicated teams now, though of course utilizing this period to also have the handoffs. We're handing off accounts and handing off that knowledge base, but the split was effective Sept. 1. Back to that partnership, the Princess Cruises team has been amazingly supportive; they are a big part of that transition. The idea of doing the split now was to be ready for Wave.
Q: What can advisors expect now from Cunard?
A: I'd say deeper relationships with the sales team as well as the customer service team; we really put a lot of energy into that team. They can also expect to add a deeper understanding of the brand, more training opportunities as well as more planning opportunities, and that's part of this timing as well. This timing allows us to start to plan and approach 2024 looking at the full scope of our partnerships with agencies and how we can deliver the best plans to grow the business together and grow sales together. 
Source: Read Full Article