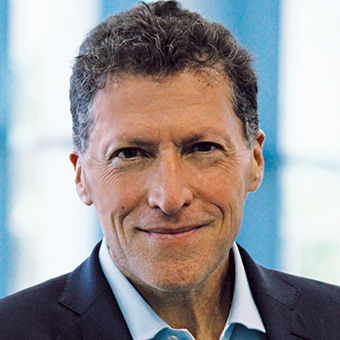 On the 25th anniversary of the "Priceless" campaign, Raja Rajamannar, chief marketing and communications officer and president of healthcare for Mastercard, talked to me about:
• The importance of travel as one of 10 human passion points.
• Why a combined multisensory/experiential approach shapes the credit card company's marketing efforts.
• How Mastercard can help travel advisors find the appropriate "corridor" toward free or low-cost marketing resources that are based on their clients' profiles.
"Media studies estimate that an average consumer is bombarded with anywhere between 3,000 and 10,000 commercial messages every single day," he said. "My job is to cut through the clutter and tell the story that I have the best brand, and why you should choose me. It's a humongous task."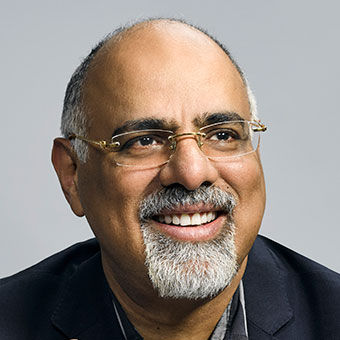 Rajamannar decided on a marketing approach that is as simple as the commercial landscape is complex: "We want to create experiences that people care about. Not just care about, but are deeply passionate about. Passion points."
He identified 10 such points, and one is travel. He began partnering with travel entities that the company already had a relationship with: airlines, hotels, tourism promotion boards. The goal in each case was to create "something unique, exclusive and different for card members going to those countries."
His team mapped the arc of the travel experience, from planning and booking through the in-flight and in-destination experience. Along the way, they realized that most of the marketers producing those thousands of commercial messages exploit only two senses, visual and auditory. The other three were by and large ignored.
They set to work. Although most of the experiences found on www.priceless.com are tied to experiences open to the public but which have special benefits for cardholders, Mastercard began to create exclusive events, ones in which all five senses are consciously tapped.
Prepandemic, the company opened several "Priceless" restaurants that put a focus not just on taste but on touch, smell, sight and sound. One, in Manhattan, replicated The Rock, a restaurant on an island off the coast of Zanzibar in Tanzania. 
"As you go enter the [one in Manhattan], you see we've projected a visual on some curtains. It looks as if you're seeing the restaurant from shore," he said. "And as you part the curtains, you're hit by a gentle sea breeze and the fragrance of the sea, a fragrance we created. We shot videos of what you would see through the window, views that change depending upon the time of day. We created an artificial beach, which is a hybrid of real sand and a polychronic projection; you don't know where the real beach ends and where the projection begins. Waves are coming in. Birds are circling. It's fantastic."
That, I imagine, would certainly cut through the clutter.
Other initiatives focus on just one or two senses, though seldom are those limited to just sight and sound. Two original "world class" fragrances are sold on Priceless.com, each packaged in Mastercard's signature colors. "The red is called 'Passion.' The yellow is 'Optimism.' It's affordable luxury, and profits go to communities in the countries where we source the ingredients."
And sometimes the connection to the senses is for those who may lack one. Mastercard pioneered cards for the blind, with small notches that can help users know whether the card is credit, debit or prepay and indicate which side should be inserted into readers.
All of the initiatives Rajamannar spoke about sounded costly to develop. Many travel professionals run small agencies, I told him. What advice did he have for them?
"Three things," he said. "You may hand out brochures or have a website, but take it to the next level and give an immersive metaverse-based experience. It looks very complex on the face of it, and will feel expensive, but can be dirt cheap. The cost of a highly immersive video is not great, and prices are coming down. Look at companies like Fiverr, which has freelancers who produce content very economically. And you don't need virtual reality headsets. You can use a simple phone platform like Roblox.
"Second, partner with large companies. We've partnered with a number of travel agents, and we do the heavy lifting. We like that agencies have great relationships and the personal touch. Small folks can establish powerful sponsorships with companies like Mastercard.
"No. 3, tourism departments are really anxious to get traffic and have amazing content that's already sitting in their libraries. Companies like Mastercard can come in handy here, too. We can do something called a corridor analysis based on your customer profiles, which can help you focus on what to promote, and we can help procure content for you from the destinations that are most important to your customers."
One doesn't need deep pockets to be effective, Rajamannar concluded. "Priceless is not expensive," he said. "It's valuable." 
Source: Read Full Article