If the pandemic's easing was supposed to make the return to profitability easier for cruise lines, geopolitical conflicts and rising fuel prices have complicated their rebound. MSC Cruises is trying to make up for lost time: It is currently operating 13 of its 19 ships, and it just announced year-round service from New York. Ruben Rodriguez, president of USA operations, spoke with cruise editor Andrea Zelinski about the brand's comeback.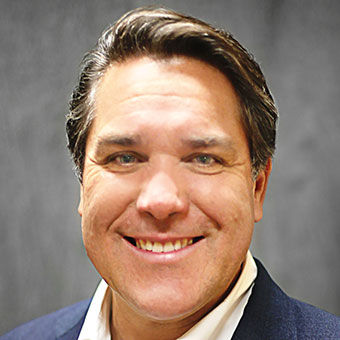 Q: What's the strategy behind sailing year-round from New York?
A: We have a lot of guests from New York that sail with us from Miami and Port Canaveral and even our European ships. After major Florida cities, it's our largest U.S. source market. Last year, we started testing significant marketing in New York with TV and radio, which is expensive, but we saw a very nice return on that investment. We want to make our brand more accessible to them. They can drive to the port, and up and down the Northeast they can take the train. 
We're also a market leader in Europe and South America. For guests who are flying, New York is also very accessible because it has great area airports, a lot of lift, a lot of direct flights. And it's such a great city. Guests on, say, a six- or seven- or eight-night cruise, can add a few days in New York before or after. It's a destination in and of itself. 
Related: MSC Cruises breaks ground on $350 million Miami terminal
Q: How does the increase in fuel prices affect MSC?
A: Part of the concern, of course, is that it does increase our operating costs because all energy is now more expensive, and that is one of the cost components of operating a cruise ship. But the bigger concern of that is the way it affects consumers, the way it affects consumer sentiment, the way it affects their pocketbook. 
Having said that, one of the advantages of cruising, and certainly true with MSC, is that it is a great value vacation. It's an inclusive vacation. At this point, it will continue to offer great options and great value. Prices may increase, not just because of inflation, but frankly, because as people are getting closer to the summer, they're now more and more inclined to book their summer vacation. As demand grows, that will drive up some pricing. 
Q: How are bookings for the second half of 2022?
A: Consumers are tending to book pretty near in. They're still booking a lot of spring breaks, March, April and the beginning of summer. As people get more and more comfortable with the reduction in positive cases and with the pandemic subsiding, we're seeing guests start to plan further ahead. We do offer guests remarkable flexibility. I know our travel advisors use that as a key component to close that sale, the fact that they can change bookings up to 48 hours before the cruise departure, which is remarkable flexibility that didn't use to be the case, but we had to offer that in the spirit of giving consumers comfort.
Related: Good and plentiful dining on MSC Seashore
Q: How long will that continue?
A: Certainly not forever. It's very hard to manage a business with that, but at this point, it remains an important level of flexibility that consumers and travel agents value. At this point, our core promotion includes it through bookings through the end of May for sailing through the end of the following May. It's pretty generous, but I do expect that we will get back to maybe more flexibility than we used to offer before the pandemic but not as much as we're offering now.
Q: What effect has the fighting in Ukraine had on bookings?
A: It has an effect, of course. In the summer, we have four ships scheduled to do Baltic itineraries where one of the signature ports was St. Petersburg. Of course, we've modified those itineraries. 
Naturally, this period has had some softening of demand for those cruises, more cancellations of those cruises and a little more hesitancy from American consumers to book European cruises, as you'd expect. On the other hand, it may lead to a little more demand for Caribbean cruises or other destinations, South America, etc. 
Source: Read Full Article