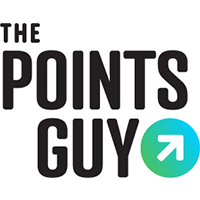 Don't worry, Azamara fans: The line's new owners aren't planning any radical changes to the Azamara cruising experience you know and love.
That's the word this week from Azamara's new president, Carol Cabezas, who spoke with TPG in an exclusive interview following the news that Royal Caribbean Group is selling the upscale cruise brand to a private equity firm, Sycamore Partners. 
"They really love what we do, and they've said that they want us to continue doing what we do," Cabezas told TPG this week. "They just want to invest to grow it."
For more cruise news, reviews and tips, sign up for TPG's new cruise newsletter.
Cabezas said the three-ship line's "destination immersion" focus with lots of long stays in ports, including overnight stays, will remain — as will the line's focus on onboard service. And the crew Azamara fans have come to love won't go anywhere, either.
Indeed, while the ownership of the brand will be changing within weeks (the buyout deal is expected to close by the end of March), the change shouldn't be noticeable to customers who are booking or sailing on voyages, she said.
"Their reservations, any sorts of promotions, cruise credits, their loyalty program — all of that remains intact," she added. "And we want to make sure everybody understands that."
Related: How to plan a cruise with points and miles
Where Sycamore will have a big influence in the coming years is in the line's growth, Cabezas suggested. And that's already become evident. On Monday, Sycamore announced it would expand Azamara's passenger capacity by 33% over the coming year with the addition of a fourth vessel.
Sycamore said it was buying the 672-passenger Pacific Princess from Princess Cruises to add to the Azamara brand.
"This is a great opportunity," Cabezas said of the purchase. "Princess felt like this was the right time to sell this beautiful vessel and … [we] wanted to jump on the opportunity of the ship being available. It just made a lot of sense."
Related: Why Azamara is growing its fleet even as other lines cut back
Built in 1999, the 30,277-ton Pacific Princess is a relative outlier in the Princess fleet. But it'll fit perfectly in Azamara's fleet. It's a sister vessel to Azamara's three ships — Azamara Journey, Azamara Quest and Azamara Pursuit.
Cabezas said the purchase of Pacific Princess for Azamara was a sign of Sycamore's confidence in the brand's future and its commitment to growing the brand.
"Sycamore is … really making it obvious that they believe in what we're doing here by, in less than a week, announcing that we're adding a fourth vessel," she said. "I think that speaks volumes [about] what's to come. Right out of the gate, [they're] saying, 'We believe in the product and guess what, here's the start of that growth.'"
Royal Caribbean Group founded Azamara in 2007 as a small, upscale brand that would complement its bigger, more mainstream Royal Caribbean and Celebrity Cruises brands. But it never invested much money in expanding the line.
Azamara initially launched with two vessels, and Royal Caribbean only added one more vessel to the line's fleet over its 13-year history.
Related: The ultimate guide to Royal Caribbean
One of Azamara's biggest competitors in the upscale ocean cruising space, Oceania Cruises, has more than doubled in size with three new ships over the same period.
Another major competitor, Viking, has added six new ocean vessels since 2015 and has another half a dozen on order.
Cabezas suggested that Sycamore saw the potential for Azamara to be a bigger player in the industry.
"They specialize in identifying brands that have a recognition, a loyal following, and a [unique selling proposition], and that's why they selected Azamara," she said. "They're coming in from the outside, looking at the forest and not within the trees, which sometimes we might do. And they're saying there is opportunity in the long term."
With the addition of a fourth vessel, Cabezas said the Azamara brand could expand its lineup of itineraries and the number of destinations it serves.
"There are things that we cannot do today because we don't have enough capacity in the fleet," she said. With an extra ship, Azamara "might be able to do more country-intensive types of voyages, and there are certain areas where, with only three ships, we haven't had the opportunity to go."
All three current Azamara ships and the new one coming from Princess Cruises originally were built for Renaissance Cruises, a cruise line that ceased operations in 2001. They were part of an eight-ship series built between 1998 and 2001 known as the R Class.
The other four R Class ships are now part of the Oceania Cruises fleet and sail under the names Insignia, Regatta, Nautica and Sirena.
Azamara will rename Pacific Princess after it takes control of the vessel, but Cabezas didn't say what the new name would be. The ship originally sailed as the R Three for Renaissance. It was renamed Pacific Princess in 2002 after joining the Princess fleet.
The ship won't start sailing for Azamara until 2022, with initial sailings in Europe, she said.
Like all other major cruise lines in the world, Azamara stopped departures worldwide in March 2020 as the novel coronavirus swept the globe. It hasn't operated a single voyage since. But, it's hoping to restart operations in the coming months. The line has canceled all sailings through the end of April but still has voyages on the books for May and beyond.
Unlike many lines, Azamara hasn't shed any of its ships during the industrywide shutdown. Princess Cruises, by contrast, has shed five of the 17 ships that were in its fleet at the start of 2020. Other major brands that have downsized by removing ships include Carnival Cruise Line and Holland America, which both eliminated four vessels from their fleets. Royal Caribbean has cut two ships from its roster.
Sycamore Partners is a private equity firm based in New York. The firm specializes in consumer, distribution and retail-related investments and partners with management teams to "improve the operating profitability and strategic value of their business," according to a company overview.
Cabezas was elevated to president of Azamara at the same time the buyout of the brand was announced. She previously served as chief operating officer.
On Wednesday, Sycamore announced it had hired former Holland America president Orlando Ashford to serve as executive chairman of the brand.
Planning a cruise? Start with these stories:
The 5 most desirable cabin locations on any cruise ship
The 8 worst cabin locations on any cruise ship
A quick guide to the most popular cruise lines
21 tips and tricks that will make your cruise go smoothly
15 ways cruisers waste money
12 best cruises for people who never want to grow up
What to pack for your first cruise
Featured image of courtesy of Azamara.
SPONSORED: With states reopening, enjoying a meal from a restaurant no longer just means curbside pickup.
And when you do spend on dining, you should use a credit card that will maximize your rewards and potentially even score special discounts. Thanks to temporary card bonuses and changes due to coronavirus, you may even be able to score a meal at your favorite restaurant for free. 
These are the best credit cards for dining out, taking out, and ordering in to maximize every meal purchase.
—
Editorial Disclaimer: Opinions expressed here are the author's alone, not those of any bank, credit card issuer, airlines or hotel chain, and have not been reviewed, approved or otherwise endorsed by any of these entities.
Source: Read Full Article