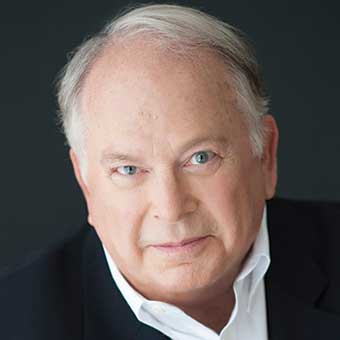 Yes, the world is in turmoil. But perhaps it always was, and we just have more media sources to remind us of specifics. Truth be told, I am actually feeling a sense of optimism going forward as this raucous year comes to a close.
Think about it: Our clients are talking far less about the pandemic, as though it is now something for the history books: the age of lockdowns. Our clients have awakened from a deep online slumber. They are traveling again — they are optimistic.
Then there is the ongoing war in Europe's second-largest country, with the Continent's largest nuclear reactor under siege by an invading army that has threatened to use nuclear weapons on the battlefield. The reactor is 1,000 miles from Budapest, and Hungary shares a border with Ukraine. But Rhine cruises to and from that city are heavily booked. Europe 2023 is setting records. Our clients are traveling again; they are optimistic.
There are dire warnings about the environment and the need for sustainable travel. Some have described this as the greatest single threat faced by our planet. But in 36 years, with clients fairly evenly distributed in 46 states, I haven't had a single client question or voice concern about issues related to the environment. Our clients are traveling again; they are optimistic.
You have read about future trends by our experts in each of the major travel sectors in this issue. I would like to share some of the trends I think will impact our business in the coming year and beyond: 
Bucket lists are back
We are seeing the "majors" leap ahead of the "minors" as bucket-list journeys are now on the front burner. We are witnessing a time when "go large or stay home" is the catchphrase that characterizes much of our vacation planning for 2023.
Expedia predicted 2022 would be "The year of the GOAT: (Greatest of all trips)." In a survey covering more than 12,000 travelers, the company found that an amazing 65% planned to "go big" on their next vacation, with a third saying that meant doing bucket list travel "now."
In November 2021, Amadeus reported a serious jump in searches to "epic destinations." Among the top search destinations were Tanzania, Jordan's Petra and Machu Picchu, a search growth of more than 50% since 2020.
Spending is up — substantially 
It is clear that there is a pervasive feeling among travelers that another pandemic can always occur, so let's travel when we can. This was brought home in a joint report by the World Travel and Tourism Council and Trip.com in 2021 that concluded that 70% of leisure travelers in the U.S., U.K., Canada, Japan and Spain planned to spend more on travel in 2022 than they had for all of the previous five years.
Travelers will increasingly demand local experiences versus traditional touring. It has long been my contention that we underestimate the role played by "return storytelling" — exclusive stories people can tell when they get home — when it comes to travel options. 
Travelers demand authenticity
But authenticity is an overused phrase. It is really more specific than that. People want to stay in places their friends have never seen, and they want to be led by locals who live there, not guides doing a preprogrammed tour. Much of travel is about one-of-a-kind experiences, and that will be a challenge for retail travel advisors. It is easier to catalog local experiences on a website than it is to discuss the myriad options via phone or email.
The new goal of the travel advisor ought to be the inclusion of one-of-a-kind experiences that make for outstanding cocktail party chatter when guests return home. 
Expectations are not diminishing
The hotel sector is preparing guests for rooms costing twice what they did two years ago, featuring no more annoying room service or room cleaning. The airline sector, with serious shortages of both pilots and air traffic controllers, is already preparing us to expect less when we fly. But our clients, given their two years of home-based incarceration, just without the ankle bracelet, are clearly expecting more from us, not less.
Our clients all bemoan the lack of customer service associated with products and institutions of all sizes. They seek personalization, but I think it's more than that and a trend that must be addressed in the years to come. They want to be treated on a truly personal level. I cannot rank any cruise product, for instance, as five-star unless every guest is known to staff and addressed by name.
Solo travel is a thing, a real thing
In 1960, 13% of households had a single occupant. Today, looking at households headed by someone 50 or older, that figure is 36%. That means that 26 million Americans live alone. More than 60% of mature adults who live alone are women, many enjoying work opportunities, financial status and home ownership that did not exist in prior generations. The upscale single travel market is a serious demographic that will surely grow in the next five years. 
RVs going strong
We've read about camping and "glamping experiences," but the RV rental market has exploded, and many in our industry have overlooked its growth. Outdoorsy, the Airbnb of RV rentals, reported over $1 billion in sales at the end of 2020. That was in the midst of the pandemic.
Luxury resorts are cruising
They observed, they analyzed and they took aim. The most respected hotel brands on Earth have decided that they can lay claim to portions of the luxury cruise market by building yachts that are small enough to deserve the title but large enough to show a profit. The Ritz-Carlton and Four Seasons brands are already in the race, and in 2025 Aman Resorts will launch Project Sama, a yacht with just 50 suites and the first Japanese garden at sea. The ship will also have two helipads and the first Aman Spa at sea. I have always believed that true five-star ships cannot carry more than 1,000 guests. Now, 200 guests seems to be the new benchmark.
Advisors, consider fees and focus
The 2022 Travel Industry Survey shows that 16% of the advisors who have been working between 10 and 20 years have been earning in excess of $100,000 per year. A rather steady 5% of all advisors earn in excess of $150,000 per year. But the survey also reveals that 69% of agents with less than two years' experience earn less than $25,000 per year. I will be watching to see if the real estate model that currently dominates our industry will give way to something akin to a "physician model," with fully paid staff and no one dependent on commissions.
The same survey showed that more travel advisors focus on all-inclusive resorts than any other single category. Cruises are second. Despite this, we see a significant number of cruise-only agencies and very few completely dedicated to the category leader, the growing number of luxury all-inclusives.
Advisors are in demand — heavy demand. There is little conversation anymore about being replaced. The question now is how do we replicate the incredible advisors who remain on the job, serving the needs of a public so intent on vacationing that some of us are advising clients that they are overscheduling their travel plans.
Have an extraordinary new year. I am looking forward to spending time with you again next year, as we sit down by the side of the river and watch the changing travel landscape float past us on hopefully calm waters. 
Source: Read Full Article