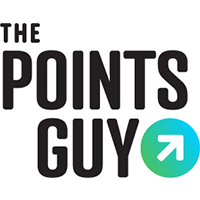 Following last week's attack on the U.S. Capitol, videos have been circulating of travelers acting out — some possibly related to individuals coming from or going to Washington while others may be entirely unrelated.
Among the videos gaining steam, one clip of a man sobbing after being removed from a Delta flight has become especially popular on Twitter. As of this writing, it has nearly 19 million views on that platform alone — perhaps due to the poster suggesting this traveler ended up on the "No Fly List."
People who broke into the Capitol Wednesday are now learning they are on No-Fly lists pending the full investigation. They are not happy about this. pic.twitter.com/5GfHo1eVU8
— Ray [REDACTED] (@RayRedacted) January 10, 2021
Officially, the No Fly List is managed by the Federal Bureau of Investigation (FBI) — specifically, a division called the Terrorist Screening Center. While some of the individuals who participated in last week's riots could eventually find their names on that list, that most likely isn't what's happening here.
Notably, travelers on the No Fly List wouldn't be issued a boarding pass, and the man in the video above appears to be walking through the departures area of Charlotte Douglas International Airport (CLT) — he's already passed through the TSA checkpoint, most likely using a valid boarding pass.
Instead, what seems more likely is that another transgression was at the heart of the disturbance.
While the dialogue's a bit hard to follow, the man can be heard saying "they kicked me off the plane." Next, a person who appears to be a passenger wearing red jacket approaches, explaining "I had been kicked off Delta earlier."
While Delta was unable to comment on the travelers in this video, the airline clarified that if a passenger is removed from a flight, the decision is made based solely on how they behave at the airport or onboard. As the airline explained:
Nothing is more important than the safety and security of our people and customers. Decisions made to remove unruly customers on flights are based solely on behavior that affects the safety and security of our operation including noncompliance with instruction from flight crews.
Though it's unclear what happened with the passenger in the video, there are a number of things that could cause problems for a passenger.
Video: Delta, JetBlue latest major airlines to ban emotional support animals (FOX News)

Disney World brings back food festivals with COVID-19 restrictions in place

FOX News


Minnesota boys donate earnings to restaurant after tip theft

FOX News


Liquor association issues warning after thousands of bottle caps stolen in South Africa

FOX News


Infamous NYC McDonald's closes, as fans mourn 'end of an era'

FOX News


Honda's 'Kurumask' is a coronavirus killer for your car

FOX News


Shake Shack releases Korean-style fried chicken sandwich as chicken wars continue

FOX News


The Chevrolet Spark is now the only car you can buy for under $15G

FOX News


Chipotle introduces cauliflower rice nationwide for a limited time

FOX News


Food Network star Kerry Vincent dead at 75

FOX News


200 mph Tesla Model S 'Plaid' may arrive sooner than expected, Elon Musk teases

FOX News


Beer brand offers 'broken-resolution preparedness kit' filled with beer, bacon

FOX News


Nashville cuts New Year's Eve exploding '2020' display

FOX News


Coronavirus outbreak among In-N-Out Burger employees in Colorado grows to over 120 cases

FOX News


North Carolina restaurant receives $1K tip from 'Holiday Angel'

FOX News


Dunkin' introducing 'Extra Charged Coffee' with 20% more caffeine

FOX News


Hershey unveils holiday candy 2021 lineup, including chocolate Build-A-Bunny

FOX News


Disney World brings back food festivals with COVID-19 restrictions in place



FOX News



Minnesota boys donate earnings to restaurant after tip theft



FOX News



Liquor association issues warning after thousands of bottle caps stolen in South Africa



FOX News

Fighting with another passenger is certainly cause for a ban, as is refusing to follow crew member instructions — a big no-no in the industry.
And if you assault another passenger or a crew member, you could also face huge fines and serious jail time, as the FAA reminded during the weekend:
Federal law prohibits you from physically assaulting or threatening to physically assault the crew, and anyone else, on an aircraft. You could be subject to fines of up to $35K and imprisonment for such conduct. https://t.co/eBbu0Ja9i1 #FlySmart pic.twitter.com/YWOcUUAIiW
— The FAA ✈️ (@FAANews) January 9, 2021
As for airline bans, countless travelers have had their privileges revoked during the pandemic, including thousands who have been banned for refusing to wear a face covering in the airport or while onboard a flight.
Here's how the numbers break down to date:
Alaska: 302
Allegiant: 10 (As of Nov. 19, 2020)
Delta: 700+
Frontier: 500+
Hawaiian: 56
JetBlue: 114
Spirit: 167 (As of Sept. 8, 2020)
United: 615
And there are likely even more — American and Southwest are unable to confirm the number of customers they've banned, and Sun Country did not immediately respond to TPG's request.
Long story short: It doesn't take landing on an official No Fly List to find yourself left behind at the airport. It's best to do everything in your power to be a model citizen in the sky if you don't want to risk becoming grounded.
This includes being mindful of airline procedures around face coverings and masks, avoiding any negative interactions with other passengers, and, most of all, be sure to follow all crew member instructions, regardless of how you feel about the policies that flight attendants, pilots and other airline employees are compelled to enforce.
Featured photo by Zach Honig/The Points Guy.
SPONSORED: With states reopening, enjoying a meal from a restaurant no longer just means curbside pickup.
And when you do spend on dining, you should use a credit card that will maximize your rewards and potentially even score special discounts. Thanks to temporary card bonuses and changes due to coronavirus, you may even be able to score a meal at your favorite restaurant for free. 
These are the best credit cards for dining out, taking out, and ordering in to maximize every meal purchase.
—
Editorial Disclaimer: Opinions expressed here are the author's alone, not those of any bank, credit card issuer, airlines or hotel chain, and have not been reviewed, approved or otherwise endorsed by any of these entities.
Source: Read Full Article