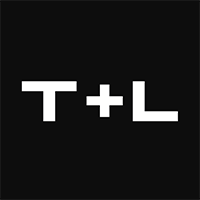 These days, having all your essentials — phone, face mask, and hand sanitizer — within easy reach is more important than ever. That's why fanny packs and sling bags are an ever-convenient option, since they have just enough room for your must-haves and can be carried hands-free. Everlane is known for its stylish, minimalist basics, from denim to outerwear, and the brand's leather sling bag is no exception. Whether you're running out to the store for groceries or setting out on an all-day excursion, this sling bag will keep up with you.
Related: 17 Cute Crossbody Bags for Travelers
The Leather Sling is available in black, forest green, and sand, all in 100% Italian leather with a woven crossbody strap and zippered closure. Wear it comfortably over your shoulder or across your body, thanks to an adjustable crossbody strap. Since it's both sleek and versatile, it's the perfect bag for everyday errands or travel.
Gallery: Stylists reveal 12 items from your 2020 wardrobe that you should get rid of (INSIDER)
To buy: The Leather Sling, everlane.com, $98
Shoppers agree that this sling bag is just as stylish as it is convenient. "Just got this and really like the way it sits on the back. It's small, so you can't overfill it. I like that I can keep my phone, wallet, hand sanitizer, and mask close when I'm out and about," one reviewer wrote.
Another reviewer emphasized just how versatile this bag is: "I am someone that enjoys having my essentials close to my body, but does not want the leisure look of fanny packs. This leather sling is like having both a wallet and a crossbody at the same time. The material is high-end, the adjustable strap means it can suit anyone's body, and the look is just…wow. Highly recommend."
Love a great deal? Sign up for our T+L Recommends newsletter and we'll send you our favorite travel products each week. 
Source: Read Full Article