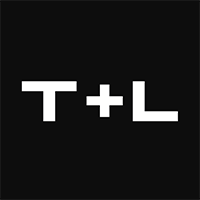 As SpaceX's Falcon 9 rocket and Dragon capsule become the new workhorses of NASA's human spaceflight program, the private aerospace company is already looking toward its next-generation rocket and spacecraft system: Starship.
With a massive 396-foot-tall, 30-foot-wide stainless steel body with fins, Starship looks as if it's been plucked from the pages of a retro sci-fi comic book. But don't be fooled by the retro-futuristic look — this is a highly advanced spacecraft.
Starship's rocket, Super Heavy, will be the most powerful one ever created. Its Raptor engines will generate some 16 million pounds of thrust that will send crew and cargo to far-off places like the Moon and Mars, or extra-heavy payloads into low-Earth orbit.
Related: Scientists Just Discovered Outer Space Isn't Pitch Black
And, being that Starship is a SpaceX spacecraft, the entire system is designed to be reusable and therefore very cost-effective. It's estimated that a Starship launch will cost $2 million once it's flying regularly, down from an average $57 million for a Falcon 9 launch and an average $100 million for a United Launch Alliance Atlas V launch.
Video: A SpaceX Dragon cargo craft launches to the ISS (Reuters)
Blind runner 'born to run' completes solo 5K, Google technology in hand

Reuters


Astronomer 3D prints galaxies for the visually impaired

Reuters


Paraplegic athletes compete in Cybathlon

Reuters


Robot asks people to follow anti-COVID measures

Reuters


Baby Yoda joins crew on International Space Station

Reuters


Robot dog helps workers on an oil rig

Reuters


The electric car made entirely from trash

Reuters


South Korea showcases drone taxi

Reuters


Monster Wolf protects Japanese towns from bears

Reuters


Robotic car uses AI to deliver care home medicine

Reuters


High-flying 5G could slash network costs

Reuters


China sends world's first 6G satellite into orbit

Reuters


AI radar protects remote village from polar bears

Reuters


China's glaciers are melting at 'shocking' pace

Reuters


Australia's NSW unveils $23 bln renewable energy plan

Reuters


A 'smart seed' may help farmers beat climate change

Reuters


Blind runner 'born to run' completes solo 5K, Google technology in hand



Reuters



Astronomer 3D prints galaxies for the visually impaired
Astronomer Dr Nicolas Bonne has created 'A Dark Tour of the Universe', an astronomy show unlocking the mystery and beauty of deep space for the blind and visually impaired.


Reuters



Paraplegic athletes compete in Cybathlon
Paraplegic athletes were among the competitors at the second Cybathlon, which saw humans and technology competing in a series of challenges.


Reuters

While Starship is nowhere near ready for operational missions yet, testing has begun at SpaceX's rocket production and launch facility in Boca Chica, Texas, located near the Mexican border on the Gulf of Mexico. So far, there have been three test flights of Starship, the most recent maxing out at 500 feet in altitude.
Related: 13 Things Space Tourists Should Know Before Traveling to Space, According to Astronauts
This week, however, SpaceX plans to attempt its first high-altitude test flight, sending the prototype Starship Serial Number 8, or SN8, to an altitude of 41,000 feet (15 kilometers). The spacecraft will also attempt a landing flip maneuver, a technically challenging procedure that has never been performed by a rocket this large.
This test flight could happen as soon as today, and SpaceX is livestreaming it for the first time. The exact launch time has not been announced, however, so if you're tuning in, you might be playing a bit of a waiting game. The payoff, though, should be worth it. The test will likely provide quite a show — the odds that something could go spectacularly wrong are high (SpaceX CEO Elon Musk anticipates a 33% chance of success). 
"With a test such as this, success is not measured by completion of specific objectives, but rather how much we can learn as a whole, which will inform and improve the probability of success in the future as SpaceX rapidly advances development of Starship," SpaceX writes in the description of the test's video feed. 
And if everything goes right? Well, you'll still get to witness a pretty impressive test flight of a brand-new rocket.
Source: Read Full Article