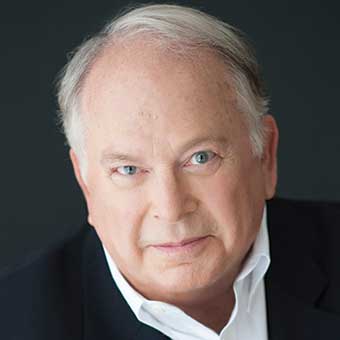 This is a time when communication with our clients is critically important. On a personal level, I thought I would share the opening greeting of our most recent mailing to our clients, sent on Jan. 1.
Dear friends and fellow travelers:
At times in 2021, it seemed as if we might not make it to the "new year." At times, it seemed that we would never travel again, what with all the -demics, variants, anti-this and -that. We saw a world slowly closing itself off to us. There were some dark days.
But somehow our inner strengths emerged, and we more clearly understood that we share this place with others, and they want us to come to see them when we feel comfortable doing so. The world needs us now, more than it has at any time in recent history.
Children need to see tourists visiting their portion of the world because they must know that we value the people of every region of this world we share. Our presence must bring hope to those who might easily give up. Despite the flags and the stories and the historical divisions, we will not shut ourselves off from the world. We are born explorers; we are born adventurers. We are not squirrels who never venture more than a mile from their home.
Yes, as we get older the journey may take a more comfortable form. We do need extra legroom to stretch out, and we love to have crisp bedding in a well-polished room. But our sense of spirit and adventure still guides us, and we will board that aircraft even though we may be aboard for a third of a day, we will climb those stairs for the peek out at the scene below that we will never forget, and we will look forward each new day abroad as we use our imagination and wonder to paint using new colors, to smell, to touch palettes of impressions that will forever linger. We will never forget the places we have been, and we will never give up on the places we still must see.
In March of 2020, we started calling booked guests, urging you not to travel. That was hard to do, but we had to let you know how we felt about your plans and why we might best delay many of them to a time when you can enthusiastically anticipate your journey.
Many of you have been traveling "strategically" during the past 18 months, and you've come home from French Polynesia, Antarctica and Botswana with magical tales to tell of unimaginable beauty and severe shortages of fellow tourists.
This is a time when every client needs and deserves travel discussed intelligently without hype, without phony deals, without salespeople.
That has been our business model from the very beginning. 
This has been a devastating year for many in the travel industry. You can easily imagine why. But the truth is that, for us, this has been a period of strength and renewal of purpose. You have all been extraordinary in so many ways. Kind, supportive and trusting, even when the news was telling us that we would never travel the world again. And while the media was filling others with fear, you were out buying luggage and sending us bucket lists to check off together.
So for that, and all the other precious things, we thank you. You have been an inspiration, and we will do everything possible to repay your trust. Wishing you and yours the best possible new year, a new year filled with hopes and travel dreams fulfilled. 
Source: Read Full Article