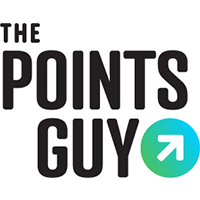 Load Error
The Lorraine Motel in downtown Memphis had a storied history even before April 4, 1968, when Martin Luther King Jr., who was staying at the motel to support the Black sanitation workers' strike, was shot and killed on his motel room's balcony.
He was staying there (and not for the first time — King was a frequent guest) because the motel had become a haven for traveling Black folks. It was listed in the Negro Motorist Green Book, a compilation of businesses like hotels, restaurants, salons and gas stations that welcomed African Americans during the Jim Crow era. People like Aretha Franklin, Sam Cooke, Ray Charles and Nat King Cole were a few of the more famous guests that stayed there, many of them so they could be close to Stax Records.
For more TPG news delivered each morning to your inbox, sign up for our daily newsletter.
The motel was purchased in 1945 by African American couple Walter and Loree Bailey. Previously, the motel (under different names) was owned by whites and only allowed white guests. The couple added a second floor and more rooms, and turned it from a hotel to a motel that had drive-up access and welcomed Black guests.
"The motel itself is an icon of a key aspect of African American travel history," says Dr. Noelle Trent, the director of interpretation, collections and education at the National Civil Rights Museum, which is what the Lorraine Motel was transformed into in 1991.
King had recently given his "I've Been to the Mountaintop" speech before returning to the Lorraine. Soon after King was assassinated, Loree Bailey had a stroke and died the day of King's funeral. Room 306, where he was staying, became a memorial and was left exactly as it was, complete with an unmade bed. "Within 12 hours of his assassination, people were laying flowers and green trees on the balcony of Room 306," says Trent.
Related: In Memphis, the National Civil Rights Museum honors a tragedy — and highlights an icon of Mid-century travel
Walter Bailey continued to operate the hotel until 1982 when he declared bankruptcy. According to Trent, there was talk of demolishing the motel and making it a parking lot or something else. "This is prime real estate in the middle of downtown Memphis," she says, and the motel had essentially become a brothel. But the community came together, led by what was then called the Martin Luther King Memphis Memorial Foundation — formed by Chuck Scruggs, the station manager at WDIA, Judge D'Army Bailey and A.W. Willis Jr., a state legislator — which bought the motel for $144,000. Eventually, the state of Tennessee kicked in some much-needed funds.
But instead of keeping the motel as a memorial to King's death, it was decided to turn the space into a museum telling the story of African Americans.
"When we opened in 1991, we were the only museum in the country specifically dedicated to telling the African American civil rights story," says Trent. "These stories were not being preserved, objects were not being saved, they weren't being promoted as valuable. People assume that these civil rights museums were inevitable, and the reality is that they were not, people had to really step forward and call the history valuable and call the experiences of these individuals valuable."
Related: 5 destinations where you can learn about Black history in America
In time, the museum took over the boarding house across the street, where the shots that killed King came from, as well as several other adjacent buildings. In 2014, the museum completed a $27.5 million renovation to reflect a more modern scholarship, according to Trent, as well as complete upgrades in technology and multimedia ways of engagement. In 2018, the Lorraine Motel was chosen for inclusion in the African American Civil Rights Network, coordinated by the National Park Service.
Since 1991, several museums and institutions have followed in the National Civil Rights Museum's footsteps, and today the museum is part of an essential network of museums, memorials and sites that tell the story of the Black experience in the U.S., including the Birmingham Civil Rights Institute, the Mississippi Civil Rights Museum, the Equal Justice Initiative Legacy Museum and Memorial, the Rosa Parks Museum and the National Museum of African American History and Culture in Washington, D.C.
"All of these civil rights museums are telling a different aspect of the story," says Trent. "There are a few sites located where history happened, and that's important because there's something that happens in the atmosphere, it's almost indescribable. And when you encounter it, you know it."
Related: 5 ways to be an ally for social justice while using and earning points
And while so many museums are not often concerned with preserving the everyday person's story, that's what the civil rights movement is all about, says Trent. "Yes, Dr. King did amazing things, and we're so grateful to his life and to his work. But the reality is that a lot of the change that was wrought in this country was done by the blood, sweat and tears of regular folk. And that's what these sites do, they shine a light on that. All of us are part of the American story and if you're going to talk about the American experience, you need to talk about all of it."
The National Civil Rights Museum covers the African American experience, starting from pre-contact Africa to Jim Crow to Brown v. Board of Education to the Montgomery bus boycott to sit-ins to the March on Washington to Selma to Black Power. It discusses the modern Black experience as well, including mass incarceration, police brutality, economic inequity and social justice movements such as Black Lives Matter via exhibits and events (including digital events while the museum is temporarily closed because of the pandemic).
"A lot of times, visitors come thinking that they're coming only to see the balcony and the room where Dr. King stayed," says Trent. "What they encounter is this larger story of resistance."
Featured photo by Tiago Fernandez/Getty Images.
SPONSORED: With states reopening, enjoying a meal from a restaurant no longer just means curbside pickup.
And when you do spend on dining, you should use a credit card that will maximize your rewards and potentially even score special discounts. Thanks to temporary card bonuses and changes due to coronavirus, you may even be able to score a meal at your favorite restaurant for free. 
These are the best credit cards for dining out, taking out, and ordering in to maximize every meal purchase.
—
Editorial Disclaimer: Opinions expressed here are the author's alone, not those of any bank, credit card issuer, airlines or hotel chain, and have not been reviewed, approved or otherwise endorsed by any of these entities.
Source: Read Full Article