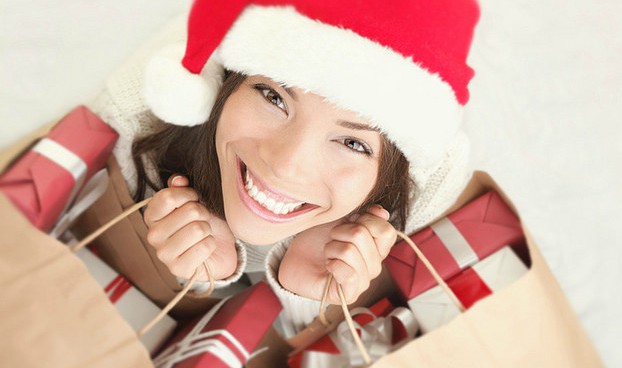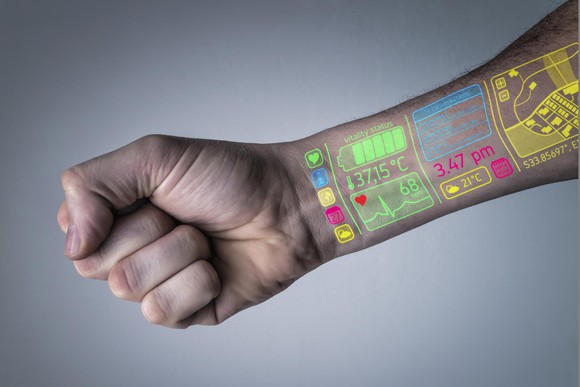 The most magical streets in the world
These postcard-pretty streets are home to unique architectural features and historic sites. People flock to the most beautiful streets in the world for their unique character, history, and atmosphere. Have you taken a stroll down any of the most magical streets in the world?
Bourbon Street – New Orleans
This iconic New Orleans street is famous for its bars, restaurants, and nightclubs. A thoroughfare that never sleeps, Bourbon Street boasts nightlife as colourful as the region's Cajun and Creole cuisine, peppered with outdoor jazz concerts and boozy festivities. Every year, the Mardi Gras parade goes down Bourbon Street.
Avenue des Champs-Élysées – Paris
As Joe Dassin sings in the famous French song, "The Champs-Élysées has everything you desire." This nearly 2-kilometre (1.2-mile) avenue runs from Place de la Concorde to the Arc de Triomphe. It is reserved exclusively for pedestrians on the first Sunday of each month.
Heerstraße – Bonn
Make no mistake, this photo wasn't taken in Japan! When the cherry trees of this famous German street are in bloom, the whole Altstadt district comes alive with tourists and locals. The pink flowers and picturesque stone walls produce a breathtakingly romantic atmosphere.
The Las Vegas Strip
In Las Vegas, every day is Saturday! Located in the middle of the desert, the bustling Strip is Sin City's main artery, an unforgettable cocktail of lights, casinos, shows, and a dose of naughtiness.
Broadway and Times Square – New York
New York City's iconic Broadway is a renowned cultural hot spot. At 53 kilometres (33 miles) in length, it is one of Manhattan's main thoroughfares. It's home to dozens of theatres and hosts major parades. Times Square, tourist central, has a reputation for being the busiest place in the Big Apple. Everywhere you look, you see food kiosks, department stores, and enormous advertising screens.
The Dark Hedges – Ballymoney
Does this tree-lined Northern Ireland avenue look familiar? With its misty atmosphere and centuries-old trees, The Dark Hedges was the perfect backdrop for certain scenes in the Game of Thrones TV series.
Boulevard Saint-Laurent – Montreal
Shop and visit art galleries by day, dance and enjoy a drink by night—and enjoy great food at any hour! Boulevard Saint-Laurent—also known as the Main—is one of Montreal's central arteries. Passing through Chinatown, the Quartier des spectacles, Mile End, and Little Italy, it divides the city into east and west.
The streets of Chefchaouen – Chefchaouen
Founded in 1471, the small, isolated town of Chefchaouen in northern Morocco is a treat for the eyes. Morocco's "blue pearl" got its nickname from its beautifully coloured streets. Painting houses blue is a Jewish tradition intended to evoke the colour of the sky, thereby reminding people to worship God.
Rua da Bica – Lisbon
There are two ways to climb this sloping Lisbon street: on foot or aboard the Elevador da Bica funicular. Whichever way you choose, you'll be able admire the city's picturesque scenery. The funicular dates back to 1892 and officially became a national monument in 2002.
Abbey Road – London
This photo, taken just outside the band's recording studio, became the cover of The Beatles' 11th album, Abbey Road, making the street famous forevermore. People from all over the world have been visiting it since 1969, with the specific goal of crossing it!
Steiner Street – San Francisco
The movie Mrs. Doubtfire (1993) and the Full House TV series (1987–1995) immortalized a certain row of Victorian houses on Steiner Street in San Francisco. Many tourists visit the street each year, and the house in the film has even become a memorial where people place flowers in honour of Robin Williams, who died in 2014.
Shibuya – Tokyo
More than two million people cross it each day (about a thousand at a time), making Shibuya Scramble Crossing the largest pedestrian crossing in the world. It's like a human anthill—just watch a few seconds of this video!
Fifth Avenue – Manhattan
Located in the heart of Manhattan, Fifth Avenue is a popular shopping thoroughfare synonymous with luxury brands and high-end designers. It's a shopping destination where you can channel your inner Carrie Bradshaw—or at least do a bit of window-shopping!
Oxford Street – London
More than 300 restaurants and shops are located on this busy London street. With 2.5 kilometres (1.6 miles) of shops, it's the longest shopping thoroughfare in Europe. People flock here to check out the window displays. The famous Oxford Circus junction is located at the corner of Regent Street.
La Rambla – Barcelona
La Rambla is in the heart of Barcelona's tourist district. The main pedestrian street is a big reason for the area's popularity. It's known for its kiosks, cafés, fruit and flower merchants, human statues, and mimes. Make sure to check out La Boqueria, Barcelona's iconic street market.
Khao San Road – Bangkok
Khao San Road never sleeps. Located in the heart of Bangkok, this famous road is a must-see destination for tourists looking for fun and nonstop action. There are lots of budget hotels to choose from. Plus, depending on your mood, you can get a foot massage while drinking a cocktail or dance the night away in one of the road's many bars.
Lombard Street – San Francisco
The iconic twists and turns of Lombard Street in Russian Hill are beautiful to look at, but its switchbacks were actually designed to reduce the steepness of the slope, thereby making it safer for pedestrians. It's known as "the crookedest street in the world," although that's not technically true.
Fondamenta San Mauro – Burano
Burano, an island in the Venetian lagoon, is worth visiting just to see the brightly coloured houses along Fondamenta San Mauro. Historically, the houses were painted different colours to help fishermen find their homes easily in foggy weather. Nowadays, the city puts a lot of effort into maintaining this tourist attraction.
Yonge Street – Toronto
Toronto, Canada, is home to the longest street in the world. At 1,896 kilometres (1,178 miles) long, Yonge Street truly is a place where you can find just about anything. In addition to being famous for its length, it is renowned for being the site of the first Canadian subway line.
Avenue Istiklal – Istanbul
Located in Istanbul's historic district, Istiklal Avenue is a three-kilometre-long thoroughfare (1.9 miles) that is traversed by upwards of three million people each weekend. During the reign of the Ottoman Empire, it was the city's central road. Today, for locals as well as tourists, it remains the commercial and artistic heart of Istanbul. It runs from Taksim Square to Galata Tower.
Gran Via – Madrid
Located in a commercial area in central Madrid, Gran Via is often referred to as "the Broadway of Madrid." It took a long time to build, but its construction greatly facilitated connecting the northwest part of the city with the downtown area. The striking architectural features of its buildings are a sight to behold.
Rue Saint-Jean – Quebec City
With its olden-day European look, Rue Saint-Jean in Old Quebec City is undeniably charming. Known for its bistros and shops, the street takes on a festive atmosphere and teems with tourists in summer.
Beale Street – Memphis
Beale Street is Memphis's top tourism attraction. People come from all over for its restaurants and nightclubs—and especially for the music. It's a mecca for blues lovers (some even call it "the official home of the blues"). There's always a slew of authentic blues concerts and shows on offer.
Hollywood Walk of Fame – Los Angeles
One of the most photographed sidewalks in the world, the Hollywood Walk of Fame pays tribute to celebrities honoured by the Hollywood Chamber of Commerce. A few stars have been stolen since its creation in 1958.
Route 66 and Santa Monica – United States
Route 66 is a legendary transcontinental highway that is still very much alive in the American imagination. Although it was decertified in 1985, multiple initiatives are being pursued to ensure its conservation. The original highway was 3,940 kilometres (2,448 miles) long and ran from Chicago, Illinois, to Santa Monica, California. It was in operation from 1926 to 1985. Today, the Californian end of the highway, which is in Santa Monica, is boiling hot!
Riva del Ferro and the Grand Canal – Venice
If you need a break from driving, head to Venice, where the streets are often canals. Hop aboard a gondola for an authentic Italian experience. The Grand Canal, Venice's main thoroughfare, connects with 45 smaller canals. For a stroll along the water, take the Riva del Ferro.
Ocean Drive – Miami Beach
Located in the South Beach neighbourhood, Ocean Drive is at the centre of Miami's Art Deco district. It runs alongside the beach and is bordered by gorgeous palm trees and hotels with a unique 1920s style. Ocean Drive is a popular destination for walking, rollerblading and biking on the sidewalk, window-shopping, and enjoying the many patios.
Arbat Street – Moscow
The pedestrian street of Arbat, in the heart of Moscow's historic district, has a special atmosphere. It is one of the city's main attractions, especially because of its artistic history. Writers, poets, and sculptors alike have left their mark on this must-see place.
Via dei Fori Imperiali – Rome
Rome's central artery, the Via dei Fori Imperiali, runs from Piazza Venezia to the Colosseum and was built on the orders of Mussolini. Although some criticize the historical context of its construction (which led to the destruction of several buildings) and its aesthetics, visiting this street is a must for the view it affords of Rome's archaeological and historic sites. Every Sunday, the street is reserved for pedestrians only.
The Shambles – York
When you walk down The Shambles, a medieval street in York, you're immediately reminded of the magical world of Harry Potter. The Shambles is said to have inspired Diagon Alley in J.K. Rowling's famous series of fantasy novels.
Source: Read Full Article