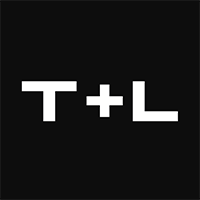 There's something about a good pair of boots (or booties) that completely elevates and pulls together a look. And when the boots happen to be of top-notch quality and match with everything in your closet? Well, that's a deal you've got to jump on. Lucky for you, we found this pair of booties from Nordstrom's BP. brand that checks off every box — and to sweeten the deal even more, they're 50% off for Black Friday.
Related: The 25 Best Shoe Deals From Zappos' Black Friday Sale
Though you may not realize it at first glance, the Lex bootie is something special. Not only is it sleek and stylish, but the boot is designed with a number of features that make it a treat to wear no matter the temperature, terrain, or occasion. As a breathable Chelsea boot, elastic side panels replace fussy zippers or laces, making it a snap to slide on and off. Beyond that, the simple three-and-a-half-inch heel and soft insole padding make the boot surprisingly comfy and ideal for all-day wear.
Gallery: Shop Nike's Pre-Black Friday Sale and Get Up to 50% Off New Sale Styles (US Weekly)
But that's not even why we love the Lex so much — the biggest draw is its versatility. The bootie comes in two neutral shades: Chestnut Suede and Black Leather. Whichever style you choose, the Lex is guaranteed to complement any color scheme, and thanks to its chic yet subtle appearance, it'll complement any ensemble as well — whether that's leggings and a blazer, jeans and a blouse, or a casual dress.
To buy: nordstrom.com, $45 (originally $90)
Normally, BP.'s Lex bootie would set you back $90, but through Black Friday weekend, you can pick it up for half that price. Grab a pair for yourself, or take advantage of the sale and gift the Lex to your favorite shoe-loving pal this holiday season.
Hillary Maglin is a digital ecommerce editor who splits her time between New York City and Pittsburgh, Pennsylvania. You can find her on Instagram @hillarymaglin, where her DMs are always open to discuss travel gear, wine bars, and Taylor Swift's latest record.
Love a great deal? Sign up for our T+L Recommends newsletter and we'll send you our favorite travel products each week.
Source: Read Full Article