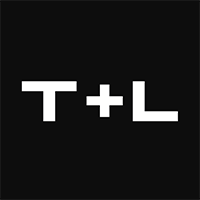 Since many of us will likely be spending the majority of this winter at home, there's no better time to invest in clothing and accessories you can wear around the house. For me, that means a cozy bathrobe I can lounge in. Parachute's Cloud Cotton Robe is the perfect year-round bathrobe, since it's comfortably lightweight yet warm enough to make me feel like I'm at the spa, when I'm really just on my couch with a cup of tea and a spa-scented candle.
Related: 15 Luxury Hotel–quality Bathrobes You Can Buy Online
In the past, I've opted for lightweight cotton or jersey robes in the summer and switched to a plush terrycloth robe in the winter, but after wearing out my last few bathrobes, I thought it was time to find an all-season robe that's light and breathable while remaining ultra-soft and cozy. Luckily, this unisex robe checks all those boxes and more. It's made from 100 percent long-staple Turkish cotton, giving it a soft, gauzy feel. It features a snug tie-waist, as well as two hidden hip pockets.
I can't say enough good things about this bathrobe, but if you're on the hunt for a new robe and aren't quite sure where to start, Parachute has a handy quiz to help you find your perfect match.
Gallery: Sofia Richie Models 5 Hot Styles From Drake's OVO Fall-Winter Collection (US Weekly)
To buy: Cloud Cotton Robe, parachutehome.com, $99
Shoppers agree that this bathrobe strikes the perfect balance between lightweight, breathable, and snuggly, seeing as it has hundreds of positive reviews on Parachute's website. "I have been on the hunt for awhile now looking for the perfect robe that could easily transition from the hot summers to the cold winters where I live. This robe is exactly what I was looking for and the design is so good! I love that the sleeves don't get in the way of what I'm trying to do (curl my hair, wash my face) and the length on it is perfect! I was definitely a skeptic but after much research I caved and am quite happy I did," one reviewer wrote.
Another shopper praised the robe's luxe feel. "I hoped, when I ordered this robe, that it would be a spa robe to elevate my daily getting ready routine. This robe does not disappoint! It's the right amount of cushy, the texture is luxurious, the mulberry color is beautiful, and it has pockets!"
At Travel + Leisure, we're dedicated to helping you find the absolute best products to meet your needs on the road and at home. The T+L Top Picks seal is awarded to items our editors have determined to be the best buys in their category.
Love a great deal? Sign up for our T+L Recommends newsletter and we'll send you our favorite travel products each week. 
Source: Read Full Article