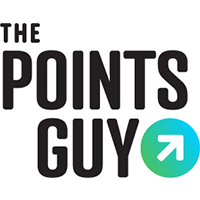 Another icon of the early days of cruising has been sent to the scrappers.
Ocean Dream, which originally sailed as Carnival Cruise Line's Tropicale, arrived at the scrapyards of Alang, India, on Friday after being idle for nearly a year due to the coronavirus crisis.
Unveiled in 1982, the 1,422-passenger ship was the first cruise vessel purpose-built for Carnival, and it played a significant role in the line's early growth.
For more cruise news, reviews and tips, sign up for TPG's new cruise newsletter
Ordered just eight years after Carnival's founding in 1972, the 10-deck-high ship was larger than the line's three existing vessels at the time — Mardi Gras, Carnivale and Festivale. It also was the first true cruise ship at the line.
Carnival had bought its first three vessels on the second-hand market, and all were traditional ocean liners that the line had converted for use as cruise ships.
The addition of a purpose-built cruise ship to the Carnival fleet was thus a major milestone in the line's development. In part due to the success of the ship and three more, bigger vessels based on the same design that came later, Carnival grew rapidly and soon was able to begin buying up its rivals to become the world's biggest cruise company.
The #OceanDream has ended her seagoing career, having been sailed up on the beach in Alang, India, earlier this week. The 1982-built ship was originally Carnival Cruise Line's Tropicale, sailing for Carnival through 2000 when it transferred to the Costa brand. pic.twitter.com/SvBXqKgdLz
— Cruise Ships Passion (@shipspassion) January 1, 2021
Now known as Carnival Corp., the company today operates nearly 90 cruise ships under not just the Carnival brand but eight other cruise brands including Princess Cruises, Holland America, Seabourn and Costa Cruises.
Built by Danish shipbuilder Aalborg Verft, Tropicale initially sailed from Miami to the Caribbean. But the vessel would go on to play an important role in launching Carnival cruises to other destinations such as Alaska and Mexico. Tropicale was the first Carnival ship to be based in San Juan, Puerto Rico, New Orleans and Tampa.
Video: 10-foot great white shark spotted off coast of Massachusetts (FOX News)
NASA administrator on significance of possible sign of life on Venus

FOX News


Wolf: Trump talks like a climate change denier

FOX News


West Coast burning: Democrats blame climate, Trump cites forest management

FOX News


UFO expert on signs of life in the clouds of Venus: The implications are profound

FOX News


Fighter pilot's UFO encounter was an 'act of war'

FOX News


Australians working to rescue whales stuck in crocodile-infested river

FOX News


Coronavirus vaccine wide deployment will be 'largely in 2021', doctor says

FOX News


Democrats blame West Coast fires on climate change

FOX News


Whatever happened to zoo animals infected with the coronavirus?

FOX News


Yellowstone National Park geyser erupts after 6 years of dormancy

FOX News


Dr. Paul Offit on long-term symptoms of coronavirus

FOX News


Asteroid predicted to pass near Earth on day before election

FOX News


Bear wanders into Lake Tahoe grocery store, leaves with bag of tortilla chips

FOX News


How shark patrols are keeping beachgoers safe

FOX News


Great white shark sightings near Cape Cod spark calls to cull seal population

FOX News


Shark Week to explore effect of COVID-19 on seas

FOX News


NASA administrator on significance of possible sign of life on Venus
Jim Bridenstine, NASA administrator, joins Martha MacCallum with insight on 'The Story.'


FOX News



Wolf: Trump talks like a climate change denier
Biden slams Trump as 'climate arsonist'; reaction from Fox News contributor Robert Wolf.


FOX News



West Coast burning: Democrats blame climate, Trump cites forest management
Michael Shellenberger, president of Environmental Progress and author of 'Apocalypse Never,' joins Shannon Bream on 'Fox News @ Night.'


FOX News

Tropicale was, notably, also the very first Carnival ship to boast one of the line's signature "whale tail" winged funnels — a now-iconic design flourish dreamed up by the noted ship designer Joe Farcus. All Carnival ships since Tropicale have had one.
Tropicale left the Carnival fleet in 2000, transferring to sister line Costa Cruises. It sailed for Costa through 2005 as the Costa Tropicale before being transferred to another sister line, P&O Cruises Australia, to sail under the name Pacific Star. In 2008, the ship was transferred yet again, to Spanish line Pullmantur. It was there that it took on the name Ocean Dream.
A few years after that, the ship was sold to Peace Boat, a Japan-based non-governmental organization that runs educational voyages as part of its mission of working toward peace, human rights, environmental protection and sustainable development.
Peace Boat has purchased a former Princess Cruises ship to take Ocean Dream's place.
Tropicale is the oldest former Carnival ship still in existence. Once it is scrapped, the oldest former Carnival ship to still be in existence will be the 1987-built Celebration, which now sails for Bahamas Paradise Cruise Line as the Grand Celebration.
The scrapping of Tropicale comes just just six months after one of the most iconic ships from the early Royal Caribbean fleet, Sovereign of the Seas, was sent to the scrappers.
Related: Why the scrapping of Sovereign of the Seas is so heartbreaking
The ships are among a growing list of cruise vessels that have been sent to the scrappers in the past 10 months as the cruise industry experiences an unprecedented shutdown.
Planning a cruise? Start with these stories:
The 5 most desirable cabin locations on any cruise ship
The 8 worst cabin locations on any cruise ship
A quick guide to the most popular cruise lines
21 tips and tricks that will make your cruise go smoothly
15 ways cruisers waste money
12 best cruises for people who never want to grow up
What to pack for your first cruise
Featured image by Francis Dean/Corbis via Getty Images
SPONSORED: With states reopening, enjoying a meal from a restaurant no longer just means curbside pickup.
And when you do spend on dining, you should use a credit card that will maximize your rewards and potentially even score special discounts. Thanks to temporary card bonuses and changes due to coronavirus, you may even be able to score a meal at your favorite restaurant for free. 
These are the best credit cards for dining out, taking out, and ordering in to maximize every meal purchase.
—
Editorial Disclaimer: Opinions expressed here are the author's alone, not those of any bank, credit card issuer, airlines or hotel chain, and have not been reviewed, approved or otherwise endorsed by any of these entities.
Source: Read Full Article