The most profitable third quarter in company history. More than $3 billion in revenue. Double-digit growth in most measurables.
Airbnb CEO Brian Chesky had his choice of topics to reflect on Wednesday during a call with analysts to review the company's results for the third quarter of 2023, but he was looking ahead.
"I think we're only scratching the surface," he said before explaining why he believes double-digit revenue growth will continue to be achievable "for many, many years."
Start with the company's core business. Chesky said he doesn't see why every single person who stays in a hotel couldn't be convinced to try an Airbnb, at least for certain trips.
"One of the things we noticed is that a lot of people who stay in hotels don't understand some of the unique benefits of staying in Airbnb and why it is better for certain types of trips," he said, specifying travel with families or groups.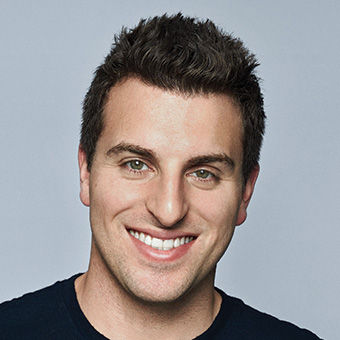 He spoke of a "major new marketing campaign next year" that would build on the company's "Airbnb it" campaign from late 2022. "It's the highest performing digital campaign we've ever done," he said.
More growth could come from international markets, where very few countries come close to the United States in terms of market penetration.
"So we have a massive, massive opportunity just by bringing the Airbnb playbook to these other countries," he said.
Finally, he's looking to new products and services — some of them to be rolled out next week — though he was tight-lipped Wednesday about what they might be.
"It was always our intention to do much more than just short-term housing for travelers," he said. "I think ultimately there are actually quite literally dozens of services for guests and hosts that we could build on top of the Airbnb system. I think a lot of it comes down to making the platform extensible so we can offer these services. … So imagine Airbnb being almost like the ultimate travel agent as an app. We think that can unlock opportunities that we've never seen."
Why AI will help Airbnb more than hotels
During an earnings call with investors in August, Chesky called generative artificial intelligence a "once-in-a-generation platform shift … bigger than mobile … akin to the internet."
This time he compared it to the Cambrian period, when the first fossils that can be used in geological dating emerged. On an evolutionary scale, it's clear he believes the technology favors brands like his over the legacy dinosaurs of the field.
"I think AI is going to affect digital businesses more than brick-and-mortar businesses," he said, "so Airbnb and [online travel agencies] are probably going to benefit more quickly from AI than, say, a hotel will."
He offered an example of the customer service headaches Airbnb faces versus a hotel.
"Imagine you have a Japanese host with a German guest, and there's a problem and you have these two people speaking different languages, calling customer service. There's no front desk. We can't go on the premises. We don't understand the inventory, and we need to try to adjudicate an issue based on 70 different policies that can be up to 100 pages long."
Now add AI to that scenario.
"AI can literally start to solve these problems, where agents can supervise a model that can, in seconds, come up with a better resolution that provides front desk-level support in nearly every community in the world," he said.
Perhaps more importantly, he added, is what AI can eventually do to help reimagine the search experience.
"With AI, there can be an entirely different booking model," he said. "And I think this is like a Cambrian moment for the internet or mobile for travel, where suddenly an app could actually learn more about you. They could ask you questions, and they could offer you a significantly greater personalized service."
New York's rental rules a "cautionary tale"
Airbnb experienced a setback in September when New York City began enforcement on short-term rentals that Airbnb had called "extreme and oppressive."
Besides registering with the city, the rules bar short-term rental hosts from renting out an entire apartment or home and require the host be present during their guests' stays. Fines for hosts who violate the rules range up to $5,000, depending on the violation, while platforms like Airbnb face penalties of up to $1,500 for processing payments from unregistered hosts.
When the subject invariably came up Wednesday, Chesky took the long view, saying "over the last decade we've been really, really encouraged by the general trajectory of regulation." He noted that 80% of the platform's top 200 markets already have regulations on the books that Airbnb can work with. He also singled out France's national legislation and cities like Seattle and San Diego for adopting rules he called workable.
"I will contrast that to New York," he said, "which has completely gone a different direction. … And I think it's going to turn into a cautionary tale because what we're already seeing is hotel prices in New York are now up 8% year over year. … A lot of people can't even afford to go there anymore."
With a presence in 100,000 cities, Chesky said regulation would remain a concern.
"Nearly all regulations happen at the municipal level, so it's kind of a long slog to be able to work with these cities because there's so many of them, and there's not a lot of standardization," he said. "But generally speaking, notwithstanding New York, we are seeing a lot of positive developments."
Google's reach for more short-term rental searches
The announcement last month that Google is introducing price comparisons to its travel searches for short-term rentals looked like a challenge to Airbnb. But those search results will turn up only properties listed with online travel agencies, metasearch sites or connectivity providers that are integrated with Google so they can share the pricing and booking links.
In other words, not Airbnb.
Because of that, chief financial officer David Stephenson told analysts on the call he doesn't see a threat. He noted that 90% of hosts are what the company calls individuals, and the majority of those listings are unique to Airbnb.
"That is one of the larger kind of defensible moats that we have, which is if you want to have an amazing stay, if you want to have the unique listings, you've got to come directly to us," Stephenson said. "We're really not seeing the impact of the competition taking additional share from us."
Boosting Chesky's confidence was the fact that among bookings for the quarter, 53% were came from the Airbnb app, up from 48% in Q3 2022.
"The strength of people coming direct to Airbnb is key," he said. "And the reason it's direct is because the inventory is unique. It's not commodities. The majority of hosts don't list anywhere else. We build custom tools for them, so that's our general theory to build unique inventory that allows people to come direct to Airbnb, and I don't see that changing."
Airbnb's third quarter earnings
Some highlights from the numbers:
Revenues came in at $3.4 billion, an increase of 18% year over year that the company credited to strength in travel demand as well as a foreign exchange rate tailwind.
Adjusted net income (excluding a one-time tax benefit) was $1.6 billion for the quarter, up from $1.2 billion over the same period last year and standing out as the company's most profitable Q3.
Adjusted EBITDA for Q3 was $1.8 billion, a year-over-year increase of 26%.
Nights and experiences booked reached 113.2 million for the quarter, a 14% increase over the previous year that the company said was driven by accelerated growth in all regions.
Active listings grew by 19% in the quarter year over year and now exceed 7 million. The company reported double-digit supply growth across all regions and market types. The highest growth came in Asia Pacific and Latin America — two regions that also saw the most year-over-year growth in bookings.
Sales and marketing costs for the quarter (excluding stock-based compensation and acquisition-related impacts) were $367 million, up from $355 million in 2022.
Source: PhocusWire
Source: Read Full Article